Help, My Mooresville Home Is Being Invaded By Ladybugs!
October 30, 2020
Ladybugs are one of the rare insects that aren't inherently creepy. To some, they are even pleasant and fun to interact with. Regardless of your feelings about these vibrant little insects, one thing we could all agree on is that an invasion of these pests wouldn't be fun. If your Mooresville home is crawling with ladybugs, or you are looking for a way to keep these pests at bay, here are a few things you should consider today.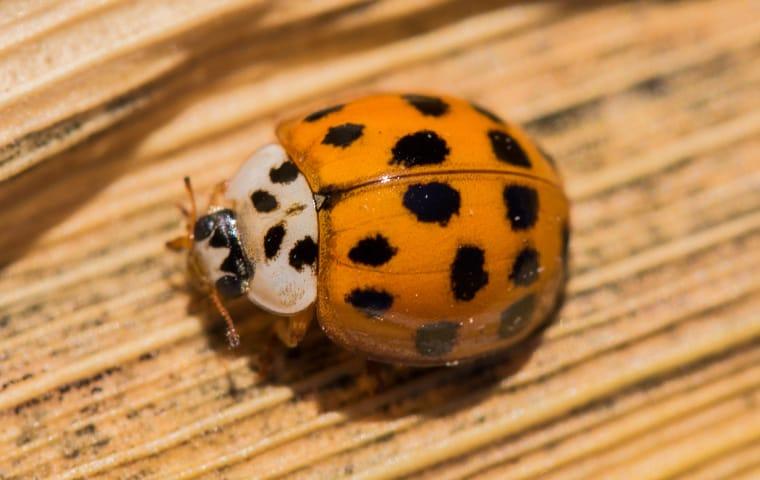 What Are Ladybugs?
You probably don't know this, but the traditional nine-spotted ladybug, seen in pictures and cinema, is virtually extinct in northeast North America. If you see what looks like a ladybug around Mooresville, it is far more likely to be a lady beetle, an insect that originated from Asia and Europe. In our area, we have seven spotted lady beetles and convergent lady beetles, both of which look very similar to ladybugs.
Lady Beetles Aren't Harmful?
Lady beetles are extremely annoying to find around your home but are in no way harmful. These small invasive pests do not spread disease, don't bite, and are neither venomous nor poisonous. Lady beetles are considered beneficial insects because they eat crop-damaging pests like aphids. The main reason lady beetles are more common than ladybugs here in America comes down to the simple fact that lady beetles are better at killing aphids.
Lady Beetles Are Common Home Invaders This Time Of Year
Lady beetles do not invade homes year-round. It is only as temperatures drop and become unfavorable outdoors that these insects start looking for ways to get inside.
You might start to notice lady beetles congregating around the exterior of your home around this time of year to catch some of the sun's rays. It's from here that these colorful pests find holes, gaps, and cracks and get inside.
What Makes A Home Attractive To Lady Beetles
Many things make a home more attractive to lady beetles. Here are a few common factors that draw these interesting insects to properties in our area:
Light-colored siding and/or paint

Less modern insulation

More sun exposure and less shade

Distance from aphid infested trees

Accessibility to temperature-controlled interior
As a general rule, the warmer and more accessible your home is, the more likely it will be to have trouble with lady beetles this season.
How To Prevent Lady Beetles
If your home is not yet crawling with lady beetles, it is not too late to put in place prevention. Here are some exclusion tips our experts recommend to keep these pests away.
Use a caulking gun or some liquid cement to fill holes, gaps, and cracks around window and door frames and your home's exterior foundation.

Make sure your home's weather stripping is in good condition and installed properly.

Repair damage to window/door screens.

Install door sweeps under all exterior doors.

Fix damage to your home's siding, shingles, and chimney.
When To Call In A Professional
Ladybugs and lady beetles are difficult pests to prevent. If you are looking for a guaranteed solution to keep these vibrant insects out of your home this year, we offer comprehensive solutions at Lake Norman Pest Control.
To combat these pests our team uses advanced pest control tactics and industrial-grade equipment. Accredited by the BBB, top-rated on Home Advisor, and a winner of Angie's List super service award, Lake Norman Pest Control is your absolute best choice around.
Contact our team today by phone or through our website to learn more about our general pest control plans and to find a solution that best fits you and your Mooresville home's needs.
Previous
Next