The Best Call To Make About Roaches In Your Mooresville Home
December 31, 2020
Your home is not a cockroach habitat, but it can be under the right circumstances. Even so, your home could be spotless and cockroaches could still have good reasons to invade and stick around. So with that in mind, what is the best move to deterring roaches in your Mooresville home? If you have never taken the time to look into these invasive dirty pests, we encourage you to take a closer look today.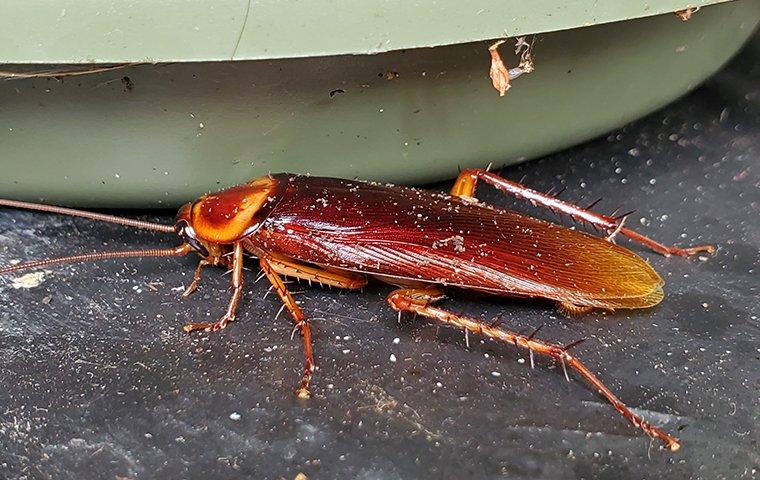 Common Cockroaches Around Mooresville
Mooresville is no stranger to cockroach infestations. If you have lived here long enough, you may have even seen a few of these pests around your property. To help you identify the common species of roaches in our area, here is what you need to know about each.
German Cockroaches
The German cockroach is the most common species of home-invading roach around the world and here in Mooresville. This small, ½ to ⅝" long, light brown insect is best identified by the two, dark, almost parallel lines located just behind its head.
American Cockroaches
The American cockroach is the largest species of pest roach in the United States. This large, six-legged, ¼ to 2 ⅛" long, reddish-brown insect is best identified by the yellow figure-eight pattern located just behind its head.
Oriental Cockroaches
The Oriental cockroach is not quite the biggest or the most common roach in our area, but is still a common pest around homes. Identify this medium-sized insect by its six legs, and 1" long black body.
Why Cockroaches Are So Formidable
Cockroaches are one of the most resilient pests on the planet. Able to withstand five times more radiation than humans, 900 times its body weight in pressure, and resistant to several pesticides and other deterrents, the cockroach is practically built to invade your home and survive whatever you throw at it. Fortunately, cockroaches are not impossible to prevent or eliminate.
Why DIY Methods Fail
To understand what works with cockroaches, we have to first review what doesn't. More often than not homeowners dive headfirst into cockroach control without knowing a thing about preventative measures, pest control products, or proper safety precautions. The wrong pest control product could do nothing, and using the right product wrong could put your family's health at risk. The only way to ensure cockroach problems are handled the right way is to let someone who knows what they are doing do the job right.
Why Call A Professional?
In life, some jobs require a professional to be done right, and pest control is one of those jobs. If you are having trouble with cockroaches around your Mooresville home or are looking for a way to keep pests out in general, we have options for you at Lake Norman Pest Control. Our pest technicians are highly-trained and are equipped with the tools and treatments needed to effectively handle pest problems.

Using only advanced pest elimination techniques and industrial-grade products, we will ensure your home gets the absolute best service possible. Fully accredited by the BBB, top-rated on Home Advisor, and a proud winner of Angie's List Super Service Award, you will never have to wonder if you've made the right choice when you pick us.

Contact our team today to discuss our comprehensive treatment plans. One of our friendly service representatives will talk you through our options and help you find one that best suits your personal needs.
Previous
Next