Ant Exterminator Near Davidson, NC
Are there ants in your Davidson, NC home? Lake Norman Pest Control can help get rid of them now in that area. Ants are not only annoying but can contaminate all your food in your home.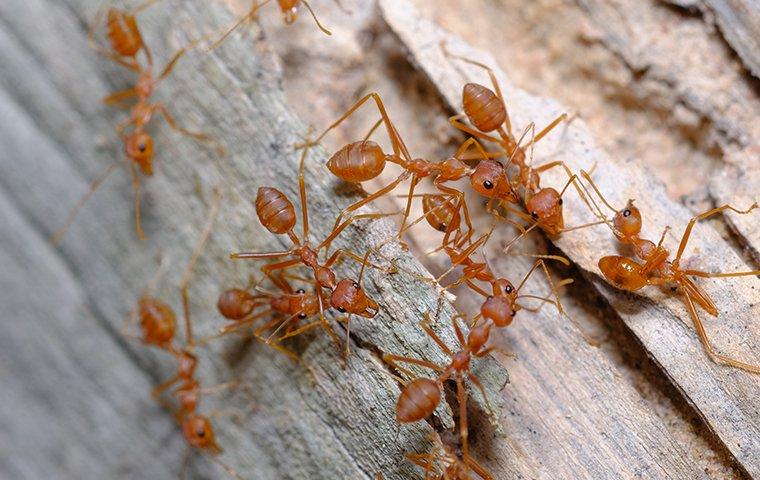 Locally Owned Pest Control Company
We train our technicians to know about the pests they are dealing with and how to exterminate them the right way. Using a special bait, it allows some of the ants to take the bait back to the entire colony to make sure all of them are exterminated.
Ants can not be taken care of with household products if the colony is not eliminated in an effective manner. We have over 50 years of experience with this locally owned and operated business and will make sure your ant problem is eliminated. Give us a call today or click to get a free quote on your ant control now.
Pest Control For Ants Near Me
Ants can sneak into a home through small cracks. People attempt to use home remedies, but they don't always work. They may be temporary fixes and the best way to get rid of them for good is by hiring a professional exterminator. They are attracted to water and sugar which is why they are mostly found in kitchens and bathrooms. If you leave out food for a long period of time, or overnight, you will most likely attract ants into your home.
Most people have black ants in their homes. If they aren't feeding on your food supply they will most likely be on rotting wood or soil in your back yard. If they are feeding on wood in your home they are carpenter ants. These ants are similar to termites, but they don't eat the wood but rather just chew through it. The main difference between the two looks of these pests is termites have hotdog-shaped bodies, while ants have segmented bodies. Another common ant most people find on their property is the fire ant. These red ants are usually outside and will bite if they feel threatened. In order to keep these ants away from your home, let a professional pest control technician take care of them today.
Lake Norman Ant Control
Lake Norman Pest Control can help you with any pest control need you may have on your property. They will make sure your ant control is taken care of so you don't have to worry about this pest again. If you have any questions about our treatment options give our representatives a call today. You can also fill out our free quote form for an ant exterminator to come to your home now.
Our Reviews
Our customers have been pleased with our services and company. We will make sure our customers are satisfied with our work or their money back. Check out some of our reviews and see if Lake Norman Pest Control can take care of your ant extermination in Davidson today.
Other Pest Control Services For Davidson, NC