Termite Exterminator Near Davidson, NC
Termites can destroy a home fast if not taken care of by a professional. Lake Norman Pest Control can help in the Davidson, NC area to make sure your home is protected from these pests. Termite damage can cost thousands of dollars if you are without protection.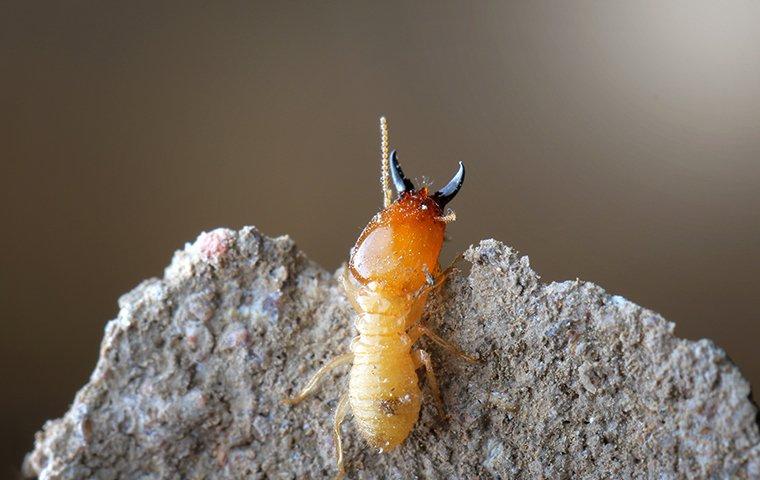 Local Pest Control Company
Our company has termite specialists that will go out and inspect your home for termites. We use Sentricon green stations placed around your home that lure the termites away from it. They will feed on this bait rather than feeding on your home. We train our technicians to install these stations around your home and check on the bait routinely to make sure there is enough for the termites to eat.
We have a specialized termite team that will make sure your problem is properly identified and eliminated from your home. The best way to get rid of termites is by hiring a local pest control company. Give us a call today or click to get a free quote on your termite control now.
Pest Control For Termites Near Me
Termites can enter your home in the smallest of cracks. They are looking for something to eat, and it will most likely be the material that is holding up your home. The best way to get rid of termites is to get a pest control company to protect your home. If you don't have termites then you still have time to protect your home from ever having them. They travel through the ground, so even if two neighbors down have termites, you are still at risk and could get them too. Some signs you may have termites include squeaky floors, stuck windows, and rotting wood.
Termites sometimes are mistaken for ants, but they are quite different. They are around a half-inch in length and usually brown, black, or yellow. Termites are hard to control on your own because they never stop eating. They are working nonstop to destroy the material in your home. Once they find an environment they enjoy, they start to reproduce and build huge colonies. People have tried home remedies on these bugs but it never completely eliminates them. In order to eliminate them, you must attack the colony where the thousands of termites are hiding and reproducing. If you hire a local pest control company they will be able to eliminate this pest from your property for good.
Lake Norman Termite Control
At Lake Norman Pest Control we have different termite protection service options. We provide bundle packages that allow our customers to have pest control and termite control at a reasonable price. If you have any questions give one of our representatives a call today or click to get a free quote on your termite protection and coverage now.
Our Reviews
Our customers have been happy with our services and have left some reviews. Check them out and see if Lake Norman Pest Control can help with your termite control in Davidson today.
Other Pest Control Services For Davidson, NC