Ant Exterminator Near Denver, NC
Ants can start invading a home at any time of the year. Lake Norman Pest Control can help the Denver, NC area to help you get rid of your ants. Ants will start to multiple fast if they are not exterminated fast.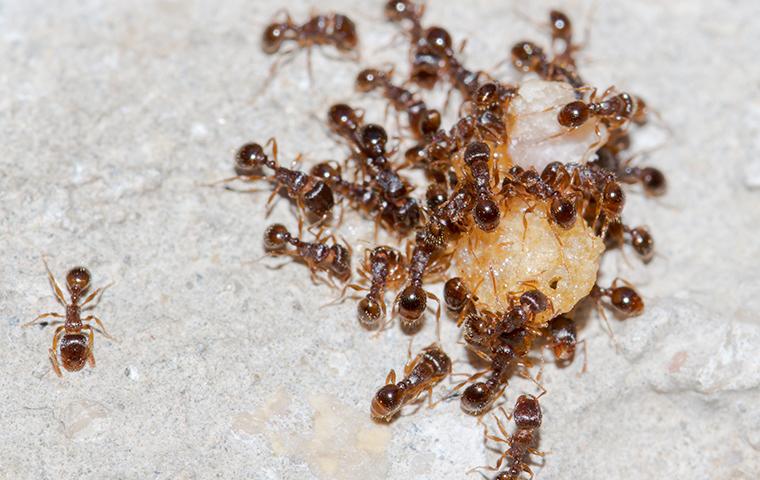 Local Pest Control Company
We have been in business for over 50 years and know how to handle an ant invasion. Ants start to build colonies fast so it is important to stop them in their tracks as quickly as possible. We train our technicians extensively to make sure they know where to look for ants in your home. They will make sure the bait is in the right place so the ants will not only feed on it but take it back to the colony to make sure all the ants are exterminated.
We are a locally owned and operated company that will make sure every customer is happy with our services or their money back. Give us a call now or use the form below to request your free quote on ant extermination today.
Pest Control for Ants
Once ants find a suitable environment they start to reproduce rapidly. There is usually a queen ant that takes care of the entire colony and lives in the anthill. The ants you see around your home are the worker ants. They are in charge of gathering food and bringing it back for the entire colony to enjoy. This means there is a colony somewhere in or around your property that contains thousands of ants just waiting to invade your home.
Home remedies usually only work for a short amount of time when it comes to ants and it is best to call your local exterminator for help. Ants are usually attracted to water and sugar which is why they are most prevalent in kitchens and bathrooms. If you leave food out for a long period of time you are at risk of contracting ants into your home. Ants can get into your food and household items quickly which contaminates them. Sometimes ants even having wings and can fly to different areas of your home to get into just about anything. Ants seem to show up and never leave because of how fast they reproduce, so it is important to let a local professional exterminator help with your extermination.
Lake Norman Ant Control
They are different service options when it comes to ant control in your home or on your property. Lake Norman Pest Control will help you decide which treatment plan is right for your situation. Give us a call to get a free quote on your ant control now.
Our Reviews
We make sure our customers are happy with our services. Check out some of the reviews our customers have left about the treatment we have done for their homes and property. Let Lake Norman Pest Control take care of your ant extermination in Denver, NC today.
Other Pest Control Services For Denver, NC