Cockroach Exterminator Near Denver, NC
No one likes to see cockroaches in their home, and Lake Norman Pest Control can help in the Denver, NC area to get rid of them for you. Cockroaches are not only disgusting but bring harmful bacteria into your home.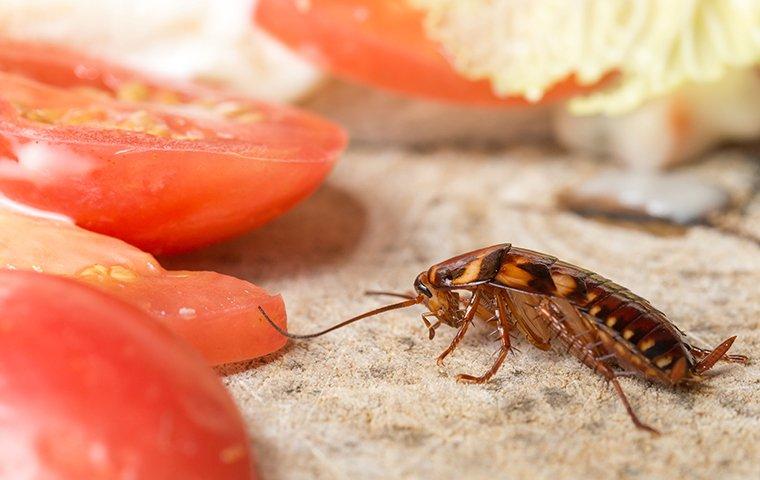 Local Pest Control Company Near Me
We have trained our technicians to find the hiding places of cockroaches in your home. They will not only target the areas you're concerned with but will make sure they aren't anywhere else. We have been in business for over 50 years and know how to get rid of cockroaches effectively.
Since Lake Norman Pest Control is a locally owned company they will make sure each customer is taken care of and happy without the services of their money back. Give us a call today to get a free quote on our cockroach control now.
Pest Control For Cockroaches
Even though most people believe cockroaches only show up in dirty areas, they can get into any house even if it's clean. Cockroaches will eat just about anything and can contaminate anything in your home. Once you see one cockroach you should call your local exterminator right away before it gets out of control. If you see cockroaches during the day that usually means the infestation is out of control and there is not enough room for the cockroaches to hide. Once they find a suitable home they will begin to reproduce and infest your property. In as little as a month the baby cockroaches are having babies in your home and creating an even bigger problem for you. Cockroaches are usually found in dark areas of the home like cabinets, closets, and cardboard boxes.
Cockroaches can run up to three miles per hour and can hold their breath underwater for 30 minutes. They are resilient pests that bring bacteria into your home on their bodies. This bacteria can cause different illnesses and has even been linked to asthma. Once they start getting into different things in your home and pick up other bacteria it will spread all over your house. These bugs will infect you and your loved ones in a short amount of time. In order to avoid problems with these pests make sure you get a professional pest control company to your property to get rid of them.
Lake Norman Cockroach Control
Cockroaches are a hard pest to get rid of on your own. They are different treatment plans you can choose from at Lake Norman Pest Control and our representatives will make sure the best one is chosen for your situation. Give us a call today for any questions or to get a free quote on your cockroach extermination.
Our Reviews
Our customers have been happy with our services and we make sure their pests are gone from their home and property. We value our customers and their opinions about our company so check out some of our reviews. Lake Norman Pest Control can help with your cockroach control in Denver, NC today.
Other Pest Control Services For Denver, NC