Termite Exterminator Near Denver, NC
Termites can cost you thousands of dollars in damages. Lake Norman Pest Control can help in Denver, NC to control and protect against termites now.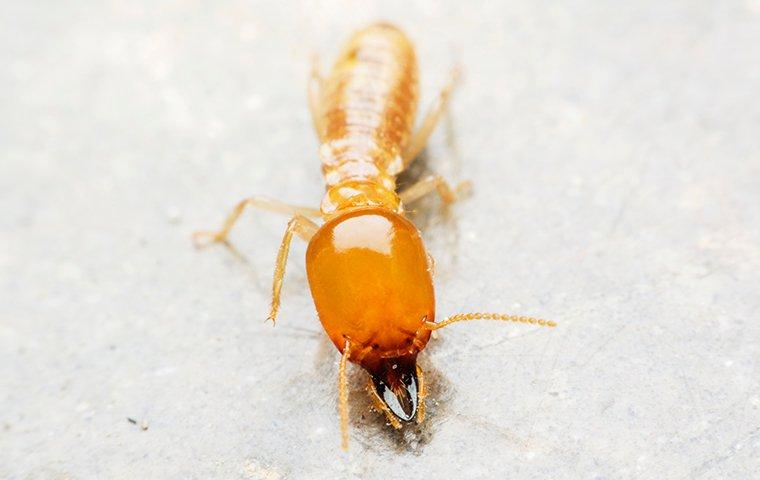 Local Pest Control Near Me
Our company uses Sentricon green bait stations that are placed around your home. This is to lure the termites away from your home and take the bait back to their colony. This will make sure that the entire colony is eliminated from your property. Our technicians will routinely check on your bait stations to make sure they have enough bait in them to kill the termites. This will also help the technicians decide if your termites are gone for good.
At our company, we offer termite plans that can be bundled with your existing pest control. Give us a call today to get a free quote on your termite control now.
Pest Control For Termites
Termites can invade any home quickly if they are not controlled properly. You are at risk of getting termites if your neighbor down the street has them because they are able to travel through the ground. Once they find a home that is a suitable environment they will start to build their colonies. Colonies can have thousands of termites in them and reproduce rapidly. Termites eat nonstop which is why they are hard to control with natural and household remedies. It is best to let your local pest control company handle it.
Some signs you may have termites are squeaky floors, rotting wood, and stuck windows. If you start to notice wood shavings around your walls or any wood laying around it is probably termites burrowing inside it. Termites can resemble ants but there is a slight difference in their body shapes. Ants have segmented bodies and termites have more of a hot dog-shaped body. Termites also have pincers on their heads that resemble antennas that help them chew through the wood on your property. You will most likely be able to see the termites, but if you suspect you have them get a professional to give you an estimate fast before it gets out of control.
Lake Norman Termite Control
Termite damage can be expensive and is usually not covered by most homeowners insurance. In order to not have termite damage, it is important to get protection from Lake Norman Pest Control. Our termite team will make sure the right treatment plan is chosen for your property and will get rid of your termites for good. Give us a call today or use the form below and request a free quote on your termite protection.
Our Reviews
Our customers value the work we do for them and have left some reviews. We like to make sure our customers are completely satisfied with their termite control or they will get their money back. Take a look and see if Lake Norman Pest Control can help with your termite control in Denver, NC today.
Other Pest Control Services For Denver, NC