Pest Control In Hildebran, NC
Nestled in the western part of North Carolina is the town of Hildebran. This is a quaint, cozy town, and it offers its over 2,000 residents a slice of country living while still having access to the major highways and bigger cities. Over time, the privacy one is afforded while living in a smaller community has begun to draw in more residents. While this is fantastic for the local economy, this increase in the human population always means growth in another -- the pests.
As Hildebran grows in popularity, Burke County pest control needs start to increase. At Lake Norman Pest Control, we are committed to keeping Hildenbran homes and businesses safe from every type of pest that might threaten it. Read on to learn how!
Residential Pest Control In Hildebran
When it comes to keeping your home safe, trust that the professionals at Lake Norman Pest Control will cut no corners. We have been servicing Burke County for over 50 years, and our technicians bring expert knowledge and decades of experience to every home. Our residential pest control services offer a variety of plans and programs developed to meet the varied needs of our clients. Regardless of the plan you choose, our technicians are prepared to handle:
Ant control
Bed bug control
Bee control
Flea control
Hornet, yellow jacket, and wasp control
Mosquito extermination
Termite control
Real-estate termite inspections
In addition to our residential pest control services, we also provide lawn care and treatments to tame the weeds as well. To get started with us, give us a call! We will get you booked for a free service quote, and our highly experienced technicians will guide you to the service plan that best fits your need. Contact us today!
Hildebran Exterminators Offer Termite Detection Tips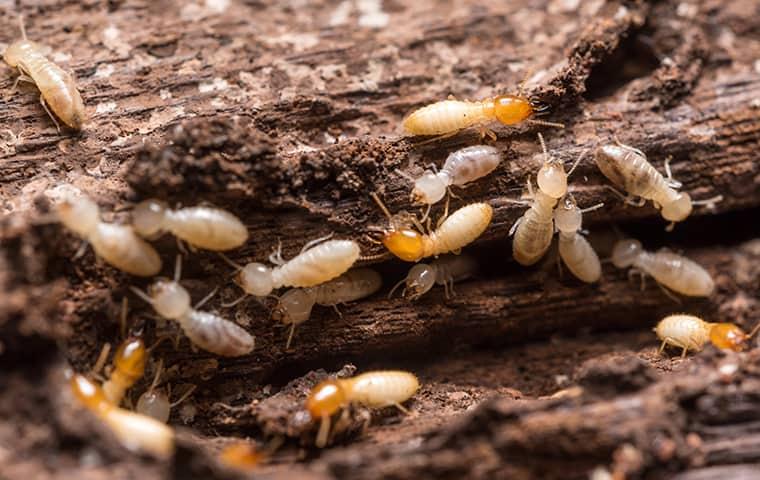 Termites are one of the worst types of pests to invade your home or business. If left undetected, these pests can cause severe damage that at best will cost you thousands to repair and, at worst, could compromise the structural integrity of your home. Below are some signs of termites to keep an eye out for:
Mud tubes: Subterranean termites will build pencil-sized tubes made out of the mud to travel back and forth in because of the perfect temperature the tube will create for them. These tubes are usually anchored to your building and then to another food source, such as a log, tree, or bush.
Damage to your building: Damage is one of the first signs of termites, so take the time to peel back wooden boards. If you see intricate, serpentine galleries carved into the beams and planks, this is a sure-fire sign that you have a termite infestation; it is time to seek professional help immediately. This shows that termites have already nested in the wood, and are eating their way through the structure of your building.
Presence of termites: If you are lucky, you may stumble across live termites. You are likely to never see just a single termite, as they tend to travel in swarms, like ants. As they travel across your wooden boards, looking for food, you may also notice little wood pellets, which are actually their feces, which are pushed out of the tunnels they bore in the wood.
The professionals at Lake Norman Pest Control have the tools needed to permanently exterminate an entire swarm. We don't just treat the existing symptom -- we also can help you prevent termites from ever showing up in the first place. Don't take the risk on these financially devastating pests; invest in professional treatment today!
Are Ants Around My Hildebran Property Dangerous?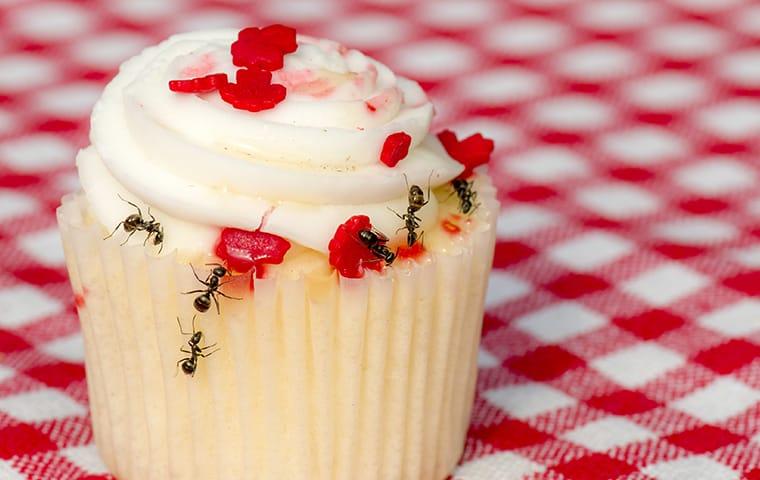 Effective ant pest control is a must for Hildebran property owners. Whether you own a home or business, these pests can quickly start to do more damage than just being annoying. Below are some of the most common types of dangerous ants you're likely to find crawling around here:
Fire ants: These pests don't get their name from their dull red color -- it comes from the pain of their bites, which feel like a burning sensation. Fire ants will bite their victims over and over and can cause allergic reactions in some people. Children and pets are very susceptible to being attacked by fire ants.
Carpenter ants: These ants are not as aggressive as fire ants, however, they are still capable of causing irreparable damage. Carpenter ants will cause the same type of damage as termites will, and they are just as difficult to spot and eliminate as termites.
Pharoah ants: Pharoah ants are very much like cockroaches, unfortunately. These ants are light brown in color and are notorious for spreading harmful pathogens, resulting in illnesses like salmonella. They spread these diseases as they crawl across your kitchen countertops and anywhere else you store, eat, or prepare food.
There are many other types of ants in Hildebran, and all of them are capable of being obnoxious. Lake Norman Pest Control offers comprehensive ant pest control to eliminate all the ants on your property -- both the dangerous and obnoxious kinds. Don't settle for sharing your home with these pests -- give us a call today!
Commercial Pest Control In Hildebran
A pest infestation in your business can be devastating. They'll not only risk your physical property, your revenues, the health and wellbeing of your employees and patrons, but also your reputation in the community. That is why Lake Norman Pest Control offers a wide variety of commercial pest control services, all designed to help keep the following types of Hildebran businesses pest-free:
HOA/property management
Nursing homes
Offices
Restaurants
Securing effective, high-quality commercial pest control services should be on the top of every business owner's to-do list. Nobody wants to be caught off-guard by pests. If you are worried about your business, give Lake Norman Pest Control a call today! We don't just work to eliminate existing infestations -- we implement prevention strategies to stop them from happening at all. Let's work together to keep the town of Hildebran safe and secure. Contact us today!