Every house has its problem to face depending on how the owner maintains it. But, if there would be a common issue for all households, pest problems are on the top of the list. Having ants, termites, cockroaches, bed bugs, spiders, or fleas at home will never be comfortable as these pests can start an infestation which can lead to severe property damages.
When pests are the problem, property owners will usually call a pest control company to resolve their problems. There are several companies which offer pest control services, but not all are reliable. Some will promise you good words but when it comes to actions, they lack expertise, or they are just full of words. Is your home suffering from a pest infestation? Would you like to choose the right pest control company for your problem? If so, you should know what to look for in a company for you to not have regrets in the end. Let's find out how you can choose the right pest control company for you.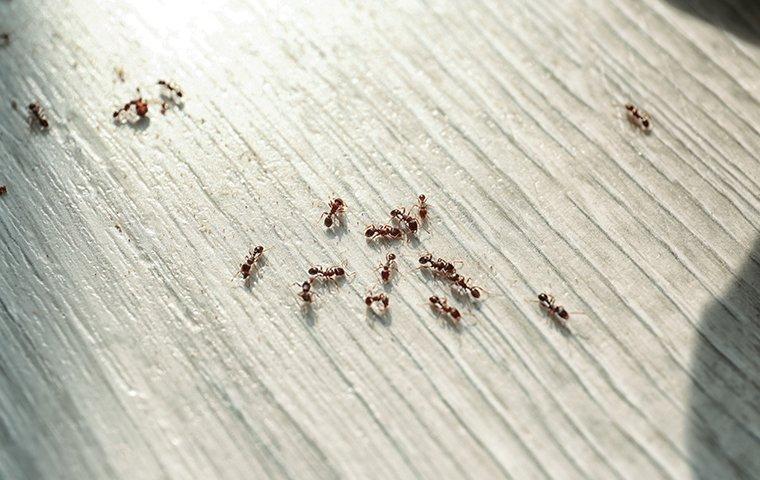 Don't Rush
Choosing the right pest control company will never be easy as you have to look deeper into different companies to make no mistake. When you are looking for a company to hire, always see to it not to rush things especially if the problem is not yet worsening.
Eliminating pests will never be instant as it also needs time before the treatments make an effect. Be wise in selecting the company by considering its price and competency. If you don't want to lose a lot of money when you avail a pest control company's services, it is best if you ask for quotes and some of which are offered free. When you spend more time looking for a company, you will be able to find the one that fits your needs.
Ask Questions
When choosing the right pest control company, it will be best if you ask questions before you say YES to their offers. By having a question and answer, you will be able to find out if the company is indeed competent or not and if it is legally operating or a scam. One of the questions to as is the number of years of their business in their present location. Asking this will help you if they are authorized to perform pest control and you can contact authorities to check the company's legitimacy. When you ask the question, you will also know whether the company has faced complaints or has a clean record.
Moreover, nobody wants a non-pro to perform pest control services in a property. If you want to avoid any future damage, you better ask the company if their exterminators are licensed to do pest control or apply pesticides. Don't let an unlicensed exterminator or technician perform the pest control as it might lead to bad results or the infestation may become severe. If you want to verify the licenses of the company's exterminators, you can contact the proper authority.
Another to ask from a pest control company is the copy of their credentials. It will help you know whether their licenses are true and if their rates are properly applied to the services they offer. Also, you will find out if the products they use are trusted and follows the right instructions. These are some of the questions you can honestly ask from several pest control companies. If you don't want any disappointment, practice your right to ask for you to get the best deal and company.
Check The Company's Reputation
Before you hire a pest control company, the best way is to check its reputation. Nobody wants to entrust their pest problems to a company without a good reputation. You will only waste your money and time if you don't choose a reputable one. You can look over the customer reviews from the company's previous customers to find out if they do a good job with their work.
Also, you should not be carried away by their marketing like their advertisements because not all ads are true. Some are shown to lure people. Always consider what people have to say about the company rather than their ads because companies will never put their name in negativity. You can read reviews online or can talk to people who have already availed their services.
Know The Work Quality
Pests are indeed big problems as these nuisances can cause damages and illnesses. If you only choose a company with less experience and their work quality is not even beyond par, you might have the wrong choice in the end. When choosing, observe the work quality of the company by knowing if the company can offer the services you need with appropriate prices. Don't choose a company with overpriced rates but the quality of work is below average because you will only waste your money. If you don't consider the work quality of a company, it will be your loss in the end.
Compare Companies
Comparing companies is never bad especially if you want to choose the right one. If you have inquired to several pest control companies and would like to find the perfect one, compare the services they offer and the rates for their work. In this way, you will be able to narrow down the list until the best ones for you are left. With the comparisons you created, it will be easier for you to select the company which can help you resolve your pest problems once and for all.
Consider The Company's Customer Service
In every company, customer service plays a big role in acquiring clients. A right pest control company has an excellent customer service which will never disappoint you even though you are already running out of patience with your pest problems. If you want to have the best choice for your needs, consider the customer service of a pest control company. If a company can work within your needs or requests, they deserve your money. Also, you should take a look on the way the company treats you even if you are asking for an estimate or inquiring. A right company will always be understanding and will respect you no matter how hard the situation gets. If you consider the customer service, surely, you will find the rightful company you deserve to work with.
Be Vigilant In Choosing
When choosing a pest control company to combat your pest problems, you should always be mindful, especially now that some people use fake companies to get money from others. If a company provides you a telephone number but doesn't work when you call it, the company might be a scam. Another is, don't easily give money if a company asks you to pay for the services you plan to avail even without doing anything. If you do, they might run away with your money without performing any pest control. Also, if a pest control company tells a formula they use to treat pests, don't give in quickly rather check if the products used for the process are legally registered.
Lastly, if a pest control company stresses you to sign their agreement and blurt things like your property's construction might breakdown if it will not be treated as quickly as possible, turn them down as they may only be saying those to encourage you to avail their services. Being vigilant can help you avoid untrusted companies, and it can lead you to find the rightful company made for your needs in controlling pests.
That's it! These are the tips you should keep in mind when choosing the right pest control company. If you follow these, you will be able to find the perfect match for your pest issues and might as well spend money without losing anything in return. When pests keep on pestering your home, the one you need is a professional exterminator from a reputable pest control company in Huntersville, NC.
Reliable Pest Control Company
If you are looking for a reputable and customer service oriented company, Lake Norman Pest Control is the one. The company offers high-quality pest control services with appropriate rates which will satisfy your needs. The company is composed of highly trained, skilled, and licensed technicians who are capable of removing all pests found in your property. They guarantee that whatever you ask them, they will honestly, politely, and professionally answer you to give you peace of mind. They also ensure that high levels of work quality will be performed to eliminate all types of pests for good.
With Lake Norman Pest Control, you can experience incomparable services which will meet and exceed your expectations and satisfaction. With them, your search for a pest expert in Greensboro will never go wrong because they have everything you need and they can get rid of pests effectively and safely.
If you are looking for the right pest control company in Huntersville, NC for your pest problems, no need to look further because all the qualifications you set are found in Lake Norman Pest Control. To experience their exceptional pest control services, call them at (704) 663-6440, and they will be happy to serve you!