Natural Cockroach Control
No one wants to have cockroaches around their home. They are nasty pests that can infest your home quickly if not taken care of properly. Try out some of these home remedies to keep them away from your home. Cockroaches are fast, and once they sense threats they will immediately hide, which makes it harder to eliminate them. If you are having a hard time dealing with cockroaches and want to remove them on your own, then here are some natural ways you can follow to give you peace of mind.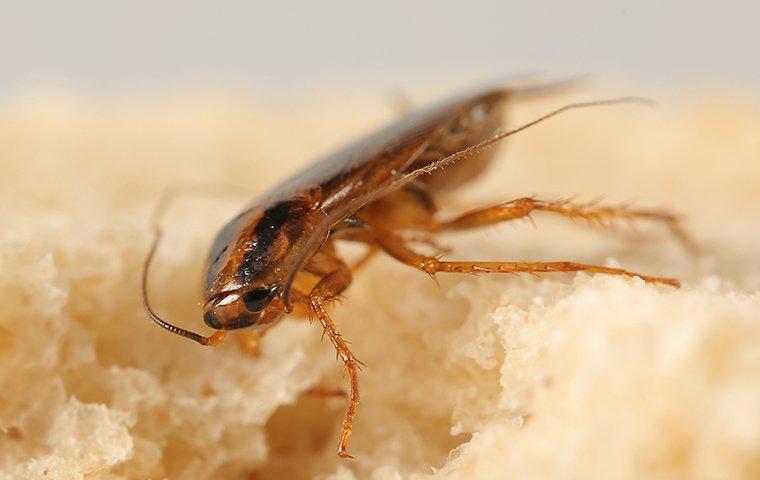 Bay Leaves
You might already have this herb in your kitchen cabinet, and they can be very useful when getting rid of cockroaches. They hate the smell of them so if you place them at entry points that you think the cockroaches are coming into they will not try to cross them. You can even grind them up to make a powder and sprinkle it in different places.
Lemons
Many bugs hate citrus smells and cockroaches are no different. You can use lemon juice and put it in dishes to ward off those pests.
You can also take lemon peels and place them around your home where you might think the cockroaches are hiding. The cockroach will not want to get near the smell so it is best to keep them near the entry points of your house so they can never get in.
Sugar & Baking Soda
A combination of sugar and baking soda is an effective tool for eliminating cockroaches. This pest is commonly seen on properties where food sources are available. Allowing them to pester can lead to diseases as they carry viruses which can be fatal. Thus, using baking soda and sugar is perfect. Placing the bait on the right places will quickly get rid of those pests. You only need the two ingredients and a bowl where you will mix them. The combination is safe as baking soda is non-toxic. Once the cockroaches get contact with the mixture, they will die eventually since the baking soda will combine with the stomach acid which leads to their death. The sugar will entice the cockroach to get near the solution.
Essential Oils
These oils can be a big help in keeping pests away. Mint and tea tree oil are great at repelling cockroaches from your home. You can add about 15 drops of each to a bottle with some water so you can create a mixture to spray. Spray this mixture around your home and where you suspect the cockroaches are. You can also diffuse these two scents to add more in your air that might help in making sure the cockroaches do not feel welcome.
Another essential oil you can use is the peppermint oil. This is a natural repellent for cockroaches and other insects which are present in your home. Making a spray using this essential oil will help to deter the roaches. Spraying it on entry points, corners, and other areas will stop those pests from pestering. Peppermint oil is safe to use as it is good for breathing and will not cause any danger to pets and children. The oil is also good for cars to stop cockroaches from infesting yet can still give a good smell.
Diatomaceous Earth
Diatomaceous Earth or DE is a natural killer for pests, insects, and bugs. Cockroaches, ants, and fleas are among those pests that DE can eliminate. The non-toxic powder is made from fossilized diatoms which helps in dehydrating the cockroaches that leads to their death. If you know where those pests are typically hanging out, sprinkle a moderate amount of DE on those areas. Don't put too much because if the texture is too thick, they will avoid walking or stepping on it. If you want a quick result, it is best if you combine it with the food they usually eat.
Fabric Softener
If you have extra fabric softeners at home, then you can use it as your remedy for cockroaches. You can place it on a spray bottle instead of only setting the fabric softener on the floor. Mix water with fabric softener in a sprayer and shake it. When you see cockroaches running around, immediately spray the mixture for their skin to absorb it. Since they breathe on the holed in their skin, blocking them with a fabric softener will suffocate them which will eventually lead to their death. You can use this remedy especially when the infestation is already at its worst.
Coffee
Cockroaches love the smell and taste of coffee. This can be an advantage for you since you probably have some in your home. You can get a mug and place petroleum jelly in the bottom of it then fill it will water. Then put coffee grounds in it and mix it up. This will attract the cockroaches to come near it, and the jelly will hold them under the water long enough to kill them. You should repeat this process until you think all the cockroaches are gone from your home and dump out the cup every morning to see if there are any in it.
Borax
Borax can help in eliminating those pests like cockroaches. It is proven to kill roaches like the German cockroach. The boric acid can gradually get rid of those nuisances once they ingest it. The acid can destroy the cellular lining of the cockroach which can kill them in an instant. Other commercial pesticides are not effective since some pests are becoming resistant which is harder to eliminate. You only have to mix sugar and borax with water and spray it on infected or suspected areas. Shake first before spraying.
Plants
If you want to get rid of cockroaches through plants naturally, then having neem at home is the best. This medicinal plant can work in different ways and one of which is to eliminate cockroaches. The plant can lessen the fertile eggs of the pests which will stop them from populating. If you have neem at home, the leaves should be made into a paste, dilute in water, and transfer in a spray bottle. Using it on damp places and corners will prevent those cockroaches from keeping moving around.
Clean House
One of the best ways to keep cockroaches out of your home is by keeping it clean. If you wipe down your countertops and clean your rooms and bathrooms regularly, they won't find a need to infest your home. Make sure you are also vacuuming regularly to make sure the food pieces are picked up that might be left around from you or kids. Cockroaches love to get into dirt and old food. You can find them mostly in the trash can or in a home that is not kept up with. Keeping your home clean will not only keep cockroaches away but will also prevent you from having a lot of other pest problems.
Removing standing water in your property will help get rid of roaches. Water is one of their needs since without drinking, they can die of thirst. They like damp places, and if you have those, they will continuously infest your property. Always clean water spills and never leave any standing property in your property because you are attracting them more. On the other hand, whenever you are cleaning, don't forget to seal those cracks and holes which are possible entry points for cockroaches. Cockroaches can flatten their bodies, and because of this, they can easily enter any hole or crack no matter how small it is.
Professional Pest Control Company
These simple house cleaning routines can help you enough to stop those cockroaches from causing infestations in your home. If none of these home remedies work for you be sure to call your local exterminator before your cockroach infestation is out of control. A local exterminator can easily come to your property whenever you need their services. If you an exterminator is what you need for your cockroach problems, the best one to call is Lake Norman Pest Control.
Lake Norman Pest Control is the company you can always rely on whenever cockroaches, insects, bugs, or pests are troubling you. The company is well-rounded and knows to handle any pest problem. They can quickly come to your property when you need their professional help. The company offers high levels of services which you cannot experience from others. They are composed of highly trained, skilled, and licensed exterminators who are capable of controlling pests, insects, and bugs, and it includes cockroaches. They provide enormous efforts whenever they perform their services, and everything is done within protocols to avoid dangers or accidents.
Seeking professional help is still the best as proper solutions will be performed to resolve the problem successfully. In Lake Norman Pest Control, you can never go wrong as they know what to do with all your insect, bugs, and pest problems. Whenever you see signs of cockroaches in your property, don't wait for it to worsen, quickly call Lake Norman Pest Control, your local exterminator in town. If you need a trusted and skilled exterminator for your cockroach problems, call (704) 663-6440, and they will be happy to serve your needs.