Pests come and go but some choose to stay, and rodents are among them. Rodents are pests which should not be ignored once they infest since they can bring severe damages which can affect the property and the health. When the pest is around, expect that it will invite a large group which can worsen the infestation.
Regardless of the weather or the property, rodents are never picky in choosing their target. They will not come into any house or establishment if nothing attracts them. That's why, when you see those rodents or mice running around, immediately let a professional handle the work. However, if you want to do the pest control on your own using natural ways, then check out these remedies you can do which will help you achieve your goal - a rodent-free property all year round.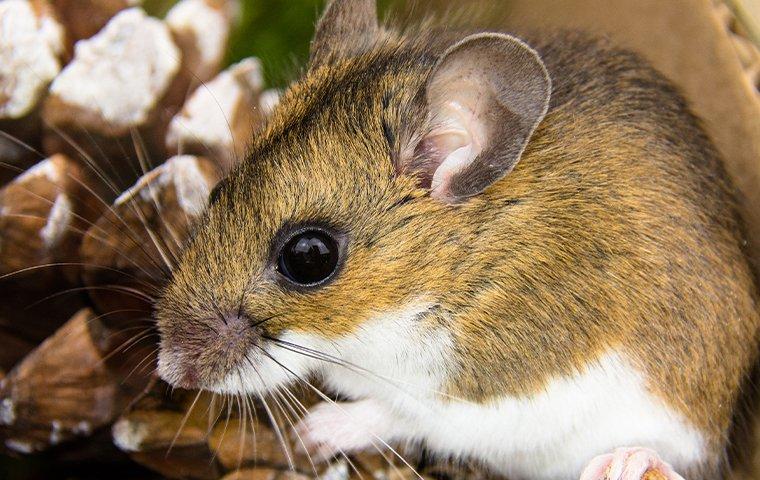 Rodent Traps
Through the years, traps help catch and eliminate pests successfully. Rodents are never exempted from traps as they are one of the reasons why these were made. There are rodent traps you can do in your house, or you can buy in stores which will help you get rid of those nuisances. You can use natural glue as a trap for the pest. This will stop rodents from moving around and will deter them completely. Using traps is a good idea as some are non-toxic.
Steel Wool
Rodents can chew anything with their non-stop growing teeth, but steel wool can stop that from happening. The pest can go in any hole and cracks, but if you place steel wool, it will repel rodents as they cannot chew the wire which leads to irritating their teeth. If you have some steel wools at home, make use of it for eliminating rodents.
Essential Oils
Essential oils are becoming helpful when pest control is the matter. It is not only known for its effectiveness in relieving health conditions, but it can also repel pests like rodents. One of the essential oils you can use is Peppermint oil. This oil has a strong smell which rodents cannot resist that's why using this can help to lessen the problem. You can put the peppermint oil on cotton balls and put it on areas where rodents are usually present. This essential oil will never disappoint you.
Another essential oil to use is citronella oil. Just like the peppermint, rodents hate the smell of citronella due to its pungent smell. If you have essential oils at home, make use of them as it can help you resolve your pest problems quickly.
Mothballs & Ammonia
Mothballs are common household items as it is used as a repellent. These are also used for deterring rodents which keep on coming back and forth in your property. Place the mothballs on areas like attic where rodents are typically hiding and infesting. You can easily purchase these balls in the market but when using it, make sure not to put it inside your home because the smell can be bad for humans as well and use gloves to protect your hands when using mothballs.
Another one to use for deterring rodents is ammonia. It has a strong smell which rodents cannot withstand which will lead them to run away and never return. If you want to use ammonia as your solution, you can combine it with water and detergent which you can place on affected areas or where the pest is seen often.
Animals
There are animals which can scare rodents and let them run away from your house. One of which is to have cats at home. Everyone knows that cats are fond of catching rodents and mice and if you have this pet at home, it will help in reducing the presence of pests around. Another animal to use for scaring rodents is owls. You don't need to have an actual owl at home; the feather is enough to give a fright to the pest. Place an owl feather on places or holes where rodents are usually passing or hanging. In this way, they will immediately get out of your house and might not return. Another one is a snake, but a plastic one is good enough to frighten the pest. You can put a plastic snake on your lawn to stop pests from coming.
Household Items
Household items are not only helpful in making things easy around the house, but they can also help in resolving your problems with rodents. One of the household items you can use is onion. It can help in repelling rodents even though the nutrition it has is good support for the pest's reproduction. The odor of onions is what the pest hates and having this household item at home is helpful. Another one you can use for rodents is pepper which contains capsaicin, a compound which makes the pepper hot. The heat that this item has can help in eliminating the pest which will avoid them to contaminate any food.
Bay leaves are perfect for repelling rodents in your house. The pest thinks that the leaf is good food for them, but they get opposite results as the bay leaf kills them eventually. If you have this at home, try getting some and place it on areas where the pest usually hangs around. You can do this repeatedly until all of them are gone for good. Also, aluminum foils can also help deal with rodents. Use the foil to cover the areas where the pest usually hides or shelter. You can also put food they like into the foil. The reasons why rodents don't go near aluminum foils are due to smell and the noise it creates.
Baking Soda
Baking soda is being used for several reasons and one of which is to repel pests. Cockroaches, ants, and rodents are some of the victims of this powder. The baking soda can effectively get rid of any pest which is why this is a common solution for every house owners. You can combine the powder with flour and sugar which will make it more enticing to the pest. The sugar will lure rodents, and the baking soda will serve as the killer of the pest. The combination is easy, affordable, and safe to use.
House Cleaning
There may be DIYs you can do to control or eliminate rodents, but nothing beats a clean house. Maintaining cleanliness inside and outside your house is a simple way to make your property pest-free. You should always keep your food safe and tightly sealed containers. Rodents are fond of eating leftovers, and if you place the food in reachable areas, they can contaminate it with diseases which can be deadly on your health. Hence, better place food on containers which are tightly sealed.
When cleaning doesn't forget to cover the holes and cracks in your property as it can serve as entry points for rodents. The pest can easily come inside any property, and they can easily memorize routes that's why, covering even the small holes, gaps, and cracks is a big help in keeping your home pest free. Another thing is that, whenever you go out, don't forget to close the door because leaving it open can attract rodents and once they get inside, it will be harder to let them out of your house.
When cleaning, throw away the garbage as it can lure rodents in your property. They can find food sources in trash cans, and if that garbage is just near your property, rodents can make your home their home too. Hence, don't forget to throw your garbage if you want a rodent-free home for you and your family.
These are some natural remedies you can do when rodents are present. But, if the pest is getting out of hand, then an exterminator is what you should call.
Professional Pest Control Company
If a professional pest control company is what you are looking for, Lake Norman Pest Control is the best choice. The company is well-rounded in handling pest problems including rodents. They know the most effective solutions which can eliminate rodents and other pests for good. Lake Norman Pest Control has a team of highly, qualified, and experienced exterminators whom you can entrust your pest problem. The company will thoroughly inspect the inside and outside of your property to find where rodents usually stay and to know the entry points they take. In this way, the exterminators will easily know how they can eliminate the pests once and for all.
On the other hand, the company is not only an expert in handling one pest, but they can get rid of all pests, insects, and bugs which are causing an infestation in your property. Just name the pest, and the local pest expert in Mooresville, NC have all the proper solutions which you cannot experience from others. If you need help in resolving your rodent or pest problems, Lake Norman Pest Control is the one you need, and you are good to go! Call them at (704) 663-6440, and they will be happy to help you!