Spiders are mostly found outside of every home, but there are some you might come across inside your home. The crawling insect may not cause any harm to homeowners, but they can still be the reason behind having fears and anxiety inside the house. Not everyone is fond of spiders. Some have phobias with the pest which makes it hard to live in a house with spiders around.
On the other hand, the pest can cause infestation, especially if they are in a large group. When you see one, eliminate it to prevent it from increasing. A professional exterminator is the one you need if you want to eliminate spiders. But, if you want to do it yourself, check out these natural ways which are guaranteed remedies for your spider problems.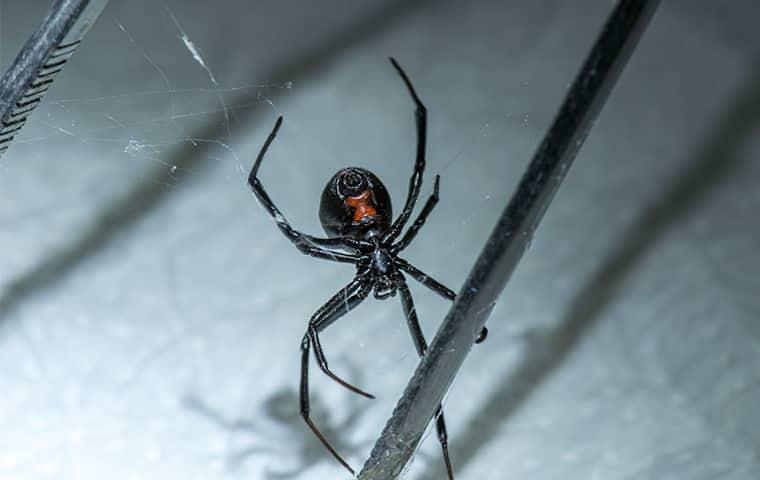 Household Items
If you have oranges at home and you tend to throw the peels, better stop doing it, especially if you have spiders at home. Orange peels help in repelling spiders, and it will not cost you much.
The crawling insect is not friends with citrus scents, and it can be the most effective solution for your problem. You only have to cut the peel in chunks and place it inside a container with boiling water. Soak the orange peel overnight and place the extract on a bottle and spray it on places where spiders are usually hiding.
If you don't have orange peels, you can also use grapefruit and lemon. Whatever citrus fruits you have, spiders don't like it, and you can use it to drive them away completely.
Another one to use for your spider problem is white vinegar. This household item has several usages, and it can be used for pest control for spiders. You only have to mix it with water and spray it all over your property or on areas where spiders are hanging like cobwebs, closets, corners, and more. Don't forget to spray on cracks where the pest might also be hiding.
Also, if you don't want vinegar or orange peel, turmeric might be the solution you need. The powder can be used as a spice but at the same time a pest control solution for spiders. You can make a paste out of turmeric by mixing it with water. Once you are done making a turmeric paste, put it on cotton balls which you can easily place on spider prone areas. However, don't apply the paste on spiders which are dangling on furniture, floors, or walls because it stain is hard to remove.
Another one to use is onion. This item helps repel spiders as it can drive away the pest without difficulty. You only have to slice some onions and put it in a bowl of water. After, you can place it on entry points where spiders enter. Once they sense it, they will stop and crawl out.
These are some of the household items you can use if you want to get rid of spiders naturally.
Diatomaceous Earth
Diatomaceous Earth has been one of the most effective solutions for pests. It can eliminate ants, cockroaches, bed bugs, and more. Due to its powerful effect on pests, spiders are no exception. The powder is made from fossilized algae which are easy to use. You can sprinkle it on cracks, windows, corners, and more where spiders are typically staying. When the pest made contact with DE, the body will be cut, and fluids will come out. With this, the spider will die of dehydration. You can also spread the powder outside your house to prevent the pest from entering the property. You don't have to worry while using DE as your solution as it is friendly for humans and pets. Diatomaceous Earth is available in stores which you can quickly buy whenever you need to eliminate spiders and other pests around your property.
Essential Oils
Essential oils are proven helpful for health purposes over the years. But, as time goes by, its purpose keeps on adding up, and one of which is for controlling pests. One of the most effective essential oil you can use for spiders, and other pests are peppermint oil. It can be used as a spray repellent which you can apply on spiders. The oil's minty aroma is what spiders hate, but humans love to smell. Once you spray the oil, the pest will instantly crawl away from your home. You can use a cotton ball to dip on peppermint oil and put on places where spiders are normally nesting. The scented balls will repel the pest successfully. Mosquitoes are also repelled by peppermint oil. It can also remove the larvae of mosquitoes which will prevent the pest from increasing its number.
If you want to use essential oils for spiders consistently, you may do so. Aside from peppermint oil, you can also use lavender, citronella, and tea tree as a repellent. A single drop of these essential oils can already get rid of those crawling insects for good. But, if you want to use it on your skin, make sure to dilute it in water before applying. Using oils undiluted might irritate your skin.
Plants
Almost all spiders prefer to live outside than the inside. A possibility of seeing them on your backyard is high. If you want to enjoy the outdoor area of your property fully, have some natural repelling plants like basil. The plant can deter spiders and other pests with its aroma. You can plant it on your garden or a container and place it on your window.
Another plant to consider for your property is lavender. The purple plant is pleasing to the eyes and has a good smell which people love. Its aroma can repel insects like spiders. You can plant it outside since it can be difficult to grow indoors. Other plants you can have in your property is citronella, eucalyptus, lemongrass, mint, lemon balm, and lemon verbena.
Regular House Cleaning
Spiders can create their webs wherever they want in your property, and if you allow them to do what they want freely, expect that the crawling insect will never get out of your property. One effective way to keep spiders out of your house is by cleaning regularly. This method will help in stopping the pest from causing a severe infestation. You can vacuum the pest and its cobwebs which can easily remove the problem even the egg sacs.
Another way is to declutter your home as the mess can be a habitat for the pest. The piles of newspapers, magazines, or paper can attract spiders to make their webs. Also, using a broom can help remove the cobwebs. Don't forget to seal cracks and holes where spiders can enter and make their house.
When cleaning, don't only focus on the inside, but also clean the outside of your property like the backyard. Your yard is also a conducive place for spiders to set their webs and if you don't clean it regularly, an infestation might happen without your knowledge. You should prune the shrubs or branches which can be a place for spiders to stay. Keeping your garden mowed often will prevent spiders and other pests to come. Cleaning your house often can help in stopping spiders and other pests from infesting your property. If you keep your home clean, you can expect a pest-free home in the end.
These are some of the natural remedies you can do for your spider problems. However, if you don't know what to do with your pest problem, you need an exterminator to handle your worries.
Professional Pest Control Company
A professional exterminator can help in getting rid of pests, insects, and bugs in your property. But, if you need a trusted pest control company in Huntersville, NC to combat your spider problems, Lake Norman Pest Control is the one you need. Lake Norman Pest Control is a reliable and experienced pest control company which you can always count on when you need assistance and help in eradicating spiders. The company is well-rounded in getting rid of pests by using safe and effective methods which you cannot experience from others.
The company guarantees that highly trained, certified, and expert exterminators will come to your property to eliminate spiders which keep on bothering you and your family. The team of experts always follow the right protocols to ensure safety at all times. The company ensures that you will get satisfying results which will exceed your expectations.
Also, the company is always ready to provide you excellent pest control services which are guaranteed to remove spiders inside and outside of your property. Rest assured that you will never waste your time and money in availing the services as everything is done consistently, professionally, and excellently. Whenever you have spiders at home, don't think twice, immediately call Lake Norman Pest Control as they are the best choice for your needs. If you need help in resolving your spider and other pest problems, the one you need is Lake Norman Pest Control. Call them at (704) 663-6440, and you are good to go!