Ant Exterminator Near Huntersville, NC
Are ants invading your home in Huntersville, NC? Lake Norman Pest Control can help exterminate them from your property quickly. Ants can multiply quickly and get into just about anything if they are not taken care of immediately.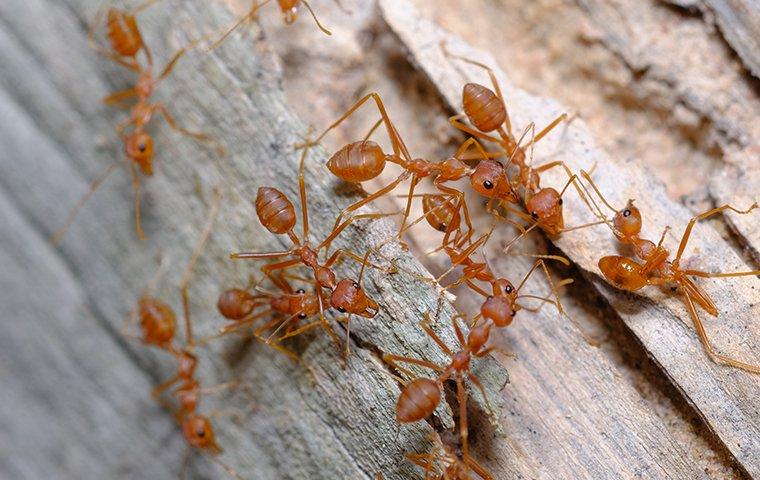 Local Pest Control Company
Our technicians are trained to find the hiding spots of ants. They use a bait that allows the ants to take it back to their colonies. This ensures that the entire colony dies instead of just the ants that are bringing food back to it.
We have been in business for over 50 years and know how to handle any pest issue you may have in your home. Since we are locally owned we like to make sure our customers are happy with our services. Contact us today to get a free quote on your ant control.
Pest Control For Ants Near Me
Ants can get into your home through little cracks. Once they get into your home it is hard to control the population on your own which is why it is best to call a local pest control company for help. Even though you only see a couple of ants in your home they are returning the food they find to an entire colony. This colony could contain thousands of ants.
Ants are likely to invade if food is left out for a long period of time. They are attracted to sugar and water which explains why they are most prevalent in bathrooms and kitchens. Most of the time you will find them near food, but if they are carpenter ants they will be chewing through your wood. Even though they don't eat the wood they can cause a lot of damage to it. It is important to get rid of them before it becomes out of control.
There could also be fire ants on your property that are usually seen outdoors. They like to build anthills near playgrounds and around your backyard. They can be dangerous because if they feel threatened they can bite. Home remedies for ants only work for a short amount of time and are not permanent fixes. In order to keep these bugs away for good, it is important to call a professional exterminator to come out to your home or property.
Lake Norman Ant Control
Lake Norman Pest Control will make sure your ants are gone for good. We have different treatment plans you can choose from and our team will make sure the right one is chosen for your situation. If you have any questions give us a call to get a free quote on your ant control now.
Our Reviews
Our customers value the pest control services we provide for them. We make sure our customers are completely satisfied or their money back. Check out some of our reviews and see if Lake Norman Pest Control can help with your ant extermination in Huntersville today.
Other Pest Control Services For Huntersville, NC