Cockroach Exterminator Near Huntersville, NC
Cockroaches can contaminate your items and track bacteria into your home. Lake Norman Pest Control can help the Huntersville area get rid of them today. Cockroaches can get out of hand quickly if they are not taken care of by a professional.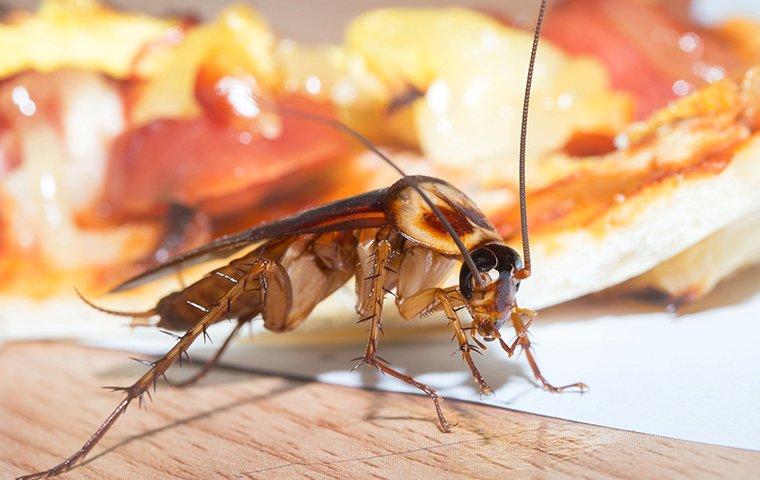 Local Pest Control Company Near Me
Our company has trained technicians to be thorough in any pest extermination. Since cockroaches can rapidly increase, we use different techniques to ensure the problem will be taken care of the right way. We search your home and property for signs of cockroaches and why they might be invading your home.
We are a locally owned company that makes sure its customers are taken care of and their pests are gone. Give us a call today to get a free quote on your cockroach control now.
Pest Control For Cockroaches
Cockroaches are resilient pests that can stay alive in harsh conditions. They can go weeks without food and even live days without their heads attached. They can even hold their breath underwater for around 30 minutes. Since they are such resilient bugs it is important to call a local exterminator to get rid of them fast.
Cockroaches reproduce quickly and in a matter of one month, the baby cockroaches are having babies of their own. They will eat just about anything and get into all your products which contaminates them. They carry different bacteria on their bodies and can make a clean home dirty in a matter of hours. They usually only come out at night, so if you start to see them during the day you may have a bigger cockroach problem than you think. The bacteria they carry into your home can make people sick and has even been linked to allergic reactions and asthma. They can get into your closets and pantries, so it is important to control the problem quickly.
Some signs you may have a cockroach problem besides seeing them is if you see droppings around your home and food particles. This is because they will eat food found in your home and might drop some when they try to return it to their families. Home remedies don't work fast enough against cockroaches because of how fast they reproduce. The best way to get rid of them is by calling a professional pest control company now.
Lake Norman Cockroach Control
Lake Norman Pest Control can help with any pest problem you may be having. There are different treatment options you can use when it comes to cockroach control and we are here to help you decide on which one is best for your situation. Give us a call today or use the form below to request a free quote on your cockroach extermination now.
Our Reviews
Our customers value the pest control services we provide for them and have left us some great reviews. We make sure our customers' pest control needs are taken care of or their money back. Check them out and see if Lake Norman Pest Control can help with your cockroach extermination in Huntersville now.
Other Pest Control Services For Huntersville, NC