Flea Exterminator Near Huntersville, NC
Fleas can get into any home, especially if you have pets. Lake Norman Pest Control can help you in Huntersville to get rid of this problem fast and efficiently. Fleas are not only an issue as a pest but could be a health hazard for your pet.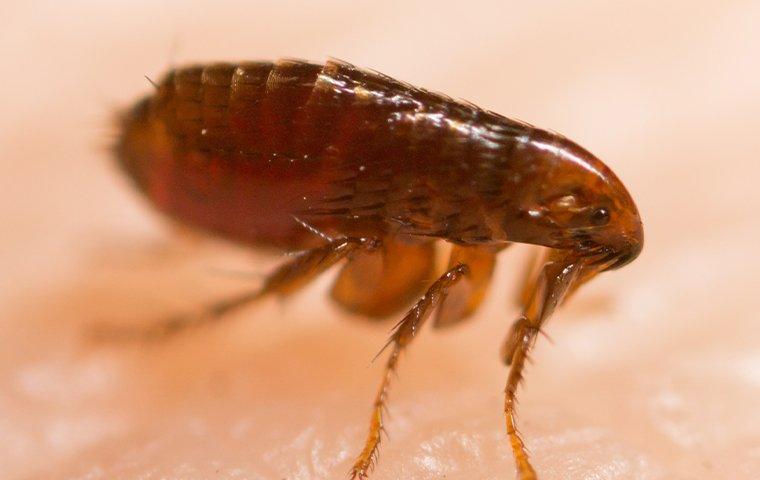 Local Pest Control Company
Our technicians have been trained to locate the hiding spots of fleas in a home. They will make sure they target problem areas and protect your home from being infested again. We make sure our technicians know all about fleas and how they infest an area so they can properly exterminate them from your home.
We are a locally owned pest control company that will make sure each customer is taken care of and their fleas are gone for good. Give us a call today to get a free quote on your flea control now.
Pest Control For Fleas
Fleas usually enter a home on a pet, but they can get into your home even if you don't own animals. Once they get into your home they are hard to get rid of which is why it is important to call your local exterminator for help. They are able to jump from one host to another, so once they are inside they can infest just about anything. They are very small bugs and prefer to live on animals because it is easy to crawl around on their fur and skin.
Once they find a suitable host they will start to lay eggs on them. The pests will begin to hatch and go through the four stages of the flea life to eventually get to the adult stage and start to feed more on the host. They reproduce quickly and can lay hundreds of eggs at one time. They have been known to infest carpet, furniture, and even beds. They bite their hosts and cause red, itchy bites on their skin. They can even cause rashes or allergic reactions if the infestation gets out of control.
If you have a dog or cat, fleas can give them Heartworm. Heartworm can make them extremely sick and even cause death in some cases. In order to avoid problems with these bugs, it is important to let a professional exterminator handle the flea control.
Lake Norman Flea Control
Flea control can be hard to manage on your own which is why Lake Norman Pest Control is here to help with their treatment plans. We make sure our customers are taken care of and their pests are gone. Give us a call today or use the form below to request a free quote on your flea extermination.
Our Reviews
Our customers value the work we have done for them. We make sure each customer's pest control services are taken care of or their money back. Check out some of our reviews and see if Lake Norman Pest Control can help with your flea problem in Huntersville today.
Other Pest Control Services For Huntersville, NC