Termite Exterminator Near Huntersville, NC
Termites can destroy your property quickly if not treated properly. Lake Norman Pest Control can now help in Huntersville, NC, and protect your home from termites. In order to make sure your home is protected make sure you call a professional.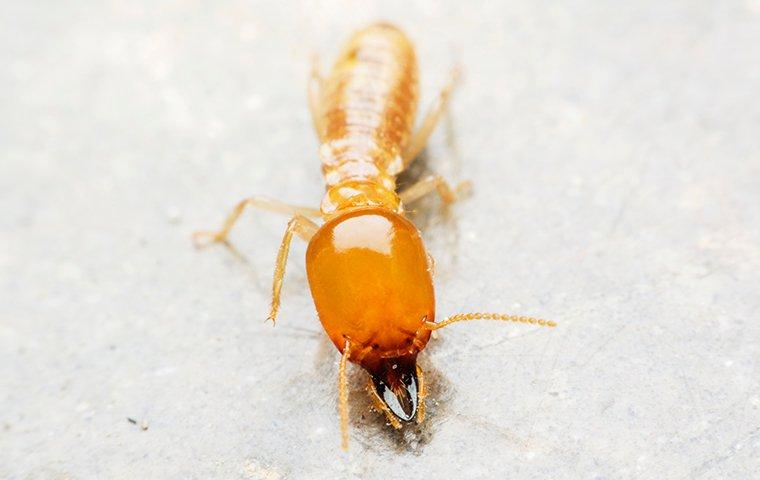 Local Pest Control Company
We use the Sentricon green stations around your house that are placed in the ground. This is to lure the termites away from your home and for them to feed on the bait instead. They will also give the bait to the whole colony to ensure it gets rid of them. We have a trained termite team that will make sure they use the right amount of bait and stations to get rid of your termites and protect your home.
Lake Norman Pest Control has been in business for over 50 years and knows how to protect a home from termites. We are a locally owned company that will make sure you are satisfied with your termite protection. Give us a call today or use the link below to request a free quote on your termite control now.
Pest Control For Termites
Termites can cause damage to any type of home. Most home insurance companies do not protect against termites so make sure your home is protected before it is attacked by these bugs. If you think you have termites or have spotted some in your home make sure you call your local exterminator for an inspection.
Termites will chew through the wood structures on your property and make them hard to repair which may cost you a lot of money. They never stop working to destroy your home or property, so it is hard to control them on your own. They reproduce quickly and set up colonies when they find a suitable home to feed on.
They travel through the ground from one home to the next when they find something they like. Even if your neighbors have termites you are at risk of getting them. They can find their way into your home through a tiny crack. Termites can cause one home thousands of dollars in damage if they are not treated properly. Give a professional pest control company a call to ensure your home is protected from these pests today.
Lake Norman Termite Control
Termite damage can cost thousands of dollars if your home is not covered or protected. Lake Norman Pest Control can help protect your home from those pests with their treatment options. Our termite team will determine which plan is right for your property. Give us a call to get a free quote on your termite protection now.
Our Reviews
Our customers value our work and we make sure our customers get the best pest control services in the area. We will make sure you are completely satisfied with our services or your money back. Check out some of our reviews and see if Lake Norman Pest Control can help with your termite protection in Huntersville today.
Other Pest Control Services For Huntersville, NC