Ant Exterminator Near Mooresville, NC
Have you spotted ants in your home or on your property? Lake Norman Pest Control can help in the Mooresville, NC area to help get rid of your ants today. Ants can multiply fast if the entire colony is not taken care of immediately.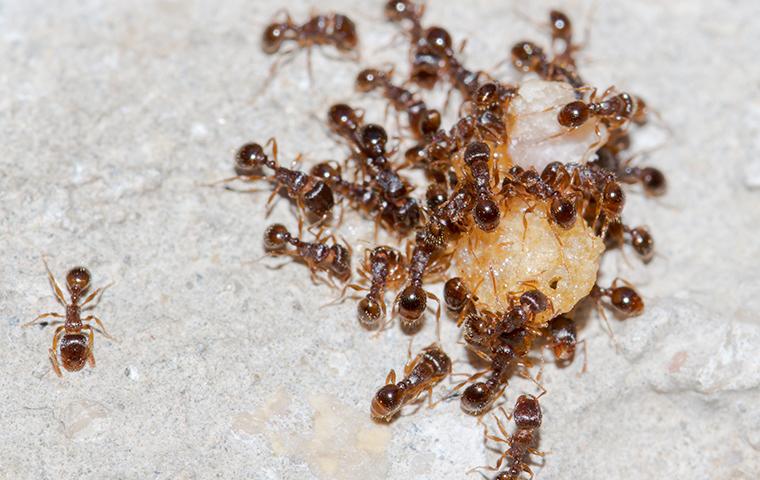 Pest Control Near Me
We train our technicians to find the hiding spots of ants in your home. They use a special bait technique that allows the ants to take it back to their colony. This ensures that the entire colony is exterminated. Our technicians will make sure your entire property is protected and treated from ants. Since we are a locally owned pest control company we make sure that our customers are taken care of and their pest control needs are met. Give us a call today or click to get a free quote on your ant control now.
Pest Control For Ants
Ants can get into your home through the smallest of cracks or an open window or door. Everyone is at risk of getting ants because of the things that attract them. Once you spot some ants in your home it is important to call a professional exterminator to help you get rid of them. They are attracted to water and sugar which is why they turn up in our kitchen and bathrooms. An interesting fact is that ants can swim so dumping some water on them will not fix your problem. When they start to get into our household items and food it gets contaminated and could make you and your family sick.
There are different types of ants that like to invade other parts of your home like carpenter ants and fire ants. Carpenter ants will chew through your wood and can cause some serious damage to it. Fire ants are usually found outside of your home but can be harmful to you and your family because of their ability to bite if they feel threatened. Some people like to try household remedies on their ant problem, but that is only a temporary fix. Ants reproduce so quickly that when you think you have them under control the colony could be reproducing more. It is best to let your local pest control handle your ant infestation to make sure it is eliminated for good.
Lake Norman Ant Control
Lake Norman Pest Control will take care of any pest control services you may need. There are different treatment plans for ant control and we will make sure we find the right one for your situation. Give us a call today if you have any questions or to get a free quote on your ant control now.
Our Reviews
Our customers value the work we do for them and have left some great reviews. We make sure our customers are happy with our pest control services or their money back. Take a look and see if Lake Norman Pest Control can help with your ant control in Mooresville, NC today
Other Pest Control Services For Mooresville, NC