Flea Exterminator Near Mooresville, NC
Did you just find out your home is infested with fleas? Lake Norman Pest Control can help in the Mooresville, NC area to get rid of them for you. Fleas are not only an annoying bug to have in your home, but can cause health problems to you and your pets.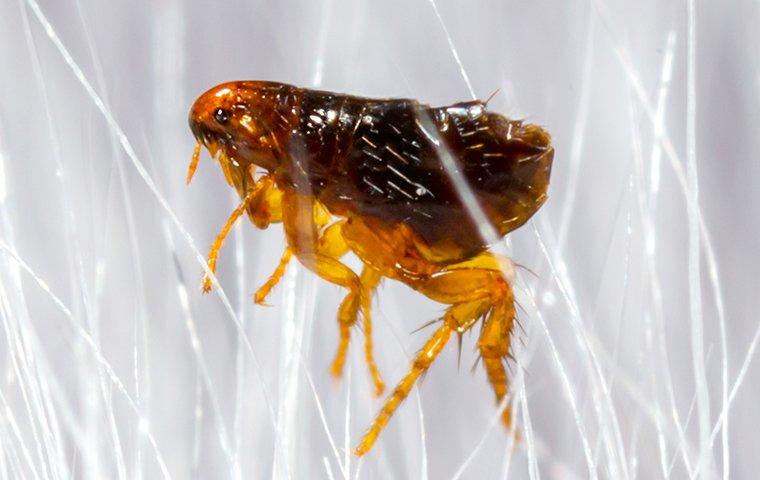 Pest Control Company Near Me
Our technicians examine your home and find the hiding spots of these pests. Fleas are hard to tackle on your own, so it is best to let a professional handle the situation. We train our technicians to be knowledgeable about this bug and how to exterminate them effectively.
We are a locally owned company and will make sure your fleas are gone for good. Give us a call today to get a free quote on your flea control now.
Pest Control For Fleas
Fleas are small pests that like to find their way into your home. They usually travel inside on your pets and then can jump off and find another host to bother. If you start to notice your pet scratching more than usual then they may have fleas. You should get them to your vet immediately in order to get them treated properly. Once your pet is treated make sure you call your local exterminator to take care of the flea extermination in your home.
Fleas are not only a nuisance but they can give your pet Heartworm. Heartworm can be extremely dangerous for your dogs or cats and make them sick. They like to hide in the fur of your pet but have been known to live in carpet, beds, and even furniture. They can jump a couple of inches from one host to another even though they are fairly small bugs.
Treatment for these pests should be left to an exterminator. There are a lot of home remedies for fleas, but they have been found to not be as effective or don't last as long. Fleas reproduce rapidly and can spread throughout the house which is why hiring a professional exterminator is best to make sure the problem is taken care of the right way.
Lake Norman Flea Control
Lake Norman Pest Control will handle any pest problem you may have in a timely manner. We will make sure our customers are happy with our services or their money back. There are different service options you can choose from and we will find the one that best suits your needs. Give us a call today if you have any questions or to get a free quote on your flea control now.
Our Reviews
We have been in business for over 50 years and know how to handle your flea problem. We make sure our customers are completely satisfied with our pest control services before we finish their treatment. Check out some of our reviews and see if Lake Norman Pest Control can help with your flea control in Mooresville, NC today.
Other Pest Control Services For Mooresville, NC