Mosquito Exterminator Near Mooresville, NC
If you need help getting rid of mosquitoes in Mooresville, feel free to give us a call, we've decades of experience getting rid of the unwanted pests in the local area. Mosquitoes can be very problematic and annoying, feel free to contact us and ask about our affordably priced mosquito control plans today. Our Mooresville local branch does much more than just mosquitoes, we can exterminate all types of pests like rats, mice, roaches, bed bugs, wasps, ants, and more.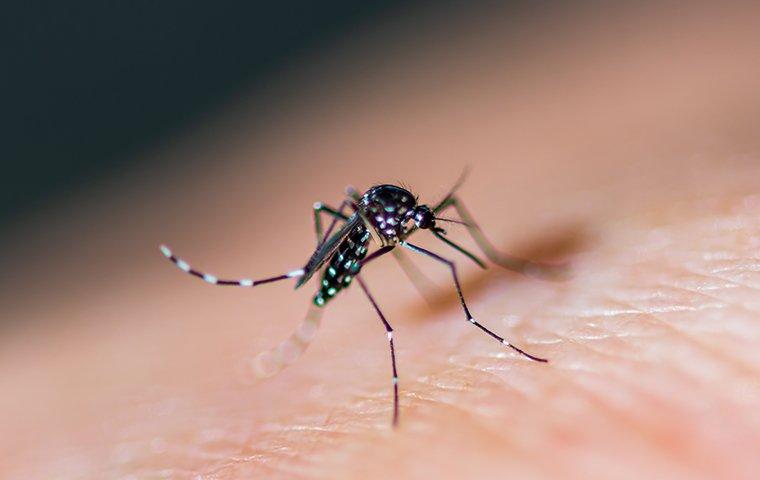 Mosquito Prevention
Removing areas of standing water is one of the best ways to prevent mosquitoes. A simple fan will also help get rid of mosquitoes since they are not strong flyers. Mosquitoes are more active at dusk or dawn, so avoid the outdoors of your home if you notice mosquitoes in your local Mooresville home or place of business. If you want to spend more time outside without having to worry about mosquitoes give us a call and we can help get rid of them for you.
Can Mosquitoes Be Dangerous?
Yes. Mosquitoes can carry all types of diseases, mosquitoes are best known to spread West Nile virus, eastern equine encephalitis, and dengue fever. They don't have teeth, but they insert a needle-like nose into your skin in order to get the blood out and can transfer many diseases they have picked up to you. There are usually more females around people because they are trying to get nutrients for their eggs and the worst of it, only female mosquitoes bite. They reproduce quickly and will lay nests around your property if they are not properly exterminated.
Are Mosquitoes Found In Mooresville, NC
Yes. Mosquitoes are found around rivers and lakes, especially when the climate is warm. They like to breed in damp areas which is why if you live near water you will have more on your property. They can also breed in standing water that might be in your back yard after a big storm. Mosquitoes are found in warmer climates and because North Carolina is known for humidity they are abundant in this area. Our weather is usually unpredictable which means there could be a lot of rain or there could be drier days. When there is a lot of rain there will probably be a bigger mosquito population found on your property.
Lake Norman Mosquito Control
Lake Norman Pest Control can help with any pest problem you may be having. There are only a few pest control companies that treat mosquitoes and we have different treatment plans you can choose from. Give us a call for any questions or get a free quote on your mosquito control now.
Our Reviews
Our customers value the pest control services we provide for them and we make sure our customers are completely satisfied or their money back. Check out some of our reviews and see if Lake Norman Pest Control can help with your mosquito control today!
Other Pest Control Services For Mooresville, NC