Termite Exterminator Near Mooresville, NC
Termites can be a very expensive pest since they can eat away any type of wood in your home or wooden garage, besides that termites can also multiply fast. They can destroy hardwood floors costing you thousands of dollars, fortunately, we carry a very effective termite control solution for your Mooresville, NC home, shed, wooden garage, or barn.
Our technicians use green bait stations around your home to lure the termites away from it. They take the bait back to their colonies which ensures that the entire colony is exterminated. These bait stations will be checked periodically to make sure the termites have enough bait to feed off of instead of feeding off your home. Having termite protection will protect your home from termite damage and you will have peace of mind knowing your home is protected, call today and ask for a free quote, we will explain all the pest control services we offer.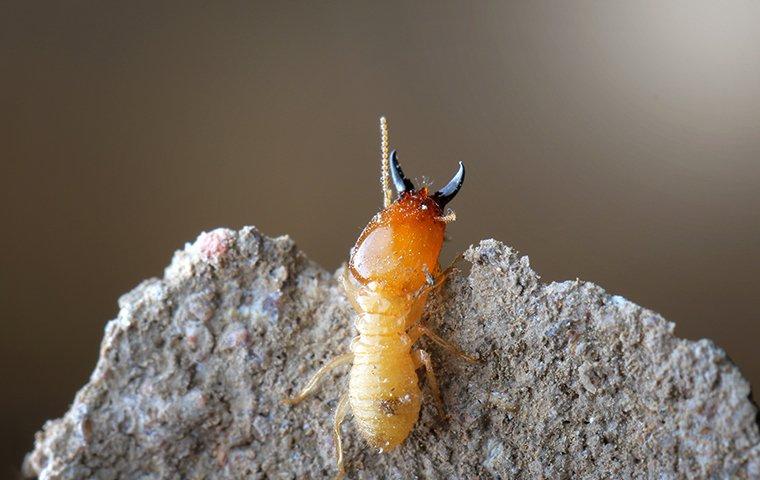 Termites Are The Silent Destroyers
Termites are called the silent destroyers because they hide and thrive in your home or garage, they consume cellulose material, and unfortunately, most homes in the U.S. are constructed with wood material, making your home the perfect target for termites.
Free Termite Inspection
Even if you see no signs of termites you should definitely contact us to schedule an appointment for a termite inspection from our Mooresville exterminators, this is a free service for the homeowner who is not in the process of selling their home.
Most people wanting to buy a home nowadays ask for a termite inspection from the seller, so if you're in the process of selling your home or even buying a new home and would like to make sure the property does not have any termite damage, then contact us today so we can make sure you're not in danger of a termite infestation at your current or future property.
Effective & Pet-Safe Pest Control
The chemicals our company uses are family and pet-safe, we can even use all green products per your request. Not only do the chemicals we use are safe but they are also effective.
Experienced Pest Control Company For Termites
Our pest control company has been doing termite control since 1959, our local termite technicians have the experience needed to exterminate any type of termite infestation, our experienced pest control company for termites will be happy to help you, give us a call or send us a message today.
FAQ
Is your pest control company near me?
Yes. We're near you. Our office has been serving the Mooresville area for years now.
Do you have a payment plan?
Yes. We have many payment options with no interests or hidden fees.
Can I cancel my plan anytime?
Yes. We have an easy cancellation process.
Is the termite control treatment guaranteed to work?
Yes. Our termite control treatment is guaranteed to work or your money back.

Get rid of bugs today! Our pest treatments really work.
Other Pest Control Services For Mooresville, NC