Insulation Services In Mooresville, NC & Beyond
If you're looking for an effective way to save on energy costs and fight pests in your Lake Norman area home, look no further than insulation from Lake Norman Pest Control. We provide homeowners insulation with thermal, acoustic, and pest control benefits.
Benefits Of Insulation From Lake Norman Pest Control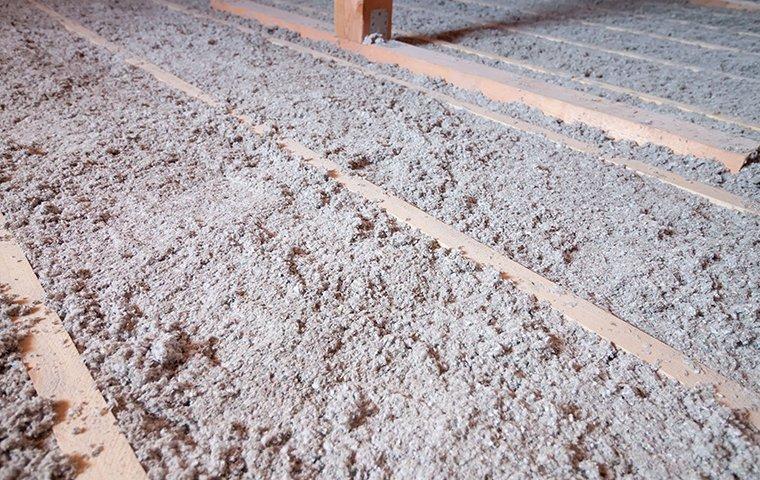 At Lake Norman, we use a cellulose insulation product containing orthoboric acid to fight pests, and it is manufactured right here in North Carolina!
Not only is this safe, eco-friendly insulation a practical solution to a variety of pest control issues, it is also effective in minimizing heat transfer from your home and reducing outside noises inside your home.
Take a look at our list below to discover how our insulation can save you money on energy bills and much more!
Fight pests in your attic

Stabilize your indoor climate

Increase your home's value

Save money on heating and cooling

You may be eligible for a tax credit

Decrease noise pollution in your home

Helps to protect the environment
Not only that, but our insulation is completely fire retardant for the safety of you and your family.
Save On Energy Costs & Fight Pests With Lake Norman's Insulation
Contact us today for a FREE home evaluation! Our Lake Norman pest control technicians will carefully evaluate the R-value of your current insulation while checking for both pest infestations and energy escape holes. Call (704) 663-6440 to request a FREE service quote!