Flea Exterminator Near Troutman, NC
Fleas can infest any home and once they get in, they are hard to exterminate on your own. Lake Norman Pest Control can help get rid of them for you in the Troutman, NC area. They are not only annoying pests but can cause health problems to your pets.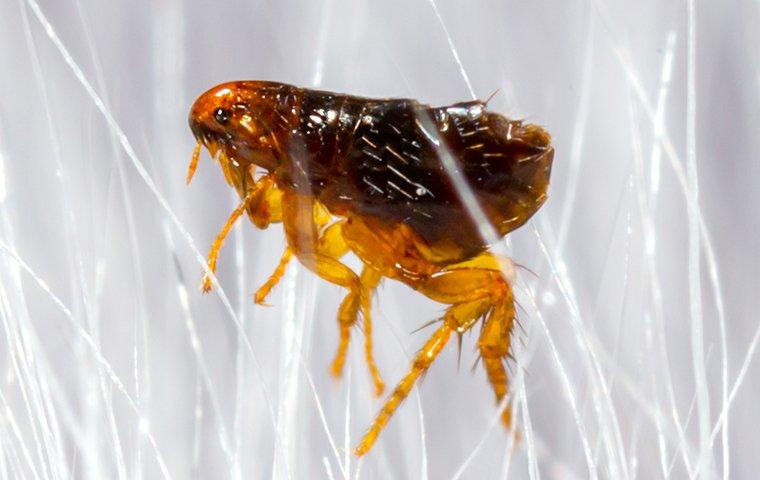 Local Pest Control Company
Our technicians are trained to make sure the flea problem is taken out of your home. They will not only spray inside the home but will make sure the outside and yard are protected from these pests as well.
Since we are a locally owned pest control company we will make sure each of our customers is happy with our services. We will make sure your home and property are pest-free or your money back. Give us a call today or use the form below to request a free quote on your flea control now.
Pest Control For Fleas
Fleas will most likely enter your home on your pets. It is important to call a professional pest control company as soon as you think you have fleas to make sure they don't reproduce and cause more of a problem in your home. They love to hide in the fur of cats and dogs then jump off to find new hosts. They can attach to any living host and will feed off of their blood. Once they find a suitable host they will start to reproduce and lay eggs on them.
You might not notice them at first, but once you start to see your pet scratch more than usual they might have fleas. Fleas leave behind red, itchy bites and these can turn into rashes quickly. If you suspect your pet has fleas you should get them to the vet quickly to get the proper treatment. You should then call a professional exterminator to make sure your home is free of fleas.
Fleas can just be a nuisance to humans but can cause heartworm in your pets. Heartworm can be dangerous and cause your pets to become extremely sick. Home remedies might work for a short time but since fleas reproduce at such a quick rate, it is best to let a local exterminator take care of your issue.
Lake Norman Flea Control
Lake Norman Pest Control can help you effectively get rid of your fleas quickly. There are different treatment options you can choose from and we will make sure the best one is chosen for your situation. Give us a call today if you have any questions or to get a free quote on your flea extermination now.
Our Reviews
We have been in business for over 50 years and know how to handle a flea problem the right way. We make sure our customers are completely satisfied with our services or their money back. Our customers have valued our services and have left some reviews. Take a look and see if Lake Norman Pest Control can help with your flea control in Troutman, NC today.
Other Pest Control Services For Troutman, NC