Termite Exterminator Near Troutman, NC
Termites can destroy a home quickly, and your home could be next. Lake Norman Pest Control can help protect your home or exterminate your termite problem in the Troutman, NC area. Termite damage can cost thousands of dollars if your home is not protected.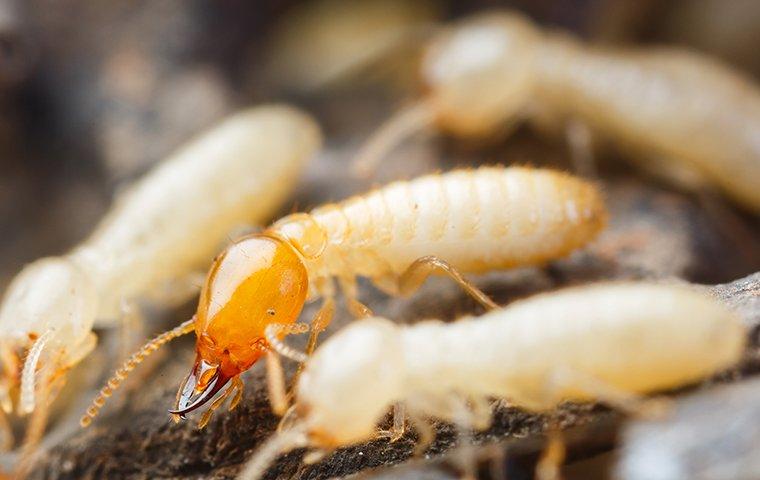 Local Pest Control Company
Our company uses Sentricon green stations around your home to lure the termites away from your property. This attracts the termites to the bait and they carry the bait back to their colonies. We have a trained termite team to make sure the right amount of bait and stations are placed at your home.
Since we are a family business we like to make sure each of our customers is taken care of. This ensures that the entire colony is exterminated. Give us a call today or use the form below to request a free quote on your termite control now.
Pest Control For Termites
Termites can destroy any type of home. They travel through the ground, so if a neighbor down the street has termites you are still at risk of getting them. Even if you don't have termites it is smart to get termite protection to make sure you never have a problem with them. People always say it is worth spending some money in order to save it and termite control is the perfect example. Even if you spend money on the protection it saves you from spending thousands of dollars on the damage the termites could cause to your home. Call your local exterminator today so they can come out to inspect your home for termites.
Termites never stop working which means they are hard to control on your own. Their colonies could include millions of termites and they reproduce rapidly to take over your home. Termite damage can cost thousands of dollars to your property and can even cause some structures to be condemned. It is best to spend a little more money than usual and get termite protection rather than dealing with the aftermath of an infestation destroying your home.
Some signs you may have termites include a stuck window, squeaky floors, and rotting wood around your home. If you notice cracks in your foundation it is best to get them sealed to make sure they can't get in. In order to avoid all the problems with termites call a professional pest control company today.
Lake Norman Termite Control
Termites can multiply quickly and cause a lot of damage to one's home. Lake Norman Pest Control can treat existing termites and protect your home from getting them again. Give us a call today if you have any questions or to get a free quote on your termite control now.
Our Reviews
We value our customers and they value the work we do for them. We make sure our customers are happy with our pest control services or their money back guaranteed. Check out our reviews and see if Lake Norman Pest Control can help with your termite protection in Troutman, NC today.
Other Pest Control Services For Troutman, NC