Pest Control In Wilkesboro, NC
Located along the south banks of the Yadkin River is the town of Wilkesboro, NC. Wilkesboro is a small town with just over 3,000 residents. Wilkesboro is a wonderful place to settle down and start a family or business, as the town's main street has been revitalized and now includes many businesses that have led to a bustling economy. In addition, the town is the home of many outdoor recreational sites, fairs, and festivals that draw in people from all over. Whenever there is a surge of human activity, unfortunately, the pest activities also increase, which has caused Wilkes County pest control needs to soar. Read on to learn how Lake Norman Pest Control will keep your home and business safe from pests today!
Residential Pest Control In Wilkesboro
Healthy communities always start with a healthy home. For over 50 years, Lake Norman Pest Control has been keeping Wilkesboro homes pest-free with our extensive residential pest control service programs. Our technicians arrive on the scene armed with the most advanced tools available on the professional market, allowing them to efficiently handle:
Ant control
Bed bug control
Bee control
Flea control
Hornet, yellow jacket, and wasp control
Mosquito extermination
Termite control
Real-estate termite inspections
Our residential pest control programs offer you a wide range of options. If you aren't sure which plan is best for you, just give us a call! We will get you started with a free service quote, and an expert technician will be assigned to help you choose the program that best fits your needs. In addition to pest control, we also provide high-quality lawn and garden care to help control weeds and fungi. Our goal is to keep your yard and home secure from all types of pests -- give us a call to get started today!
Hey Wilkesboro, Looking For An Effective Termite Control Method?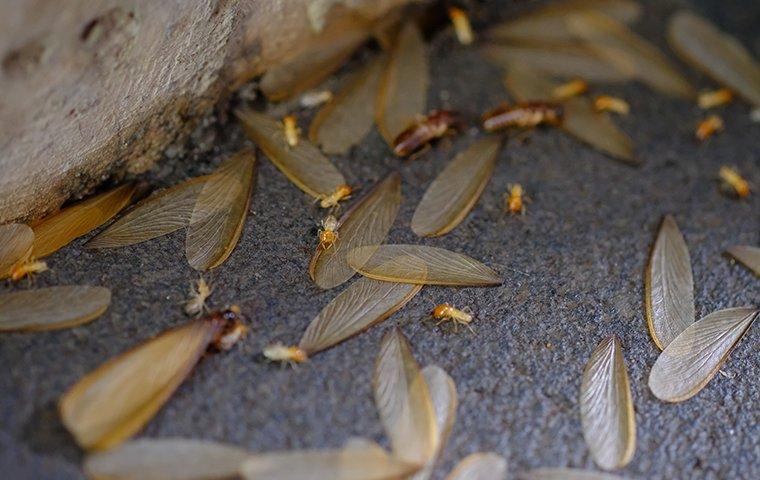 Termites are a silent threat. They wreak irreparable havoc in near silence, hardly leaving any traces behind. To the untrained eye, locating signs of termites is next to impossible. This is why having a professional come out and do a proper termite inspection is so important. Not only will they be able to spot signs of termites long before too much damage has been done, but they will also come with the tools needed to get the job done efficiently. Termites have a unique lifecycle that sets them apart from other pests:
Termite eggs: As with most insects, the termite starts off in an egg. The queen typically lays these, which are small and white in color, and they are very difficult to find.
Nymphs: After the termite eggs hatch, the larvae, or the nymphs emerge As they grow, they will molt, shedding their skin and they develop into whatever form of adult their colony needs.
Castes: This is where termites are set apart from other pests. The colony consists of castes, or different populations of termites, such as workers, soldiers, and reproductive termites. Scientists aren't sure how these roles get determined, but we do know that termites can continue to grow and change to fulfill whatever role is needed at the time.
Over-the-counter products simply aren't tough enough to exterminate the entire infestation. Even if only one or two termites are left, they can evolve to reproduce and restart the colony, leaving you at square one. Don't risk the structure of your home -- call to get a termite inspection booked today!
Five Simple Ways To Keep Spiders Out Of Your Wilkesboro Home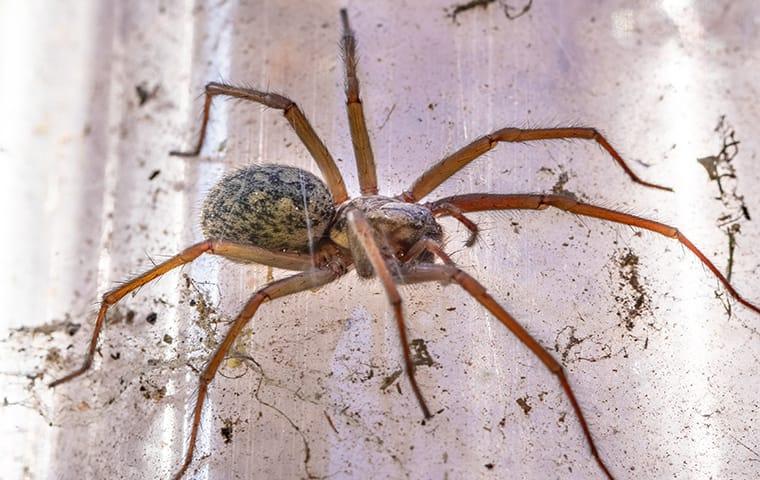 No one wants to find that they're sharing their home with spiders, even if they are just common house spiders. Unfortunately, much of everyday human life makes for a great environment for spiders, so knowing how to adjust your home will help cut down on the number of common house spiders you have hanging around. Below are five tips to keep them out:
Limit lighting: Having outdoor lights can be helpful, but because many insects are attracted to these lights, the spiders will flock to them as well because they are looking for easy prey.
Declutter: Our attics, garages, and basements tend to collect a lot of clutter. Our physical items unfortunately provide spiders with a safe place to spin a web. Regularly declutter and organize your stuff to make the place less appealing.
Seal up holes: Making sure that any holes, cracks, and crevices are sealed up will help cut down on all types of pests, including spiders.
Deal with existing insect infestations: If you have a heavy presence of other insects in your home, consider dealing with that first. Getting rid of prey will steer predators away from your home.
Maintain your yard: Regularly clear out organic debris in your yard such as logs, stumps, and leaf litter. These are great hiding spots for spiders, and taking this away will keep them even further away from your home in the first place.
If you aren't sure how the spiders are getting in, give the pros at Lake Norman Pest Control a call today!
Commercial Pest Control In Wilkesboro
Communities can't be healthy and safe if their businesses aren't. At Lake Norman Pest Control, we take the well-being of Wilkesboro's economic sector seriously through our comprehensive commercial pest control services. No matter what type of pest infestation you are dealing with, the professionals at Lake Norman Pest Control are on standby, ready to assist the following types of Wilkesboro establishments:
HOA/property management
Nursing homes
Offices
Restaurants
As with our residential clients, we offer a wide variety of options and programs to meet our clients' varied needs. We don't just treat existing infestations, either -- our commercial pest control services also include prevention work to stop them from cropping up in the first place. No matter the situation you are in, and no matter how severe it may be, the 50 years of experience that Lake Norman Pest Control brings to the scene will permanently eliminate your problem, giving you peace of mind as a business owner. Don't wait until there is a problem -- call today to start preventing them now!