Quality Pest Control In Banner Elk, NC
Located in North Carolina's picturesque Blue Ridge Mountains, the town of Banner Elk is surrounded by exceptional beauty. The town is also home to ski resorts, trailhead access points, breweries, eclectic eateries, and local boutiques. Given the seasonal climate that Banner Elk presents, there is always the possibility of a pest problem. Luckily, there's help.

At Lake Norman Pest Control, we believe that everyone deserves to have safe and reliable pest control services available to them. For more than 30 years, we've made sure that this is a reality. Our locally-owned business focuses on offering safe, reliable, and effective pest control whether our customer is a homeowner or business owner. Each of our technicians is courteous, highly trained, and ready to answer any questions you may have. To learn more about quality Avery County pest control, please give us a call today.
Residential Pest Control In Banner Elk
At Lake Norman Pest Control, we know that pest problems can happen at any time on your Banner Elk property. And when these issues occur, you shouldn't have to worry about handling them on your own. That's why for more than 30 years we've been devoted to keeping local households free from pests and providing exceptional service to do so. Some of our offerings for homeowners include termite control, seasonal mosquito treatments, real estate inspections, flea removal, and general pest control. We're also proud to offer lawn care to not only keep your property looking beautiful but to also further protect your home from pests that will invade it.
All of the products that we use during the treatment phase of your home are EPA-approved, which means that they are safe for people, pets, and the environment. When you entrust the safety of your home to us, we promise to always go above and beyond in order to meet your needs. For more information on our residential pest control solutions, contact us today.
How To Spot Termite Problems In & Around Your Banner Elk Home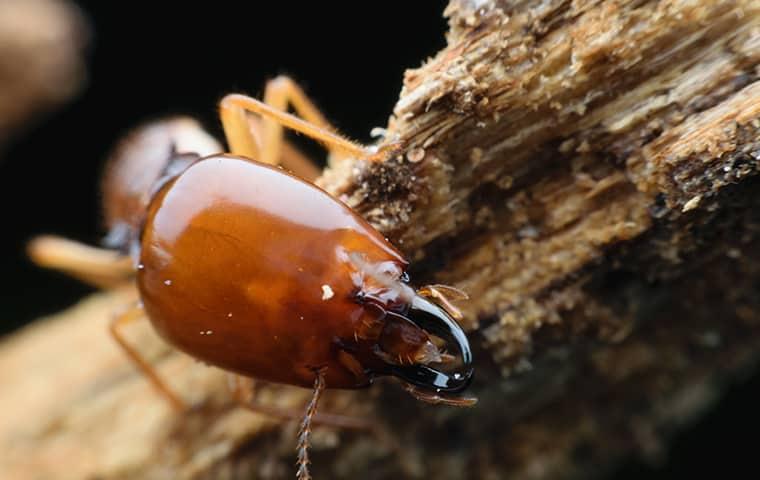 Termite problems have the ability to completely ravage the foundation of your Banner Elk home, which is why their presence needs to be taken seriously. If you notice any of the following signs around your home, you may have a termite issue:
Swollen ceilings
Blistered wood
Buckling floors
Peeling or bubbling wallpaper and paint
A sweet, mildew-like smell
Termite swarmers, which are the winged reproductive members of the colony that leave to start their own elsewhere in your home
Tiny pinholes in wood
Hollow-sounding walls
Windows that can't close properly
When it comes to termites, look no further than Lake Norman Pest Control. Our termite services begin with a free property inspection in order to determine the extent of termite damage in your home or where you might be at risk for a problem. From there, we install the Sentricon® with Always Active™ bait system for ongoing protection from termites. These services are backed by a warranty, so contact us about termite control today.
Ant Prevention Tips Banner Elk Residents Should Know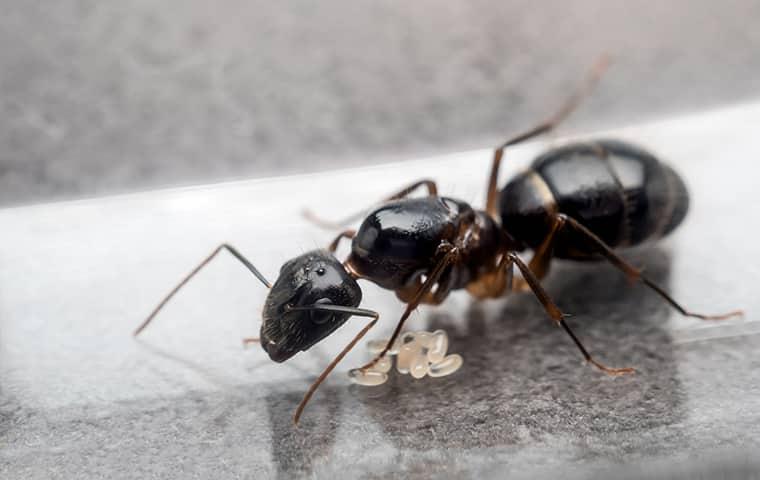 Ants are so easily lured inside Banner Elk homes that keeping them out might seem like an impossible task. However, with a few simple tricks, ants don't need to be an issue. For protection against these pests, try the following tips:
Seal up openings. To start keeping ants out of the home, seal up any gaps around foundations with caulk and fit weatherstripping around loose doors.
Address water problems. Whether inside or outside of the home, leaks and drips need to be taken seriously. Check areas like showerheads, faucets, pipes, and gutters routinely and fix any issues.
Be conscientious about food. Ants will find food anywhere they can, but it's important to start with the obvious leftover dilemma. Always store extra food and pantry items in sealed containers and never leave dirty pots and pans out overnight.
Keep it clean. It's equally important to aim for cleanliness by addressing soap spills, crumb pile-ups, and spills of any sugary substances.
For an extra barrier between ants and your home, look no further than Lake Norman Pest Control. For more information on ant control services, please call us today.
Commercial Pest Control In Banner Elk
Pest problems can be far more than an inconvenience for your Banner Elk business; they can be a blemish on your record and a danger to the community at large. This is why at Lake Norman Pest Control, we are fully committed to ensuring that the businesses in our community have access to high-quality pest control that is within their budgetary requirements. As a locally-owned business, we understand how pests interact with the land around your business and it's our job to address that relationship safely and efficiently.
We put our decades of experience to good use when working with a diverse group of businesses that include office buildings, warehouses, housing associations, schools, and more. Each of the technicians that you'll have the pleasure of working with is highly qualified, friendly, and receives ongoing education. For more information on our commercial pest control offerings and how they can benefit your business, contact us today.