Don't Let Pests In Mooresville Ruin Your Family Gatherings This Holiday Season!
December 15, 2021
The holiday season can be an exciting time to decorate the home, enjoy the company of family and friends, give gifts, and indulge in large meals. Amid all these celebratory happenings, it is easy to overlook how harmful pests might become uninvited guests in your home. Among the most common pests that plague Mooresville homeowners during these winter months include rodents, spiders, cockroaches, stink bugs, and more.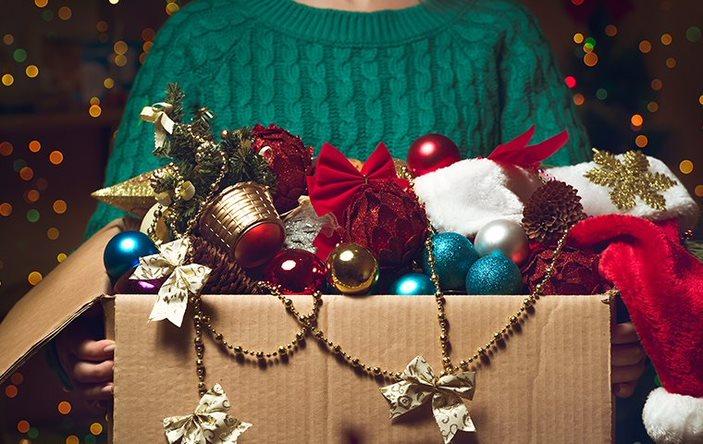 Discovering Pests During The Holidays
Among the most glaring concerns involves bringing a live Christmas tree indoors. A live tree may contain beetles, spiders, ants, and other small critters. Keep in mind that the tree might also have eggs produced by insects.

Poinsettias are a common indoor plant during the holidays that commonly attract flying insects, including flies and gnats. Another similar worry involves bringing firewood indoors that might contain wood-boring insects such as termites or others that live within the bark. Firewood should be used as soon as possible after being brought indoors.

Another issue is bringing boxes of seasonal items into the main area of the home, such as those containing artificial trees, decorations, ornaments, and lights. Often these boxes are stored away in garages, basements, and attics and have become a nesting site for mice or insects.

Are you having guests traveling in from out of town? Travelers are among those that are most likely to encounter bed bugs in hotel rooms and forms of mass transportation such as busses or trains. Bed bugs are parasites that act as hitchhikers that will enter your home and seek out human hosts as they sleep.
Best Practices For Preventing Pests
Some of the tips for preventing pest-related concerns during the holidays include:
Place all leftovers in the refrigerator or durable sealed containers to prevent access and avoid leaving dirty dishes out overnight.
Any trash containers containing food scraps should be equipped with functional lids.
Closely inspect the exterior areas for possible entry points. Apply a durable caulk or sealant to fill any cracks or crevices near the home's foundation and apply weatherstripping where gaps exist around the seals of windows, and install door sweeps where needed.
Before bringing them indoors, always check bags or boxes containing food, gifts, and decorations for any pests.
After the holidays, place all seasonal items in durable pest-proof storage containers and dispose of all bags and boxes made of cardboard and other paper products.
Do I Need Assistance From A Pest Control Professional?
Many property owners make the mistake of being reactional rather than proactive regarding pest control. Examples include failing to address possible entry points for pests, being inconsistent in promptly wiping spills or sweeping crumbs.

Other homeowners will notice a minor problem involving pests and underestimate the potential problem that might develop. Here, a relatively small invasion expands as these pests rapidly reproduce and soon become deeply entrenched within walls, below floors, or other hard-to-reach areas.

Some individuals will choose to take matters into their own hands by purchasing do-it-yourself treatment options sold online or in local home improvement stores. Many of these products, including bait stations, granular formulas, and traps, are promoted using exaggerated claims of effectiveness. Unfortunately, these mass-marketed options usually produce very mediocre results.

The best course of action is to speak with a professional pest control expert that can eradicate any existing pest infestations, identify any property conditions that make the premises susceptible to future invasions, and can provide you with comprehensive year-round treatment options.
Provider Of Pest Control Solutions In Mooresville
The team of trained professionals with Lake Norman Pest Control has been delivering results for customers in the Mooresville region that are struggling with rodents, termites, stinging insects, and many other troublesome pests for many years. We also stand behind the quality of our work with a satisfaction guarantee. Contact our office today to schedule an onsite inspection and estimate.
Previous
Next