Pest Control Services In Mooresville, NC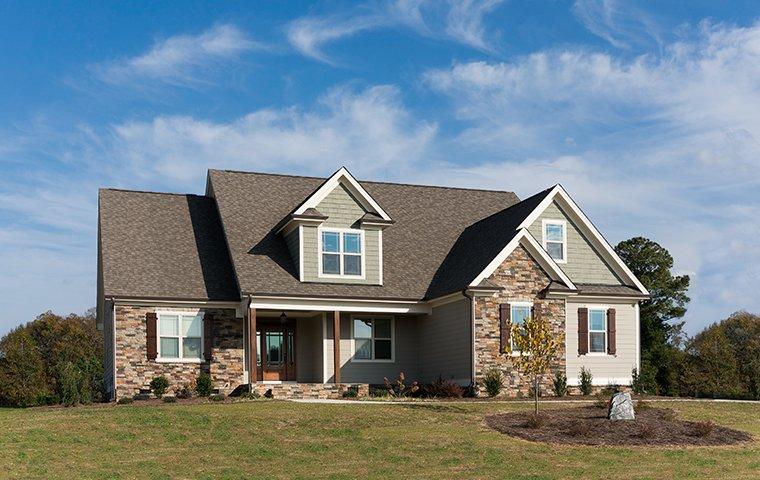 As a Mooresville pest control company and local exterminator experts, we got you covered, with decades of experience we have been treating all types of pests in the local area like mosquitoes, rats, ants, yellow jackets, termites, bed bugs, fleas, etc. Beyond being the best in our field we're proud to offer affordable pest control services and family and pet-friendly solutions. We're a local company serving Mooresville, North Carolina and beyond.
Local Exterminator Company
Our company has been providing local exterminator services since 1959 in the Mooresville area, with decades of experience in pest control products and techniques we're confident we're going to get rid of your unwanted pests for good. We're a family-owned exterminator company and we stand behind our work 100%. Our company is BBB accredited since 1973 so feel secure we're a trustful local pest control company that knows how to deliver results.
Mooresville Pest Control Service Areas
Our local Mooresville Branch is proud to serve the following cities: Cornelius, NC, Huntersville, NC, Kannapolis, NC, Statesville, NC, Concord, NC, Salisbury, NC, Mount Holly, NC, Denver, NC, Newton, NC, Lincolnton, NC, Mint Hill, NC, Gastonia, NC, Hickory, NC, Matthews, NC, and Lexington, NC.
Mosquito Control
Getting rid of mosquitoes is one of our expertise, by using the best chemical products we can treat the outside of your home to be mosquito-free. Our solutions are pet and family-friendly, if you're tired of not being able to enjoy your garden or backyard because mosquitoes keep annoying you give our pest control company a try since we have more than 53 years of getting rid of mosquitoes in backyards, gardens, and inside homes.​​
Termite Control
Termites can be very destructive to your home costing you thousands of dollars in repair costs. If you think you have termites in your home you have got to address this immediately, fortunately, our Mooresville pest control branch can help you by providing a free termite home inspection, yes you heard right, we provide FREE termite Inspections.
Ant Control
Our ant control plan is very effective and also very kid and pet-friendly. Ants should be exterminated rapidly before they make a big colony on your home or backyard. Call today and ask one of our representatives about our effective and low priced ant control plan.
Cockroaches Control
Roaches can be a very bad pest problem. They carry diseases and they multiply very quickly. Some cockroaches only need to be impregnated once and they can have baby roaches for a lifetime. This is why you must act quickly and try to exterminate them from your home. To eliminate them completely you have to eradicate their nest otherwise they will come back again and again.
Insect Control
Wasps and hornets can be very dangerous and their stinging really hurts. Take control of your home if you have a problem with stinging insects. Contact us and ask about our insect control service today!
Mooresville, NC - Pest Control Plans
We have pest control plans specially tailored for the area of Mooresville, NC, our mosquito control plans will get rid of your mosquitoes. The area of Lake Norman and Mooresville, NC have a lot of mosquito population, especially in the summer. Our local residents also suffer from termite infestations, for them, we have our termite treatments with a Sentricon system. The local area also suffers from ant problems: Our ant control solution can get rid of your ant problem today, ants can also be very destructive since their count can be in the thousands.
Serving Mooresville, NC
We are a BBB accredited exterminator company since 1973. For 42 years of continuous accreditation and Angie's list super service award winner in 2012 makes us the company of trust for any of your pest control needs in the Mooresville area. Feel free to call us for any of your pest problems today! Our company is one of the top best reviewed Mooresville pest control companies in the area. With amazing reviews from Google, Facebook, Twitter, and all over the internet. Our reviews speak for themselves.
Exterminator Near Me
Our exterminator company is happy to serve the following counties and cities near you: Mount Mourne, Shepherds, Mazeppa, Torrance, Doolie, Shinnville, Mayhew, Davidson, Bells Crossroads, Harts, Mount Ulla, Coddle Creek, Cornelius, Ostwalt, Smithville, Amity Hill, and Hopewell, NC.
Why Mooresville Residents Need To Take Mosquito Threats Seriously
Mosquitoes are vector pests that can transmit a long list of diseases through their bite. This puts you in danger of contracting a variety of serious health conditions. Some of these vector-borne illnesses include chikungunya, dengue, encephalitis, tularemia, and West Nile virus.
Considering these adverse health reactions, it makes sense why Mooresville residents need to take mosquito threats seriously. The best way to effectively protect yourself from these vector pests is to secure dependable mosquito control and prevention services from the professionals.
Lake Norman Pest Control is your local source for year-round mosquito control services. Our team is here to protect you and your loved ones from mosquito activity so that you can feel safe on your own property. Contact us today to set up your initial inspection.
Here's Why Do-It-Yourself Rodent Control Fails In Mooresville Homes
When it comes to dealing with rodents around your home, there are a variety of D.I.Y. methods out there. While it can be tempting to try them, the truth is that these solutions are not as effective as one may think. There are a variety of reasons for this.
Firstly, rodents gain access to your structure through many different entry points. Even if you take care of one entry point, there are many more around your property that may be hard to get to. A professional pest control company can get to these out-of-reach areas.
Secondly, DIY traps only give you short-lived results. Overall, with DIY rodent solutions, you'll end up spending a lot more money than you would have with professional pest protection. Considering all the reasons why DIY rodent control fails in Mooresville homes, it's a good idea to secure help from the experts. Call Lake Norman Pest Control today for guaranteed rodent control and prevention needs that you can rely on all year long.
All The Ways Fleas Get Into Mooresville Homes
When fleas get inside your home, they can spread around and lead to a large-scale infestation. They seek out remote areas where they can lay eggs, breed, and grow their populations. When it comes to how fleas get into Mooresville homes in the first place, there are a variety of things to consider.
Fleas are external parasites that feed on the blood of mammals and birds. They latch onto their hosts and catch a ride from one place to the next. The best approach to flea control is securing ongoing services from the pest professionals.
Reach out to Lake Norman Pest Control to discuss your flea control and prevention needs. We're here to keep you and your loved ones (and your pets) protected from these parasitic intruders all year long. Give us a call today to learn more.
Four Bizarre Facts You Probably Didn't Know About Wasps In Mooresville
Wasps are common stinging insects that are most active in the warm summer months. They often set up shop in the eaves of your house, along fencing, under tree branches, or even the open ends of a pipe. Here are four bizarre facts you probably didn't know about wasps in Mooresville:
Wasps sting their victims more than once, intensifying the reaction and resulting consequences. Certain species have venomous stingers, such as yellow jackets.
Wasps provide a source of natural pest control in gardens, by chewing up caterpillars and other small insects that they use to feed larvae.
Wasps are distinguishable by their thinner, more elongated shape. They are bigger than most bees but smaller than most hornets.
Wasps are beneficial to gardens as they help along the process of pollination.
To protect yourself from wasps, it's a good idea to secure quality stinging insect control solutions. That's why we're here. Lake Norman Pest Control offers year-round wasps solutions you can count on, guaranteed. Call today to discuss your wasp control needs, and we'll get started.