Pest Control Services In Mooresville, NC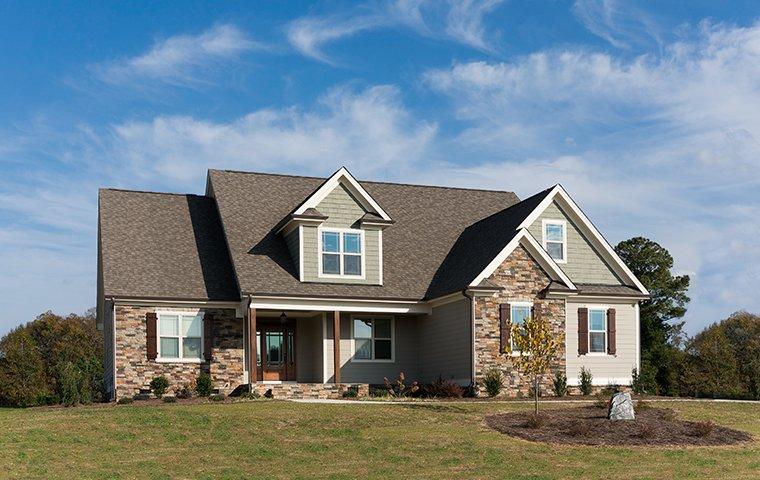 As a Mooresville pest control company and local exterminator experts, we got you covered, with decades of experience we have been treating all types of pests in the local area like mosquitoes, rats, ants, yellow jackets, termites, bed bugs, fleas, etc. Beyond being the best in our field we're proud to offer affordable pest control services and family and pet-friendly solutions. We're a local company serving Mooresville, North Carolina and beyond.
Local Exterminator Company
Our company has been providing local exterminator services since 1959 in the Mooresville area, with decades of experience in pest control products and techniques we're confident we're going to get rid of your unwanted pests for good. We're a family-owned exterminator company and we stand behind our work 100%. Our company is BBB accredited since 1973 so feel secure we're a trustful local pest control company that knows how to deliver results.
Mooresville Pest Control Service Areas
Our local Mooresville Branch is proud to serve the following cities: Cornelius, NC, Huntersville, NC, Kannapolis, NC, Statesville, NC, Concord, NC, Salisbury, NC, Mount Holly, NC, Denver, NC, Newton, NC, Lincolnton, NC, Mint Hill, NC, Gastonia, NC, Hickory, NC, Matthews, NC, and Lexington, NC.
Mosquito Control
Getting rid of mosquitoes is one of our expertise, by using the best chemical products we can treat the outside of your home to be mosquito-free. Our solutions are pet and family-friendly, if you're tired of not being able to enjoy your garden or backyard because mosquitoes keep annoying you give our pest control company a try since we have more than 53 years of getting rid of mosquitoes in backyards, gardens, and inside homes.​​
Termite Control
Termites can be very destructive to your home costing you thousands of dollars in repair costs. If you think you have termites in your home you have got to address this immediately, fortunately, our Mooresville pest control branch can help you by providing a free termite home inspection, yes you heard right, we provide FREE termite Inspections.
Ant Control
Our ant control plan is very effective and also very kid and pet-friendly. Ants should be exterminated rapidly before they make a big colony on your home or backyard. Call today and ask one of our representatives about our effective and low priced ant control plan.
Cockroaches Control
Roaches can be a very bad pest problem. They carry diseases and they multiply very quickly. Some cockroaches only need to be impregnated once and they can have baby roaches for a lifetime. This is why you must act quickly and try to exterminate them from your home. To eliminate them completely you have to eradicate their nest otherwise they will come back again and again.
Insect Control
Wasps and hornets can be very dangerous and their stinging really hurts. Take control of your home if you have a problem with stinging insects. Contact us and ask about our insect control service today!
Mooresville, NC - Pest Control Plans
We have pest control plans specially tailored for the area of Mooresville, NC, our mosquito control plans will get rid of your mosquitoes. The area of Lake Norman and Mooresville, NC have a lot of mosquito population, especially in the summer. Our local residents also suffer from termite infestations, for them, we have our termite treatments with a Sentricon system. The local area also suffers from ant problems: Our ant control solution can get rid of your ant problem today, ants can also be very destructive since their count can be in the thousands.
Serving Mooresville, NC
We are a BBB accredited exterminator company since 1973. For 42 years of continuous accreditation and Angie's list super service award winner in 2012 makes us the company of trust for any of your pest control needs in the Mooresville area. Feel free to call us for any of your pest problems today! Our company is one of the top best reviewed Mooresville pest control companies in the area. With amazing reviews from Google, Facebook, Twitter, and all over the internet. Our reviews speak for themselves.
Exterminator Near Me
Our exterminator company is happy to serve the following counties and cities near you: Mount Mourne, Shepherds, Mazeppa, Torrance, Doolie, Shinnville, Mayhew, Davidson, Bells Crossroads, Harts, Mount Ulla, Coddle Creek, Cornelius, Ostwalt, Smithville, Amity Hill, and Hopewell, NC.