The Benefits Of Year-Round Pest Control For Your Mooresville Home
December 30, 2022
Certain pests exist only in certain climates or environmental conditions. Others, such as bees and wasps, primarily emerge in the spring and die off in the winter. Some types of pests typically live indoors year-round, where the temperature is fairly stable, while others will seek warmth indoors only during the coldest months of the year. Regardless, property owners should remain mindful of the best practices for preventing unwanted pests all year. Are you looking for professional home pest control services? A professional Mooresville pest control company maintains properly trained specialists equipped with the tools for getting the job done.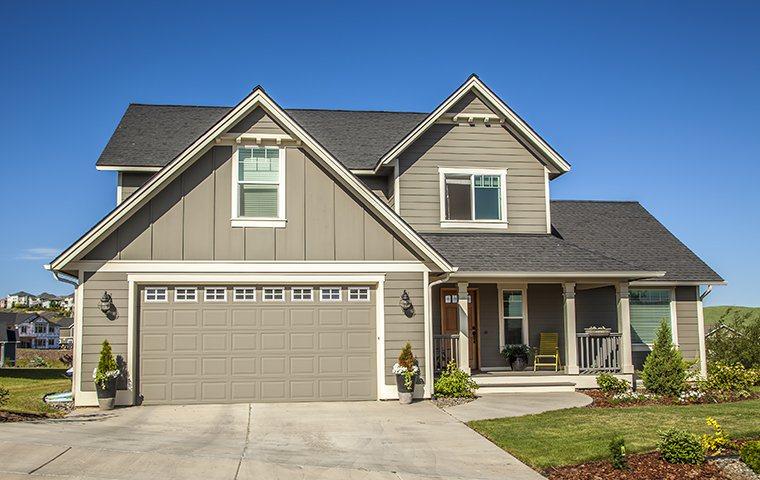 Pests Can Plague Mooresville Homes All Year Long
Some types of pests remain problematic all year long and may require professional indoor or outdoor home pest control services. Some of the most common examples include:
Cockroaches: As very adaptable creatures, many cockroach species, such as the American cockroach, will invade homes when the weather cools.
Boxelder bugs: In the fall, boxelder bugs typically move indoors in large numbers for overwintering.
Bed bugs: As mostly indoor creatures, bed bugs remain problematic year-round inside homes.
Fruit flies: Although the population spikes in late summer and early fall, fruit flies are common year-round household pests.
Fortunately, many of the most common pests that plague homeowners in this region are seasonal. For example, mosquitoes, hornets, and wasps will typically vanish during the colder months.
Pest Infestations Can Lead To Health Risks And Property Damage
Is pest control covered by home insurance? Unfortunately, some of the most destructive types of pests, such as termites and carpenter ants, are excluded from coverage in most property insurance policies.
The Hassles And Risks With Do-It-Yourself Pest Control
What is the best home pest control product? Far too many residents in the Mooresville area each year struggle with mass-marketed do-it-yourself home pest control treatment options. Many of these sprays, traps and baiting systems deliver only short-term results that leave you feeling frustrated. Choosing a licensed pest control company is generally the best option.
How The Professionals Take The Stress Out Of Pest Control
Are you wondering how to control pests in your home? For over 50 years now, the local experts with Lake Norman Pest Control have continued delivering positive outcomes for property owners in the greater Mooresville area struggling with pest-related intrusions.

As a comprehensive, full-service provider, we assist residents dealing with ants, bed bugs, cockroaches, termites, and many other bothersome and potentially dangerous creatures. Our clients appreciate that we demonstrate professionalism, offer affordable and transparent pricing and stand behind the quality of our work with a customer satisfaction guarantee.

Did you know that Lake Norman Pest Control now offers three year-round property protection plans?
Our Basic plan protects the interior and exterior of the home and includes quarterly treatment visits from our trained staff. The Basic option adheres to a 12-step process that targets ants, rodents, spiders, and a host of other critters.

The My Elite plan also protects the interior and exterior areas of the home, as well as decks, patios, and porches. It includes bi-monthly treatment visits that ensure consistent results. The My Elite plan follows an expanded 18-step process that targets the majority of crawling, flying, and stinging pests and allows for adding on termite control services at a discounted price.

The My Elite Plus plan is perfect for the homeowner that is seeking a truly year-round solution without any compromises. The Elite Plus plan uses a robust 25-step process involving nine service visits throughout the year, including seasonal mosquito services, treatment for fleas and ticks, specialized fire ant control, and much more.
For more information, contact our friendly team today. Remember to ask about our "green" pest control options that use environmentally-sound application methods and many of the best natural products in the industry.
Previous
Next