Why do Businesses In Mooresville Struggle to Keep Pests Out?
October 30, 2021
A pest infestation can be one of the worst nightmares for a business owner to experience, and surprisingly enough, they're an all too common occurrence. Commercial properties possess many attractive qualities for pests, intentional or not, and there are a fair amount of preventative measures that companies can't utilize. Keeping your Mooresville business pest-free is crucial, but how is it possible?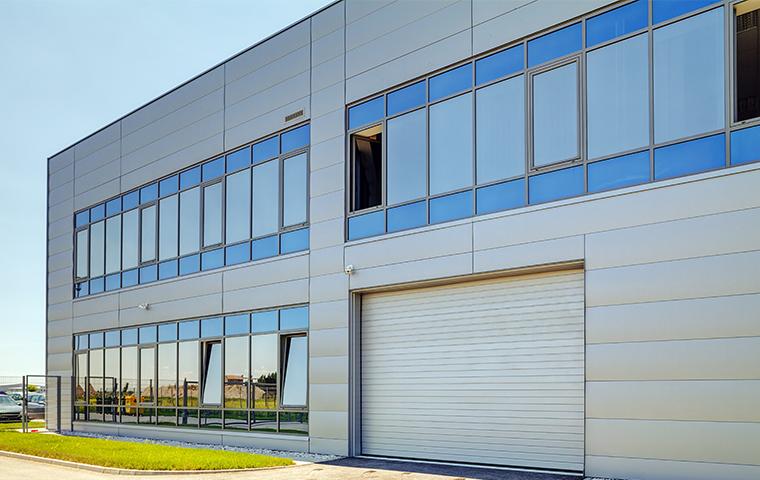 Common Pests That Infest Mooresville Businesses, And The Dangers They Pose
Pests are wily, unpredictable creatures with an intense motivation for survival, and commercial properties are perfect targets for infestations. Though infestations aren't exclusively limited to this list, these are the most common pests that invade Mooresville businesses:
Cockroaches – American, German, brown-banded, and Oriental
Mice – house, deer, and white-footed
Rats – roof and Norway
Ants – odorous house, Argentine, carpenter, and pavement
Crickets – camel, mole, and house
Spiders – wolf, yellow sac, black widow, brown recluse, and cellar
While not all of them are dangerous pests to have around, they do make commercial properties look unsightly, dirty, and unkempt. That's not usually the case when one occurs, especially since pests don't discriminate between clean properties and grime-encrusted hovels. As long as your business has adequate shelter, moisture, and food, pretty much any common interior pest will want a slice of that sweet realty. The problem is, pests aren't just a liability, and they bring a lot of potentially dangerous problems with them.
Undiscovered and untreated rodent, cockroach, ant, and cricket infestations can quickly turn your once-sterile environment into a cesspool for cross-contamination and dangerous pathogens. Rodents can cause severe structural damage, cockroaches, and crickets create moisture problems and cosmetic damage, and certain spiders can be deadly. These problems could lead to customer complaints, bad reviews, lawsuits from sick customers and employees, loss of products, a domino effect of loss of revenue, and eventual shut-down orders from a health inspector.
How Commercial Pest Control From Lake Norman Pest Control Can Help Your Mooresville Business
The temptation to attempt pest extermination on your own is fairly high, especially with all the DIY pest control tips online. Still, the only way you'll get guaranteed results is when you partner with a professional pest control company. Our pest experts at Lake Norman Pest Control don't just guarantee results, either. Our commercial pest control program ensures a variety of perks for your Mooresville business:
Prompt and friendly service
Thorough inspections, both inside and out
Free estimates
Guaranteed prevention for spiders, rodents, cockroaches, ants, and crickets
Plenty of prevention tips that you can implement on your own
Custom-designed pest control specifically tailored to your needs
Flexible scheduling
Additional services between regularly scheduled treatments, as needed
Why Lake Norman Pest Control Is The Best Choice For Your Mooresville Business
Owning a business keeps you busy, and a pest infestation can really feel like a wrench thrown in the cogs of your finely laid plans. You may think you have to shoulder these problems by yourself, but you don't have to wage war on pests all alone. Lake Norman Pest Control is ready to back you up and give your commercial property the protection it needs against pest infestations.
Our company is dedicated to providing extraordinary commercial pest control experiences for all of our customers. We don't want to be a great pest control company; we want to be the best, which is why we guarantee all of our treatments. We care about the safety of our customers and the environment, so we only use the best eco-friendly pest control products available on the market, and we never use unnecessary pesticides. So if you're ready to ease the burden of pest control off of your weary shoulders, give us a call to start discussing your options.
Previous
Next