Professional Pest Control For Blowing Rock, NC Properties
Situated along the Blue Ridge Parkway in the western part of North Carolina, Blowing Rock is a historic village named after the many peaks, forests, and Johns River Gorge. With a population of just over 1,200 people, more and more people have started to realize what a great place it is to live and start a business. With an abundance of nature parks and outdoorsy events for people to participate in, it is only a matter of time before more people begin to settle down. Unfortunately, this will mean that more pests will set up shop in Blowing Rock, too, making it even more important for there to be professional pest control in Watauga County available to this growing village.
Home Pest Control In Blowing Rock, NC
Pests invading your home feels a bit like someone breaking in. They aren't supposed to be there, and you feel violated knowing they have. No matter what type of pest invasion you are dealing with, Lake Norman Pest Control is here to help. With over 30 years of experience in the Lake Norman area, we are your best choice for pest control in Watauga County. Our expert technicians have the skills and tools needed to safely and effectively exterminate any type of pest infestation you may have and will work with you to implement prevention strategies to ensure they do not return. We offer home pest control services with both in-home treatments as well as lawn care, making sure you can enjoy both your home and yard in peace. If pests have broken into your home, don't let them stay there — give us a call today, and we'll help you kick them out for good!
A Step-By-Step Guide To Ant Control For Blowing Rock Property Owners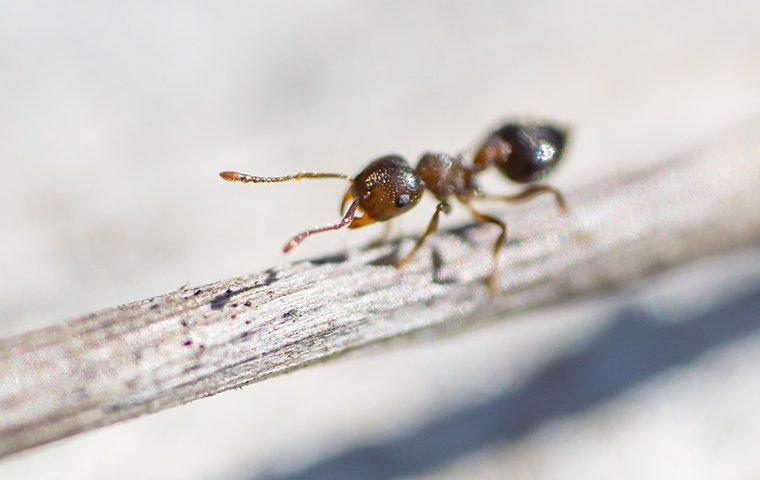 Ant control in your house is just as important as ant control in your yard. Fortunately, here at Lake Norman Pest Control, we cover both scenarios. Ant infestations are a real pain to deal with, and while only a professional can truly exterminate the many different kinds of ants that may have invaded, there are some things you can do to repel them naturally:
For ant control in your house, make sure that there are no holes in the siding or roof, as ants could be entering in that way. Also, make sure window screens are also not torn.
For ant control in your yard, cleaning it up and regularly maintaining it is a great way to keep ants from wanting to hang out there; this includes clearing out organic debris, such as logs, stumps, and leaves.
Organize your pantries in a way that alleviates any clutter and store food in airtight food containers, as ants will search through your cabinets for easily accessible food. Be sure to clean up any messes and spills as soon as possible as well.
Because there are so many different kinds of ants, it can be almost impossible to get rid of them all on your own. If ants have invaded your home or lawn, give us a call!
Getting Your Blowing Rock, North Carolina Home Ready For Termite Season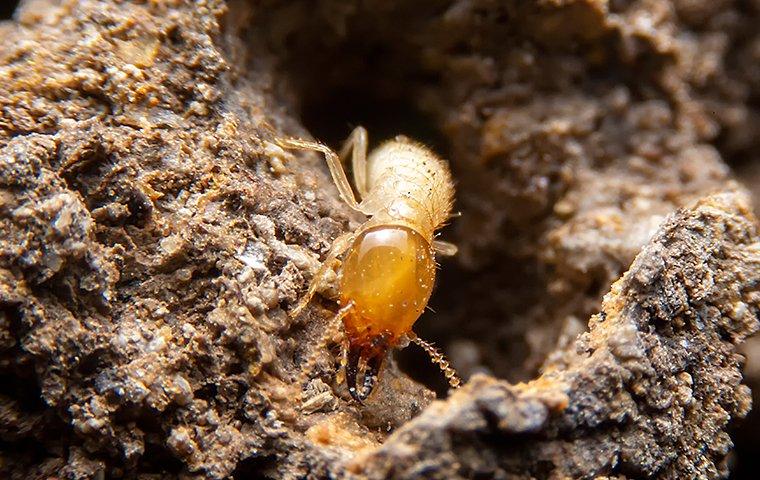 Termites are perhaps some of the worst pests to have invade your house. To make matters worse, most people don't even realize it when they do because termites are silent, and by the time most people know they have an infestation, the damage is severe. If you own a home here in Blowing Rock, NC, booking a professional termite inspection is very important.
In the meantime, below are some ways you can help prevent termites from getting to your home:
Like ants, termites love organic debris, such as logs, stumps, and leaf litter. By regularly clearing these out, you make your place less appealing to them.
Seal up any holes, including cracks in the foundation of your home as well. A professional from Lake Norman Pest Control conducting a termite inspection can help you identify all of the places a termite colony could use to sneak in.
Try not to have anything made of wood attached to your home, as this is another way termites might start chewing through your house. They may start with the porch then graduate to the house.
Despite their tiny size and relative harmlessness to humans, without intervening, termites could completely compromise the structural integrity of your house. Don't let that happen — call us today!
Commercial Pest Control In Blowing Rock, NC
As more businesses began to plant their roots here in Blowing Rock, it becomes a matter of when you get an infestation, not if. And when that happens, Lake Norman Pest Control is there for you. As fellow business owners, we understand the urgency of the situation when pests invade your place of business. Like our residential treatment options, we offer a free quote, and our technicians respond promptly and provide expert, professional commercial pest control service to help get your business back on track. All it takes is one photo of a pest in your establishment posted online for your reputation to take a hit in this day and age. Don't let that happen to you — let us help you avoid a public relations nightmare today!