Professional Pest Control For Connelly Springs, NC Properties
Situated in the western part of the state, Connelly Springs is a small town, home to just under 2,000 people. Small but growing rapidly, this gorgeous town draws people, in part, because of the abundance of outdoor activities and its proximity to the mountains and lakes. As a growing town located near the bigger cities of Hickory and Morganton, Connelly Springs is quickly becoming a hot spot for raising a family and having a business. Unfortunately, the pests sense this, too, and like they always have, they follow the people. Because of the dangers that pests can pose to the health and safety of humans, pest control in Burke County is essential. That's why here at Lake Norman Pest Control, we are committed to providing excellent service for both residential and commercial infestations.
Home Pest Control In Connelly Springs, NC
Finding that pests have invaded your home is already a frustrating and somewhat embarrassing experience. To find that they may have done damage to your home or destroyed important and precious material items is horrifying, and to know that some of them could be passing on harmful diseases to you, your family, and your pets is even worse. Here at Lake Norman Pest Control, we offer free inspections and prompt, professional home pest control treatment with top-quality chemical formulas not available to the general public. With over 30 years of experience, our expert technicians have the skills and tools needed to safely and effectively exterminate any pest infestation you might have, and they will work with you to implement prevention strategies to ensure they do not return. Don't let pests harm you or your home; give us a call today!
The Trick To Spotting Signs Of Termites On Your Connelly Springs Property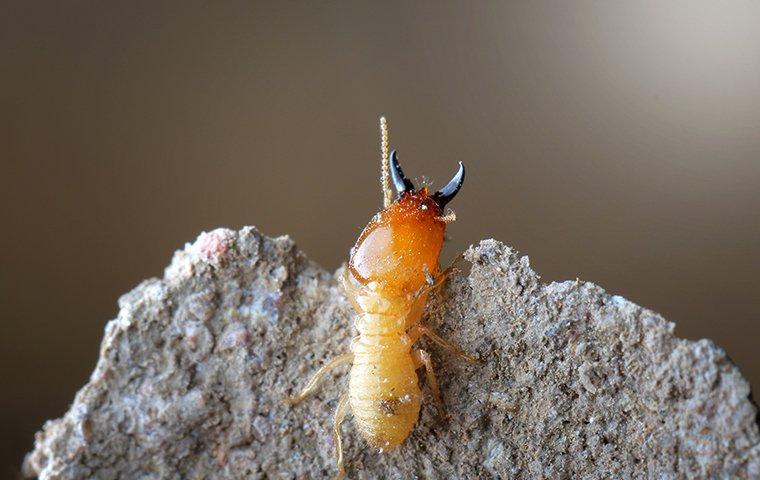 Termites are silent insects known for wreaking havoc. Because they are so difficult to spot, a professional termite inspection by a professional at Lake Norman Pest Control is the best way to determine if you have a problem, but there are some things you can watch out for:
Creaky floorboards: If you've noticed your floorboards are excessively squeaky, it may be time to start looking for other signs of termites.
Serpentine galleries: One of the trademark signs of termites is serpentine galleries or maze-like patterns carved into wood. These galleries are created as termites chew their way through wooden boards.
Termite swarms: Seeing a swarm of termites is a sign you have an infestation. At this point, if you see swarmers, it means your infestation is severe, and it is time to call for a professional termite inspection as soon as possible.
At Lake Norman Pest Control, our technicians have the trained eyes needed to spot termites long before they can cause irreversible damage. Don't wait until termites have compromised the structural integrity of your home; call us today and get started on our effective termite control services.
Four Common Ants Found In Connelly Springs, North Carolina Homes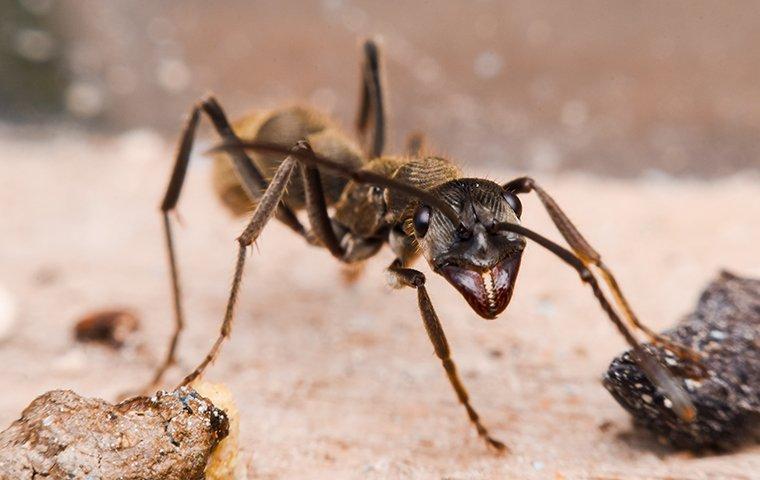 Ant control in your yard is just as important as ant control in your home because there are many different kinds of ants, and they all have different preferences for how they want to be a nuisance.
Below are four common types of ants you'll find in Connelly Springs:
Acrobat ant: A great reason for ant control in your home, these tiny black ants will invade your home searching for easily accessible food, particularly sweet foods.
Argentine ant: Without proper ant control in your yard, Argentine ants can quickly take over, as their colonies are massive, and they build extensive mounds with complex tunnel systems.
Little black ants: Like their name, these ants are little and black. They are slow-moving and forage in groups. They are among the most common ants you find scrambling around in your pantries, searching for food and crumbs, and feeding on spills.
Pavement ants: If left unchecked, these little insects will take over your driveways and walkways, building obnoxious anthills and disrupting where you walk and drive and where your kids play.
Because there are so many different kinds of ants, and because they all need unique treatments to exterminate them, give the pros at Lake Norman Pest Control for quick, effective treatment.
Commercial Pest Control In Connelly Springs, NC
Whether you're a new business in Connelly Springs or have been here for many years, you know the most important thing is your reputation and the relationship you have with your loyal customers. If pests are found in your establishment, that image you have worked so hard to curate and manage can be destroyed instantly. We don't want that to happen to you. Similar to our residential treatments, we offer a free inspection and then customize our commercial pest control treatment plan to fit your specific situation. We don't consider our job finished until every pest is exterminated, and we have helped put in place a plan to ensure they do not return. As fellow business owners, we understand the urgency required in a situation like this. For prompt and expert commercial pest control in Burke County, give Lake Norman Pest Control a call.