Professional Pest Control For Dallas, NC Properties
While we might not be "The Dallas," most people here will tell you that this small North Carolina town called Dallas has more heart than the size of Texas. As the area continues to grow, the community maintains a close-knit feel.
But like the other Dallas, we experience pest problems that require expert knowledge and assistance to protect residential and commercial properties.
You can rely on Lake Norman Pest Control for the Gaston County pest control you need for your Dallas home or business. Our team provides customized solutions for pests and other concerns on your property!
Home Pest Control In Dallas, NC
Whether pests are a problem in your yard or inside your home, you want to eliminate them as quickly as possible to keep you and your family safe and healthy in a pest-free environment. The best way to eliminate pests the first time is by working with trusted local pest control experts for the residential pest control services you need.
At Lake Norman Pest Control, we offer several plans our customers can choose from, including The Basic Service Plan, My Elite Service Plan, My Elite Plus Service Plan, the Green Pest Control Service Plan, and the Monthly Pest Control Service Plan.
Our plans cover the area's most common home-invading pests with year-round protection. We always begin with a property inspection to identify all the present pest pressures.
We also offer specialty services for termites, mosquitoes, bed bugs, rodents, fleas, ants, hornets, wasps, lawn care, insulation, dock, Christmas light installation, and real estate inspections.
No matter your pest concerns, we have a plan that will work for you, meeting your needs and budget. Give us a call at Lake Norman Pest Control to learn more about each of our service plans and which one is best for you!
Do-It-Yourself Or Professional Lawn Care; Which Is Better For Your Dallas Lawn?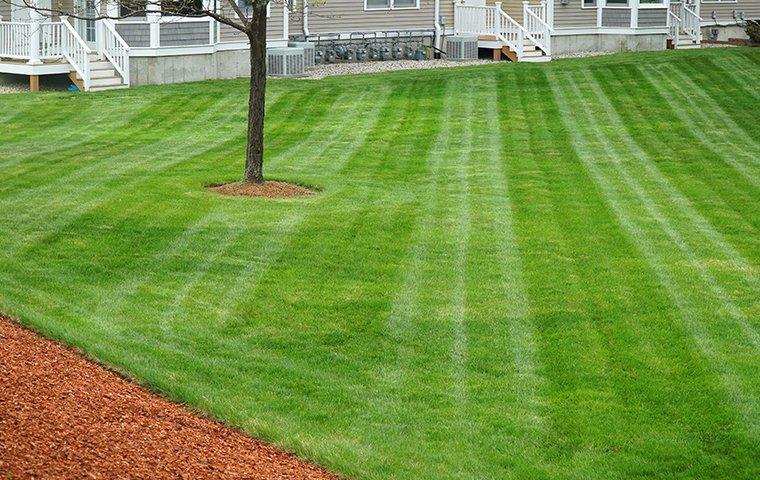 While you can mow your lawn, pull weeds, and apply fertilizers and other products, this may not be enough to keep your yard looking the way you want. You will spend more time and money to get a picture-perfect lawn than necessary. Instead of trying DIY lawn care, you can work with professionals for lawn care services that give you the results you are looking for without the stress and cost of doing it yourself.
At Lake Norman Pest Control, we provide services that include aeration and overseeding, pH balancing, Bermuda reduction, fungicide treatments, pest elimination, lawn and turf dyeing, herbicidal edging, and more!
No two lawns are alike, so we provide three customizable plans, including:
The Basic Turf: Starts at $30/ month; this plan includes four service visits a year that offer broadleaf weed treatment, pre-emergent treatment, and fertilization.
2nd-Level Turf: Starts at $50/ month; this plan includes everything The Basic Turf plan does with additional treatments for weed and fertilization, weed removal before aeration and overseeding, and an aeration booster and follow-up.
The Elite Lawn & Turf: Starts at $85/ month; this plan includes ten service visits per year, covering a range of treatments to keep your lawn looking exactly how you want it all year-round.
Call us at Lake Norman Pest Control to learn more about our lawn care offerings. We are ready to answer any questions you might have and help you get started with the treatments your lawn needs!
What Dallas Property Owners Ought To Know About Cockroach Dangers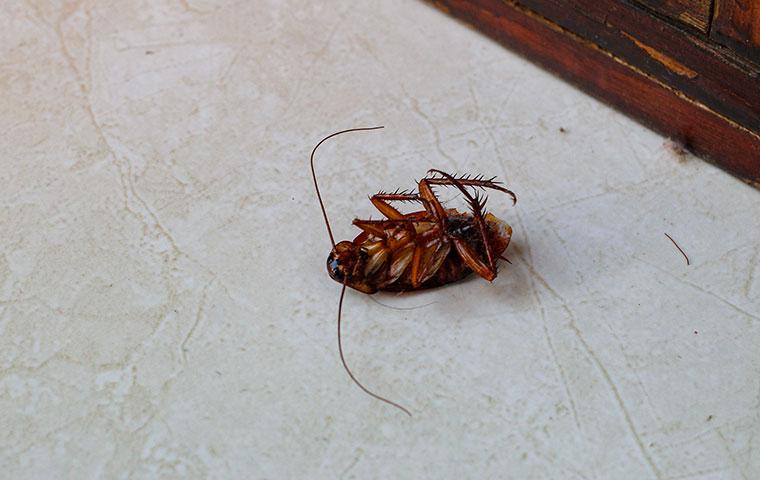 You might be surprised to learn that cockroaches are a common home-invading pest, and because they are scavengers, any home can attract them if the conditions are right.
When cockroaches infest, they can cause many health concerns, including spreading disease, contamination of food and surfaces, affecting allergies, and more.
What makes cockroaches worse is how challenging they are to get rid of once they infest because they are resistant to conventional products. With the assistance of professionals, you can get the expert treatments and methods you need to eliminate an active cockroach infestation and prevent future ones.
Don't try to handle a cockroach infestation on your own; contact Lake Norman Pest Control today!
Commercial Pest Control In Dallas, NC
Pests on your commercial property can negatively impact your business, from putting employees and customers at risk of health concerns to damaging products and property and ruining reputations.
For quality commercial pest control services, work with Lake Norman Pest Control. Our service plan is customizable to meet your needs, covering pests including ants, cockroaches, crickets, mice, rats, and spiders.
Depending on your needs, we will return on a bi-monthly, monthly, or quarterly treatment schedule at your convenience. With our satisfaction guarantee, we will return between regular services at no extra cost if pests are still present.
Contact our Lake Norman Pest Control experts for all your commercial pest control needs.