Quality Pest Management Services In Ferguson, NC
The community of Ferguson, NC is a great place to call home. We're located in the middle of the Blue Ridge Mountains, offering all the beauty that North Carolina High Country is known for. However, pest activity is also a reality here in Ferguson, and that is a nightmare that is far from beautiful. When pests get inside our homes and businesses, they wreak havoc in every possible way, and they pose many threats for your property and everyone inside of it. That's why getting professional pest protection is the best way to go.

Lake Norman Pest Control provides complete pest control and lawn management solutions to homes and businesses throughout Wilkes County and the surrounding areas. For over 50 years, we've been one of North Carolina's premier pest control companies, and we're proud to offer customized treatment to meet client needs. Our service plans provide quality pest solutions at affordable prices, and we offer discounts on regular service agreements. Call today to get started.
Home Pest Control In Ferguson, NC
Our residential pest control solutions bring local homeowners year-round coverage from household infestation. We provide efficient extermination and elimination services, as well as real-estate inspections, TAP insulation services, dock services, and Christmas light installation. Not only that, but we offer a large selection of yard maintenance services. Some of our lawn care solutions include fertilization, lime application, pre-emergent, weed control, herbicidal edging, aeration, overseeding, fungicide, and lawn/turf dying.
With over 50 years of experience in the complete detection, extermination, and prevention of pest infestation, the Lake Norman Pest Control team has the knowledge and expertise to get the job done, guaranteed. Our safe, effective extermination services are affordable and 100% reliable. Reach out to us today to discuss your residential pest control needs, and we'll set up your initial inspection right away.
How Ferguson Homeowners Can Protect Themselves From Termites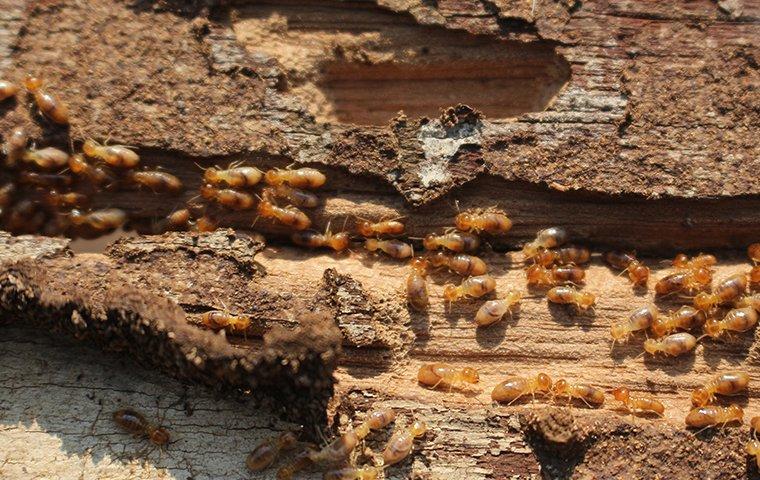 To make your Ferguson home less attractive to termites, there are several things to pay attention to.
Starting from the outside of the house, make sure there's a considerable distance between your home and any soil or wood surrounding it. Termites can easily burrow through their self-made tunnels to travel to a cozier destination inside your house.
Monitor your foundation and house exterior for any signs of termite damage. Strengthen your weather stripping and replace the mortar around the doors and windows. You'll also want to make sure your roof shingles, soffits, fascias, and box ends are all in good shape.
Also, make sure gutters and spouts are functioning correctly, as you want to keep as much moisture away from the house as much as possible. Termites need moisture to survive, so fix excess moisture problems right away.
The smartest and most efficient way to deal with a termite infestation is to call in professionals. Lake Norman Pest Control has your back.
The Trick To Keeping Spiders Out Of Your Ferguson Home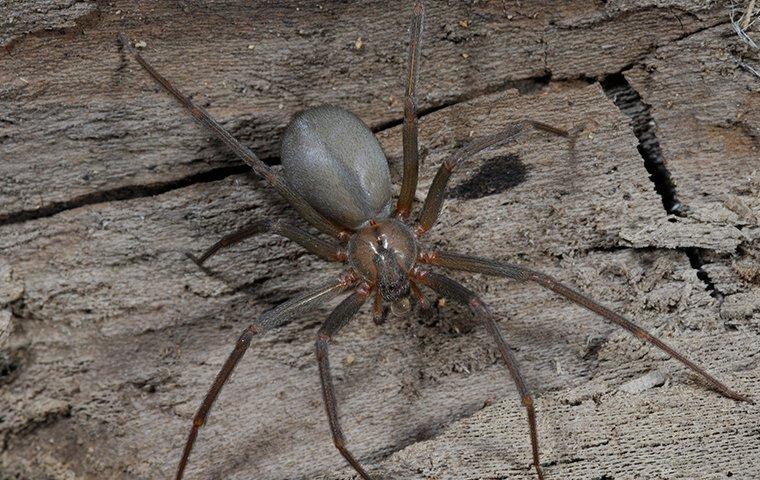 No one wants to face a spider infestation, and that's why it's important to be aware of certain spider control methods.
There are a number of techniques you can put in place to prevent spiders and the household insects they feed on from entering your home.
Try some of these tips to keep spiders out of your Ferguson home:
Cover vents with mesh insect screens.

Eliminate cardboard boxes, store food and belongings in tightly sealed, plastic containers.

Keep debris, plants, trash, and mulch from touching your home.

Reduce food sources and be vigilant about cleanliness and clearing away clutter.

Repair your foundation and install weather stripping around the perimeter of your home.

Replace any broken or torn window or door screens.

Replace chipping windows and door frames.

Seal off and block door and crawlspace openings.

Store firewood outdoors away from the house; eliminate damp or rotting wood.
The most effective way to get rid of spiders around your home is to contact the professionals at Lake Norman Pest Control. Our team of fully licensed and certified pest control experts is here to help.
We offer a full range of residential and commercial pest control services, and we're ready to address all your spider control needs. Call today.
Commercial Pest Control In Ferguson, NC
Here at Lake Norman Pest Control, we provide complete commercial pest solutions to a variety of businesses, including HOA and property management, nursing homes, offices, industrial complexes, restaurants, and many others. All of our pest solutions are custom-designed to meet your needs, and all of our treatments are EPA approved and completely safe for you and everyone in your business.
Our team provides regular treatments for ants, spiders, crickets, roaches, and rodents, and our follow-ups are scheduled on a bi-monthly, monthly, or quarterly basis to meet your needs. Scheduling appointments at your convenience is our primary goal, and we offer a satisfaction guarantee for all our services. Get in touch with us to learn more.