Professional Pest Control For Fleetwood, NC Properties
Located along Railroad Grade road, between Deep Gap and West Jefferson, you'll find the small town of Fleetwood, North Carolina. As this town is known for its seclusion and boasts beautiful nature scenes, it's the perfect location for those looking to get away from 'it all.'
Hiking, mountains, and other outdoor activities are how residents and visitors get to spend their time outdoors. As a resident of Fleetwood, this great outdoor experience is experienced every day– in a good way and in a 'less than good' way.
The good part is that residents of Fleetwood can look out into their backyards and submerge in the beauties of nature. The downside to being surrounded by nature is that the great outdoors often try to make their way indoors, inside your home, namely wildlife and insects.
Being one with nature doesn't mean sharing your living space or food. Luckily, our Lake Norman Pest Control team has over 50 years of experience in the pest control industry and knows a great deal about getting rid of pests from in and around your home or business. They also have the skills and training to prevent nuisance and destructive pests from coming back effectively.
As your long-time Ashe county pest control experts, we're the team you can trust, and we take great pride in being respected as one of the state's leading pest control providers, and we wear it as a badge of honor. To protect your Fleetwood home or business, give Lake Norman Pest Control a call to learn more about our residential and commercial pest control services.
Home Pest Control In Fleetwood, NC
Because nature surrounds Fleetwood, pests entering residents' homes isn't a new phenomenon. Here at Lake Norman Pest Control, we have many available pest control options, and we make the decision process extremely simple. We have been serving Fleetwood and the surrounding areas for more than 50 years, but we also offer a level of pest control service you won't experience with any other company.
Why choose Lake Norman Pest Control? We offer:
Numerous treatment options
Free estimates
Discount regular service agreements
EPA approved pest control treatments
Affordable services
Lawn control services
Over the years, our quality pest control services speak for themselves, making us trusted and well-known around the community. We could tell you how our services have helped numerous Fleetwood homeowners, but we believe the proof is in the pudding. Give our team of expert technicians a call today to schedule your residential services with us. Let us show and prove why we're the best pest control company for you.
Treating Your Fleetwood Lawn Now To Prevent Weeds Later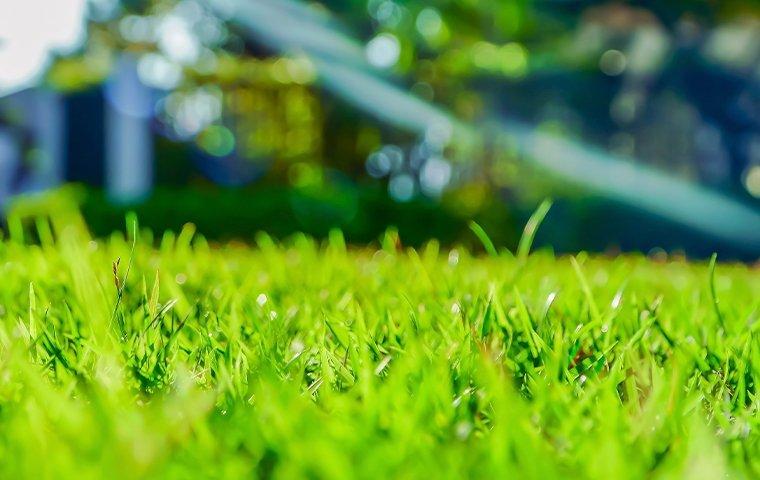 If you have a green thumb, you know how frustrating weeds in your yard can be. It seems as though the moment you get your flowers and grass growing beautifully, weeds tend to show up and ruin all the work you put in to produce a healthy lawn.
If this sounds like you, you're not alone; at Lake Norman Pest Control, we offer pest control and lawn care services. If you think about it, both forms of treatment go hand-in-hand. If your lawn is adequately treated and cared for, you will reduce the likelihood of pests entering your home.
Our service plan entails:
Seven-step treatment plan offering pest elimination, fertilization, lime application, pre-emergents, weed control, ornamental bed pre-emergent weed control, and herbicidal edging.
Bi-monthly treatment schedule.
FREE, no-obligation lawn evaluation.
Annual soil sampling to test pH levels, nitrogen levels, and more from our expert lawn care specialist.
Look no further than Lake Norman Pest Control if you're looking for lawn care in Fleetwood. The same level of care we implement with our pest control service never wavers with lawn care services. Give us a call to get your lawn care services started.
Why Spiders Enter Fleetwood Homes & How To Keep Them Out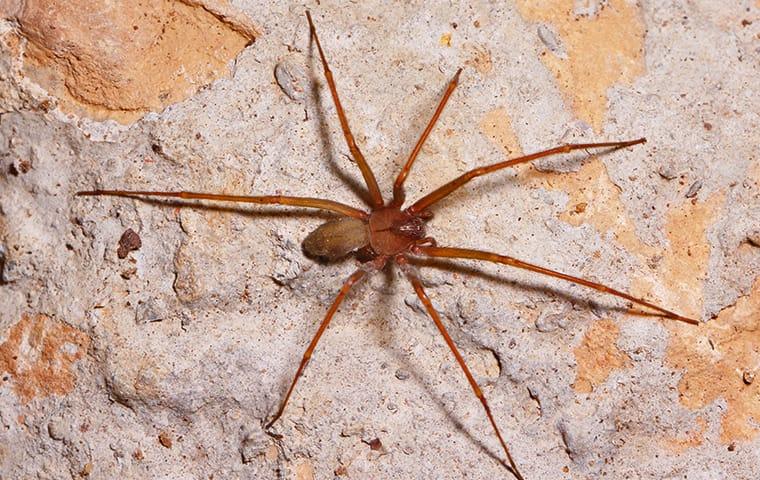 When it comes to finding spiders in your home, you can count on them for two reasons: your home provides a source of water and food.
Maybe you have a leaking spigot outside that you've consistently put off getting fixed or replacing. If you're noticing spiders or even an increase in pests in your home, that's why. Spiders have moisture needs, but so do other pests.
Then again, let's say you never get that spigot fixed, and you notice an influx of roaches, ants, and mosquitoes. Those pests are not only attracted to water, but they're also viable food sources for spiders. If any of these pests gain access inside your Fleetwood home, you can be sure that spiders will go wherever their food sources go, including inside your home.
To keep spiders out of your home, you need to implement the following preventive measures:
Properly seal any cracks, crevices, or small openings that spiders can gain access to inside your home.
Remove vegetation and bushes a safe distance away from the exterior of your home.
De-web your home.
Clean your house regularly, keep it free of food debris, and attract other insects that attract spiders.
These prevention tips will go a long way in keeping spiders out of your home. Of course, call Lake Norman Pest Control for all your pest control needs.
Commercial Pest Control In Fleetwood, NC
At Lake Norman Pest Control, we've made it our business to protect your business from invasive and destructive pests. We also believe that once you hire us to safeguard your business, the success of your business is dependent on how well we do our jobs, and that's a responsibility we don't take lightly.
Pests like cockroaches can threaten the health of your employees and customers. At the same time, termites can destroy the structural safety of your building by continuously eating the wood that is keeping your building from collapsing. Simply put, pests are bad for business.
With our services, from the initial inspection to the treatment and follow-up services, protecting your business is our top priority. Don't delay; call us today to schedule your inspection or learn more about how our commercial pest control services can benefit your business.