Regardless of the weather, mosquitoes are always present whenever they've found the environment they are looking for - damp and dirty. Nobody wants to have mosquitoes around as they can be deadly, even with their small size. Their bite can lead to several diseases such as Zika virus, dengue fever, chikungunya, malaria, and encephalitis. Mosquitoes can cause threats to you and your family and might as well make your living inconvenient. Getting rid of them as soon as possible is the best solution you can do. If you want to get rid of them without asking any professional help, check out these natural remedies which you can easily follow to get rid of them for good.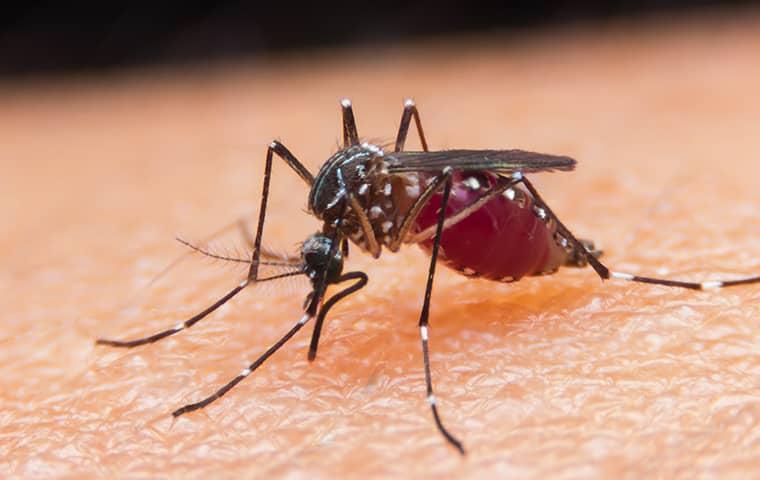 Household Items
There are things inside your house which can help you get rid of mosquitoes. One of which is dry ice. The item contains carbon monoxide which attracts mosquitoes, and this is the reason why the pest is attracted to humans as well. To make use of dry ice in getting rid of mosquitoes, put the ice inside a container to lure the pest. Once they are in, quickly cover the container with a cloth to prevent them from escaping. Keeping them trapped will eventually kill them. The process might need too much time, but the result will not disappoint you.
Another household item to use is coffee grounds. People might love the smell of coffee, but mosquitoes are not a fan of it. If you have coffee grounds at home, you can use it to get rid of the pest and its eggs. Sprinkle the coffee on areas where stagnant water is present. Doing this, the mosquito eggs will quickly appear on the surface which will help in killing them due to lack of oxygen. With coffee grounds, mosquitoes will be prevented from increasing their population.
Garlic is another household item which you can use for mosquito elimination. Its extract can be used as a spray repellent by boiling cloves of garlic with water for seven minutes. Once you have the extract, you only have to place it in a bottle and spray it all over the house or room to stop those mosquitoes from pestering your property.
These are some household items which you can take advantage whenever you see mosquitoes around you. Without spending too much, you can already repel pests successfully.
Essential Oils
Essential oils are not only used for health purposes, but also serve as a way for repelling insects like mosquitoes. Coconut oil and Indian lilac oil are some of the essential oils which you combine. Indian lilac is known as a mosquito repellent which can also be used as a pesticide. The mixture of the two creates a pungent smell which will keep off the mosquitoes for some hours.
Another essential oil to consider is citronella. This is one of the most effective oils you can use for getting rid of mosquitoes. The oil can be used in different ways. You can use citronella oil as a spray for your room or home. Another way is to use it on your body if you want to deter mosquitoes from biting you. Also, adding the oil on your candle and putting light on it can be a way for those pests to stop pestering your property.
Eucalyptus and lemon oil mixture is another essential oil you can make which will help in eliminating mosquitoes for good. The combination is known to be a natural repellent as it contains insect repellent and antiseptic properties which drive away the pest. You can also use the mixture on your body by adding coconut oil to protect you from any mosquito bite.
Peppermint oil is also a good essential oil for combatting mosquitoes in your area. This is effective in repelling mosquitoes by simply spraying it around the area or onto your body; those insects will stop sucking on your blood yet will give you a minty smell.
Lavender and neem oils are another combination which you shouldn't miss. Neem never fails to do its work as it can indeed repel mosquitoes effectively. It is more powerful than chemical coils for made for mosquitoes. The Neem is also anti-bacterial and anti-fungal which is good for the body. It is anti-viral as well. Combining it with lavender oil will make it safer to apply on your body to avoid the pest from feasting onto your skin.
These essential oils are not only good for the body, but it can also be a solution for your pest problems. If you have these at home, make use of it more than it's sole purpose.
House Cleaning
If you don't want to resort only on essential oils or household items, cleaning the house is another method you can do to get rid of mosquitoes. A clean house will not attract pests since they hate it. One way to get rid of mosquitoes is by removing standing waters in your property. Damp areas like gutters, drainages, swimming pools, and more can attract not only mosquitoes, but cockroaches, rodents, and more might also infest your property. Also, standing waters can be a place for the pest to breed which can lead to the increase of their population.
Don't forget to mow your yards as the bushes and grass can serve as a hiding place for mosquitoes. They will always hide in dark places, and your backyard may have the environment they are looking for. Always see to it that the grasses and bushes are trimmed to drive away those mosquitoes. Also, don't make piles of clothes in your rooms or any item because the spaces in between those piles will serve as a nesting place for them. If you don't want those mosquitoes to live inside your property for good, keep your things organized. Regularly cleaning your house can already help you eliminate pests, insects, and bugs including mosquitoes.
Plants
Plants are not only good for the eyes and the environment, but these are also effective in getting rid of mosquitoes on any property. Marigold is one of the most effective mosquito repellent plants you can have in your backyard or garden. The flower is easy to grow the smell yet can deter the pest successfully. You can plant this on pots and put on your patios or windows to stop pest infestation. It does not only repel one pest, but it can get rid of several which is good for your property.
Catnip is another plant which you can depend on when it comes to eliminating mosquitoes. This plant is undemanding since it can grow wherever it wants and doesn't need too much maintenance. Catnip is more effective than those insect repellants with DEET chemical. On the other hand, if you want a woody scent to eliminate mosquitoes, Rosemary should be planted in your garden. This plant is one of the recommended plants for mosquito repelling due to its woody odor that pests hate. It is perfect for places with hot weathers, and it can grow even on containers. Rosemary can also be used for cooking and gives a great smell.
These are some plants which you can have in your garden if your mosquito problems are uncontrollable. Before planting these on your garden, it is best to seek some guidance from a professional to make the plants alive for a longer time. If these natural ways are not yet effective in dealing with your mosquito problems, make sure to immediately call your exterminator to prevent those pests from getting out of hand.
Professional Pest Control Company
Seeking the help of a professional exterminator is the best thing you can do to fix your issue on mosquitoes. If a mosquito expert in Mooresville, NC is what you need, Lake Norman Pest Control is the one you need. As a pest control company, Lake Norman Pest Control has a wide range of experience in dealing with pests, insects, and bugs. Even mosquitoes are no match for them since they have appropriate treatments made for each type of pest. Whether you have mosquitoes, ants, cockroaches, fleas, bed bugs, and more in your house, rest assured that all are taken care of using the right solution.
The company knows the dangers mosquitoes bring that's why they are always ready to provide exceptional services which are guaranteed to eliminate pests successfully. Using proper and effective methods, mosquitoes will be out once and for all. Not only that, the eggs will be eradicated to prevent them from growing in numbers which can worsen the infestation over time.
From inspection down to treatments, everything is done by highly trained, certified, and expert exterminators who are well-rounded in handling pest problems. They know what is best for you and make sure that all are performed professionally and safely to keep you in good hands. Whenever you see mosquitoes flying in and out of your property, don't wait for them to increase in numbers and cause illnesses. Immediately take action by calling Lake Norman Pest Control, your local exterminator in town.
If you need a reliable and professional exterminator in Mooresville, NC or near you, call Lake Norman Pest Control at (704) 663-6440, and they will quickly come to your to heed your needs.