If there's one area in your house where pests are usually hanging around, that would be the kitchen. The place is a paradise for pests because it is where they can find several food sources and even an environment they need for living. But, not all kinds of pests are found in the kitchen. There are some top pests which you should be mindful when your kitchen is the matter as they will visit the place without rest.
Flies, rats, mice, ants, and cockroaches are the top pests you will find in your kitchen. These pesky pests will crawl and fly back and forth in your area to look for food and for them to increase their population. They will find a place to breed, and it will be harder for you to get rid of them afterward.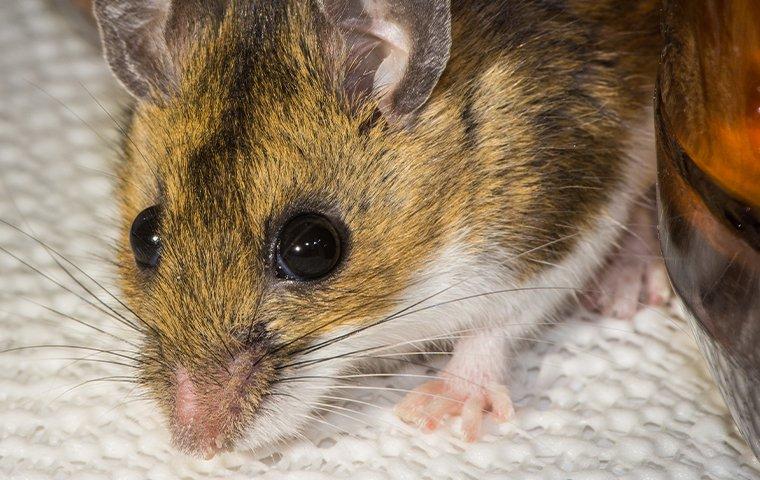 Having pests in your kitchen can cause inconveniences, especially when you are preparing and eating your meals. Letting them roam around freely in the area can lead to food contamination which can give you and your family illnesses.
If you don't want the presence of top kitchen pests, you can let a pest professional in Mooresville, NC handle them. However, if you want to solve the problem on your own, there are natural ways you can do and trust which will help you get rid of those pests once and for all. Let's find out now!
Flies
Flies are one of the top pests you will see in your kitchen, and they can be very annoying. They can land on the food they find on the table which they will contaminate. Flies are disease bearers, and once they've made contact with your food, the viruses can easily get inside your body.
Before those flies begin an infestation, better get rid of them as quickly as possible. Fruit flies are one of the common types of fly you will find in your kitchen. The pest is easily attracted to fruits, especially the ripe ones. Fruit flies can easily find fruits because they can sense the yeast created by fruits even if they are far away. When they've found their food, they will immediately fly to the target and feed on it. If you want to prevent fruit flies, better store ripe fruits inside the refrigerator which is hard for them to penetrate.
Eliminating flies is never easy due to their small size. If you want to get rid of the pest for good, you can use an electric fly killer which can quickly kill the pest. Once flies make contact with the electric fly killer, they will immediately fall to the ground and die. Another one is to remove what attracts flies, as it can be a reason why the pest keeps on coming back in your kitchen. If you don't do pest control for flies, expect that they will swarm your kitchen every day.
Cockroaches
Another pest in the top list which keeps on bothering kitchens is the cockroach. This pest does not only make a scene in your place, but it can be a cause of fears and anxieties. If you don't remove cockroaches, you can suffer from their infestation and diseases they bring. They will appear on your kitchen every day and will crawl out of their hiding places which will scare you or might give you a mini heart attack. One way to eliminate cockroaches in your kitchen is by using Diatomaceous Earth. DE is known to an effective treatment to cockroaches and other pests. You only have to sprinkle the powder all over the kitchen floor and let it stay for three days. Once cockroaches make contact with DE, they will eventually die of thirst and won't be able to infest anymore.
Another way of eliminating cockroaches is by creating baits. You can use boric acid, sugar, and flour as your trap. Combine the three ingredients and place it on areas where roaches are around like kitchen drawers, cabinets, stove, and refrigerator. Once you place the baits, the pest will be lured and will die as boric acid is toxic. That's why you should be careful when making the mixture to prevent any danger.
Cockroaches are pests which you don't want to have in your kitchen as they can cause food contamination which may lead to illnesses. If you don't make a move, your kitchen will be filled with pests like cockroaches, and you will never experience your kitchen the same again.
Rodents
Aside from cockroaches and flies, rodents are also part of the top kitchen list of pests. If you see rodents, rats, or mice around, it means that they can find what they need in your kitchen and they don't have a plan of leaving. Rodents are typical kitchen visitors, and having them around means that your health is at risk because they will never stop coming in the place. They will look for food sources which will help them survive.
Apart from food, they come to the kitchen because they can find a damp and warm environment they need for shelter. If your kitchen has these, don't be surprised to see several rodents running and munching around the area. One way to eliminate rodents is by poisoning them. The pest cannot release the toxins they ingest; that's why when they intake poison, they will die eventually. If you buy some rodent poisons, make sure to place it on areas they usually hide or hang out, but be careful when using this solution as it can be dangerous to you and your family.
Ants
Ants will always be one of the top pests you can find wherever you go in your house, and your kitchen will never be exempted. Ants are small pesky pests which will crawl in and out of your kitchen to look for food. They can access your place because they can easily enter any hole, crack, or gap. If you want to eliminate the pest, make sure to seal all entry points to stop them from entering more. Also, you can use some household items like cinnamon and lemon as they hate the smell. Once they sense the odor, they will immediately crawl back or look for another route.
Also, ants can easily find the food sources in your kitchen because they leave ant trails which other ants follow. You can use chalk as a way to block the ant trail. Ants will never walk over chalk lines so if you don't want them to penetrate your kitchen, draw chalk lines near the door or entry points. Ants are small yet can be a cause of infestation if you don't get rid of them. Having them around your kitchen, they will not stop to look for food sources, and they will surely invite some of their members.
These are the top kitchen pests you will experience in your home. They will always come to your kitchen first and will continue to pester. If you want to eliminate them there are ways you can do it without any help from a professional. But, if you want them not only out of your kitchen but your entire house, a pest control company in Mooresville, NC is the one for you.
Bonus Tips
Before you get professional help, there are still other ways to make your kitchen pest-free. One way is to maintain your kitchen's cleanliness. A clean kitchen and home will drive away pests as they cannot find what they need. You should sweep the floor and wipe countertops to remove crumbs which can attract pests. Also, don't forget to wash the dishes as these can also tempt pests to come inside. They will feast over your leftover foods. Also, store your food properly by using tightly sealed containers which will prevent pests from contaminating your food. Lastly, dispose of your garbage properly as those trash bins are a haven for pests as well.
Professional Pest Control Company
Having pests in the kitchen is unavoidable, especially when they can find food and shelter. If you don't want them to live in your kitchen forever, eliminate them by calling Lake Norman Pest Control. The company is a reliable pest control company which you can always call when pest problems arise. They will instantly help you by sending certified, highly trained, and skilled exterminators who will perform the pest control.
With Lake Norman Pest Control, you will never go wrong because the company has the finest treatments which are effective in getting rid of pests found in your kitchen or whole property. Rest assured that safe products and methods are used to keep you in good hands before and after the treatments.
As your pest exterminator in Mooresville, NC, they will give you satisfying results which you can never experience from any company. Just name the pest, and they will know how to eliminate it successfully. If you are having pests in your kitchen, bedroom, living area, backyard, or anywhere in your property, don't hesitate to call Lake Norman Pest Control at (704) 663-6440 and they will quickly come to your property to serve you!