Everyone dreams of having a house that is clean and pest-free. You can enjoy all your time without worrying about unwanted visitors like cockroaches, ants, spiders, termites, rodents, fleas, and bed bugs. However, having pests around is unavoidable especially if they can find several loopholes that allow them to enter your house whenever they want.
Pests like cockroaches can cause anxiety and fears, and if you have them at home, it will be a great inconvenience for you that prevents you from enjoying your daily life. If you're dealing with cockroaches or other pests at home, your property and your family are the ones that will suffer from the infestation if you don't make a move. Checking for cockroaches is hard if you don't know how or where to begin. If you want to check for pests without any help from a professional, you can make it happen by following these tips. Check these out!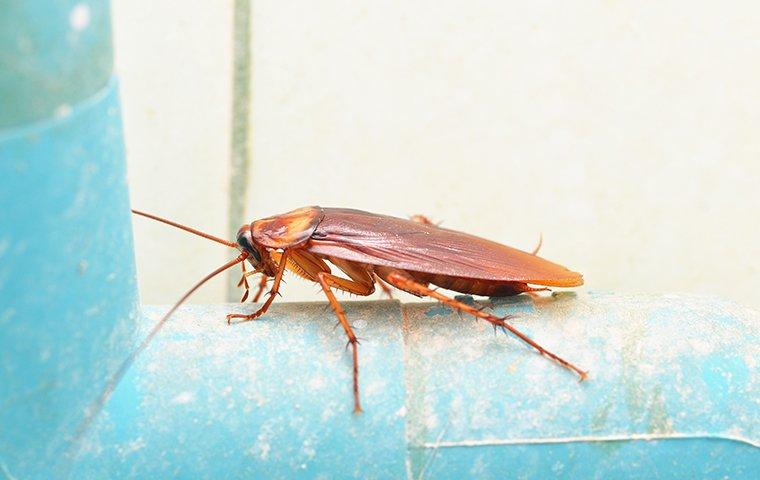 Active Pests
One way to check if cockroaches are around is if you see one of them crawling. Seeing cockroaches actively rummaging around in your house is a big sign that they are already infesting your property.
They will usually invade homes during the night since they are nocturnal. However, if they appear during the day, that only means that a widespread infestation is ongoing and you should be alarmed.
While looking for cockroaches, you should check the areas where they typically hide like the kitchens, bathrooms, sinks, drains, floors, cracks, holes, gaps, and more. While these pest typically hide during the daytime, they will come out when they need food.
If your home is full of food sources, you have a higher chance of having a cockroach problem. When you check your house, make sure not to leave any area unchecked because cockroaches can live anywhere, no matter how small the gap or hole. If you come across dead cockroaches, don't be confident that they are gone because it can also be a sign that a large infestation is continuously happening.
When you check for cockroaches, always keep in mind that a single pest can develop into a large infestation in no time if they decide to infest your property. That's why when you see one cockroach, it's important to get rid of it quickly.
Check For Feces
When checking for cockroaches, you should not only look for the pest alone. Finding their feces is also a telltale sign of an infestation. Cockroaches leave their feces all over the place which is a sign that they have infested your home. The feces look like a black pepper which can be mistaken for other things if you don't look closely. While checking for cockroaches, make sure to note how much feces you're seeing, as the amount of feces can indicate the severity of the infestation. If your house is severely infested, you can easily see these round black droppings of cockroaches.
Observe The Smell Of The House
Another factor to look into when checking for cockroaches is the smell. Oftentimes, these pests can emit a pungent smell which can be bothersome, especially if the infestation is already at its worse. By following the smell, you can find where these pesky pests are hiding, and it will be easier for you to get rid of them. If your home has German cockroaches, even a single roach can already create a strong smell, and more so if they are in great numbers. When you smell the odor that cockroach's release, it may cause you to lose your appetite or general discomfort. Hence, if you want to eat and live in peace in your home, you should check for cockroaches and eliminate them as quickly as possible.
Look For Eggs
If you want to check your house for cockroaches completely, don't forget to look for eggs. Cockroach eggs are also an indication that these pests are around and are infesting your home. The egg sacs they lay are called oothecae, oblong-shaped casings that accommodates several individual eggs. If you see these eggs in your home, this only means that the roaches feel comfortable staying and don't have any plan of leaving. When checking for these pests, make sure to check even the unreachable areas because this is often where cockroaches hide their oothecae. They know the places which humans can't reach easily, and if you skip those areas, you'll soon be surprised to see several newborn roaches running around and being a nuisance for you and your family.
Cockroaches can produce several eggs, and if you don't check your house as soon as you suspect a problem, you can expect that their number will blow up in no time and eliminating them will be much harder in the long run. Hence, if you find these eggs, get rid of them immediately to prevent them from hatching and populating.
Inspect Water Sources
One of the reasons that cockroaches and other pests keep coming back to your property is because they can find water sources which they need survive. Water is one of their basic needs and without it, they will die of thirst. That's why it is always best to inspect your water sources in your kitchen, bathroom, sinks, or on places where water is readily available. If there are water leaks, cockroaches will immediately crawl towards these damp areas, and your infestation will spread. If leaks are found, immediately seal them tightly to prevent future damages and to keep a severe infestation from happening.
Water is essential to cockroaches, and if you get rid of these water sources they will flee or might die of thirst. Also, removing water sources will help get rid of mosquitoes which are known as the most dangerous animals in the world due to the diseases they spread.
Examine The Kitchen
As we previously mentioned, if you are checking for cockroaches, don't forget to check the kitchen as it is the first area they will visit. The kitchen is filled with food sources, and this is the reason why pests like cockroaches love to invade our homes. If you are checking the kitchen, make sure to check the cabinets where foods are kept. By doing so, you will know whether your foods are contaminated or still safe from pests. Make sure to wash the dishes to prevent pests from feasting over your leftover or food crumbs.
In the kitchen, you should check if your kitchen sink is leaking to avoid providing these pests with a suitable living environment. The less water and food sources in the kitchen, the fewer pests will appear. If you don't want to have a cockroach party in your kitchen, perform a thorough inspection.
Here you go! These are tips you can follow if you want to check for cockroaches on your property. You can inspect your house in the simplest ways without spending too much money. But, if you want to entrust checking your property to a professional, a pest control company in North Carolina is what you need.
Professional Pest Control Company
Cockroaches are among the pests that you really don't want to live with. They can be the cause of many anxieties and fears and can trigger asthma which is a serious health concern. If you don't want to suffer from pest problems, including cockroach problems, you should call a professional, and that's Lake Norman Pest Control.
Lake Norman Pest Control is the local pest company in North Carolina you can rely on when it comes to pest problems. We conduct thorough inspections and treatments that are capable of eliminating all types of pests – from cockroaches to rodents. We offer the finest services you won't find from other companies, and they are always done in the best quality.
Our company is composed of highly trained, certified, and licensed exterminators who can check your house and find those pesky pests. They will inspect the inside and outside of your property to determine the status of the infestation. After the check, they will provide a detailed report to provide you with an idea of how widespread your cockroach infestation is and the severity of the damage.
Lake Norman Pest Control always sets their customers' concerns as their priority. That's why you can always depend on us whenever pests, or insects are bothering your property. We're ready to serve you anytime and anywhere, and only use safe and effective products that are guaranteed to eliminate all pests. With our expertise, we can eliminate all pests – just name it, and we have the best solution. You don't have to look further for your cockroach or pest issues any longer!
Here at Lake Norman Pest Control, you will experience high levels of pest control services that are budget-friendly. Our exterminators immediately come to your property and perform your needs to give you satisfying results. With us, you'll get peace of mind all year long because we'll get rid of pests once and for all. Whatever pests you're dealing with, the one to call is Lake Norman Pest Control. Just dial (704) 663-6440, and they will quickly come to you as fast as lightning!