A house becomes livelier when you are with your family and pets. Dogs and cats are the common pets people have in their home as it serves as a companion. However, properties like houses suffer from the wrath of pests and pets are no exemption. One of the enemies of dogs and cats are fleas, and these pesky pests can make a pet's health worse. Fleas are tiny jumping pests, and they will infest pets like cats and dogs. However, if the infestation is already severe, even the house is infested which makes the pest a problem. Every once in a while, your home should be checked for fleas to ensure that you, your family, and pets are safe or free from the infestation.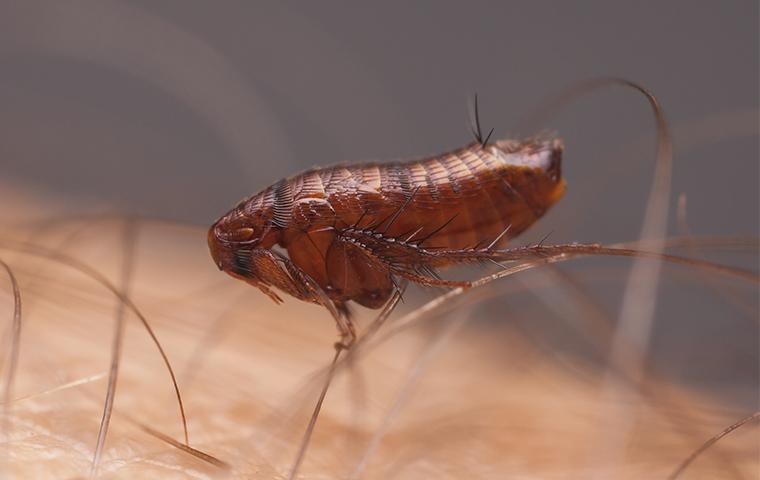 One way to know if your home is flea-free is through an inspection. As we all know, when pests are the problems, the one to do the work is a professional exterminator in North Carolina. But, if you are tight on budget and would like to do the checking on your own, check out these tips which will help you successfully know whether you have fleas at home or none.
Check Your Pets
The first thing you need to do when checking for fleas is to check your pets. Your dogs and cats are the number one target of fleas as it is where they feed on for food. The pest will never hesitate to jump and cling into your pets. Once they infest your lovely dogs and cats, your pets will experience itchiness which can lead to allergies and other diseases. The pest can also cause diseases which can affect the health of your dog or cat. When you check for fleas, make sure to examine your pets. You might use some glasses to detect the pest since they are small in size.
When you check your pets and would like to ensure if fleas are around or not, use a flea comb. It can help in you see if fleas are present by brushing it over your pet's fur. Don't just look into the active pests, but also check if red bumps are present or flea feces as these are indicators that the pest has already made a move into your pets. Once you see signs of flea infestation in your pets, you should be alarmed because the pest might target your property next.
Look Into Pet Beddings
Fleas don't only stay on your pets, but they can also be found on the beddings where your dogs or cats sleep and stay. You should lift the bedding and have a closer look to see whether the pest is around. If you see black or brown small insects crawling, that's what you are looking for. Due to its small size, it will harder to spot them; that's why you should have a closer look to ensure not to miss the pest. If the beddings are infested, you can wash it with warm water to kill the fleas, or you can throw it away to prevent the pest from coming to your pet. If you prevent it early, those fleas will never have the chance to infest your lovely and fluffy pets.
Inspect Carpets & Furniture
Dogs and cats usually hang out on your furniture and carpets, especially if they are resting or sleeping. Because of this, carpets and furniture are prone to fleas as well particularly if your pest is suffering the infestation. Make sure to look into your carpets as those pesky pests will hide and might as well feed on you without your idea. Their bites are itchy, and it can also cause some allergic reactions. Also, your furniture should not be left unchecked since fleas can also cling onto those whenever they want. You should vacuum your carpets and furniture to avoid your family from experiencing the infestation of fleas. In this way, you can make your home comfortable to live.
Use Attractive Baits
Detecting or checking for fleas will never be easy due to their small size. If you find it difficult to find where those fleas are hiding and staying, you can use attractive baits which can lure the pest out of its comfort zone. One way to tempt the pesky pest is by using heat. Fleas love a warm environment, and once they sense heat, they will instantly come. Your lamp and warm soapy water are enough to attract the pest. You only have to place the lamp over the bowl with warm soapy water, and once the fleas get into the bowl, the soap will kill the pest which will help in lessening your problem. With the help of baits, you will not only find where those fleas are hiding but you can also eliminate them once and for all without putting you, your family, and pets in danger.
That's it! These are the ways on how you can check for fleas in your property. The annoying pest will surely come for your cats and dogs and might as well infest your property as a whole. If you want to inspect first for fleas, these are the things you can perform without the help of a professional. However, fleas are hard to deal with and can hide well, and if you want to get rid of them completely, a professional pest control company is the one to call.
Look Over Your Backyard
Fleas are not only indoor pests, but they can also be found outside where some pets are staying. If your pets got fleas, they might have acquired it outside your property and your backyard. That's why inspecting your yard will be a great help for you to know the severity of flea infestation. In your backyard, you should look over shady areas like below bushes and trees. You can wrap a white cloth all over your feet or wear white socks in roaming around your yard to help you find if there are fleas. The pest will cling into the white fabric which will help you easily identify it.
When checking your backyard, don't forget to look into the areas where your pets are usually playing around outside like the patio. It can also be an infested area that's why every corner of the patio should be inspected. Fleas are never picky about places to infest, and they will never exempt anything even if it is your lawn. If you have debris in your yard, check on it also because it can also be a habitat for fleas and can be a place for them to breed.
Always keep in mind that pests can easily come inside because they have already infiltrated the outside of your property and this applies to fleas. If you ignore the exterior of your house, fleas and other pests can freely enter your home.
Professional Pest Control Company
Fleas and other pests are big problems in every property and having them around will make your daily life bothering. The nuisances can also bring health issues if not eliminated instantly. When pests are the issues, the one you need to call is a professional pest control company in North Carolina - Lake Norman Pest Control.
Lake Norman Pest Control is the one you need whenever you have fleas in your property. The company provides the best solutions which are capable of getting rid of any pest. If you have fleas, mosquitoes, ants, rodents, termites, or bed bugs, you don't have to worry because they can eliminate them successfully. No pest will be left behind; that's why you can have peace of mind afterward.
The company knows how fleas infest pets and properties that's why they offer reliable yet effective services which are performed by highly trained and expert exterminators. The team will immediately come to your property to conduct an inspection. Once they checked the whole place, they will provide a thorough report which will let you know how severe the infestation is. Rest assured that all provided information comes from an expert.
Lake Norman Pest Control will not only look into your property, but they will also check your pets. They have safe and pet-friendly methods which will not harm your fluffy friends to ensure that they will also be flea-free after. With the company, you can achieve a pest-free home you always wanted to have without spending too much money.
On the other hand, Lake Norman Pest Control is consistent in providing a high quality of services; that's why they always make sure that their treatments and equipment are up-to-date to give you better outputs. The company will not only give you satisfying results, but they will also provide advice which you can perform to prevent future damages to occur. In this way, you will be safe and free from any pest even without the presence of a professional. Whenever fleas or pests are getting out of hand, don't look further, you only have to call Lake Norman Pest Control at (704) 663-6440, and they will be pleased to provide you their utmost customer service!