A house is a place where you can comfortably have fun and enjoy your time with your family. It is also where you can freely do whatever you want which you cannot simply do in public places. As time passes by, your house can experience several problems and one of which is pest infestation. When pests are around, it is harder to enjoy your daily life since inconveniences are beginning to come.
Regardless of the weather, pests will come and will never stop infesting once they make a step into your property. Allowing them to infiltrate will result in severe damages and illnesses which you and your family will suffer. When pests like cockroaches, rodents, termites, ants, fleas, or bed bugs are around, the one who can handle them is a professional exterminator. However, it may cost some money. If you want to eliminate the pests on your own first, there are ways on how you can make it possible. Check out these natural remedies you can do for your home to make it pest-free all year round.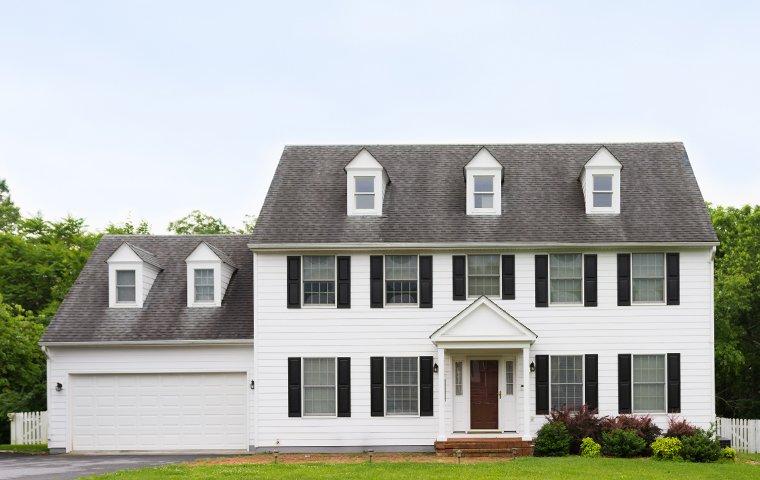 House Cleaning
Keeping your home clean will help in lessening the presence of pests on your property. Pests like filthy places and if your home is dirty and unorderly, it will attract them more. To prevent them from pestering your household, always see to it to clean all the corners of your house from the outside to the inside.
Remove the clutter like piles of cardboard or newspaper as they can be a habitat for pests like termites, mosquitoes, bed bugs, and fleas. Vacuuming your house frequently gives great results as it removes the pests hiding and the eggs, larvae, and pupae are eliminated as well.
If you have pets like cats and dogs, don't forget to clean them also as fleas can feed on your pets. Those pests can cling onto your dogs or cats which makes it easier for them to infest your home. If your pet is suffering from flea infestation, immediately bring it to a vet for treatment.
On the other hand, don't only focus on your living room because your kitchen is more prone to pests. This place is where pests are seen often like cockroaches, ants, and rodents. These pests will find food sources in your kitchen area and might contaminate your food with diseases. Hence, wipe your countertops to remove leftover food or crumbs which pests love. Also, always sweep the floor to keep the kitchen clean at all times. By sweeping, the crumbs that have fallen will be removed hence will not give pests the reason to sneak into your home.
Another one is to wash the dishes. Leaving unwashed plates or utensils will lure pests to come and infest. They will feast on leftover crumbs or food. Also, they may contaminate your utensils without your knowing. If you don't want any pest to visit your kitchen while you are sleeping, better wash the dishes and your kitchen sink.
These are some of the cleaning tips you can follow if you don't want to have pests in your property. Always see to it that before you go to bed, clean your home to make your place conducive for living.
Close All Entry Points
Pests cannot easily enter a property if entry points are properly sealed. A simple hole can already be a route for those pesky and tiny pests. That's why the best way to prevent infestation at your property is by sealing all entry points. One way to keep away pests is to close your doors at all times. Whether you are going out for some minutes, don't forget to close the door because an open one makes it inviting for pests to come inside your house and create damages.
Another way to make your home pest-free is to seal all cracks, holes, or gaps found inside your home. A simple crack can be a gateway for pests like cockroaches, ants, termites, rodents, bed bugs, and more to enter your home. Always check the inside and outside of your house for cracks, holes, or gaps to immediately fix it. Knowing where those crevices are, it is easier for you to seal them which will stop pests from entering. Inspect windows, walls, bathrooms, sinks, outlets, and cupboards where pests usually appear. You can also put screens on entrances, and doing this will help in lessening the appearance of pests inside your home. By closing all entry points, you are securing your home from any pest planning to cause an infestation.
Proper Food Storage
One reason why pests come to your home is that they need food. When they find a source, expect that they will never stop coming back and forth to get food. They will bring the crumbs back to their nest which everyone can enjoy. If you don't want to see pests feasting on your food, store them in tightly sealed containers. Using containers will help in preventing pests from finding your food. Some pests are disease carriers, and once they contaminate your food, you can acquire illnesses which can be fatal to your health if not treated instantly.
Don't put your leftover food on top of the table or countertops overnight; it is best to store it in containers because pests cannot easily infiltrate or ruin it. Also, if you have ripe fruits, don't leave them in open spaces like tables because ants, fruits flies, cockroaches, and more can quickly reach it. It is best to hide those fruits inside a refrigerator to ensure pests cannot contaminate and reach it easily.
Household Items
There are household items you can use when it comes to pest control. Soapy water can help in eliminating pests easily because it kills them in an instant. Another one to use is diatomaceous earth. The powder is guaranteed effective in dealing with pests like cockroaches and ants as it can eliminate the pests by dehydrating them. The powder is a recommended solution for controlling pests since it is safe to use even when pets are around.
Garlic is an item which you can use for pests. Its strong smell is what pests hate and putting it near entry points will stop them from entering your property. Garlic can repel mosquitoes which are deadly once they bite. Also, if you have essential oils you can take advantage of them, not only for your health but for pest control as well. Peppermint oil is one of the essential oils you can use for deterring pests on your property. Pests cannot resist the smell of the oil; that's why they leave once they sense it. It will not only deter nuisances; it can also kill them. Other essential oils you can use for pests are tea tree oil, citronella oil, and lavender oil.
Clean & Organize The Backyard
Your backyard is also a place for pests to enjoy and if you don't maintain its cleanliness, expect that all types of pests will be present. Hence, always mow your yard to remove possible hiding places for pests like ants, termites, rodents, and more. Cut shrubs and tree branches which are near your property which serve as a way for pests to infiltrate your home. Also, remove piles of logs which can be a place for termites to build their nest. Place the wood away from your property and above the ground.
These are some things you can do naturally if you want to get rid of pests and want to have a comfortable home. But, if you cannot handle the problem on your own, then what you need is an exterminator.
Professional Pest Control Company
Seeking professional help is the best decision you can make if you want to keep your home free from pests. There are several companies you can ask for assistance, but if you want the best pest expert in Mooresville, NC and other nearby areas, Lake Norman Pest Control is the one you should call. Lake Norman Pest Control is a pest control company you can trust when pests are your problem. From cockroaches down to termites, they can eliminate pests successfully using effective treatments and methods. The company is well-rounded in doing pest control, and they have appropriate solutions for all types of pests. Just name the pest, and they know what to do!
The company has a team of skilled, highly trained, and certified exterminators who perform high-quality services which are incomparable from others. Lake Norman Pest Control will meticulously inspect your property to find where pests are hiding. Once they know their whereabouts, exterminators will instantly apply treatments to prevent pests from increasing their population and causing more damages in the future.
With the help of Lake Norman Pest Control, your home will be free and safe from pests, insects, and bugs all year long. You will only receive satisfying results which can make you one of their valued customers. Whenever pests are getting out of hand, immediately call Lake Norman Pest Control at (704) 663-6440, and they will serve you as quickly as possible.