When it comes to your home, pests are your number-one enemy. Ants, termites, cockroaches, mosquitoes, fleas, and bed bugs are among the pests you would not want to have in your home. Regardless of the weather, pests will infiltrate your home, and they will never stop if they find the right environment and food sources which will help them survive.
Summer is the season that pests are active and are always ready to infest. They love warm seasons, and if you don't eliminate them, they will surely invade your home and cause disturbances which can be inconvenient for you and your family. Since summer is about to come and if you want to enjoy a pest-free home during the season, then here are some natural solutions you can perform which will help you achieve your goal - a summer-ready home without pests.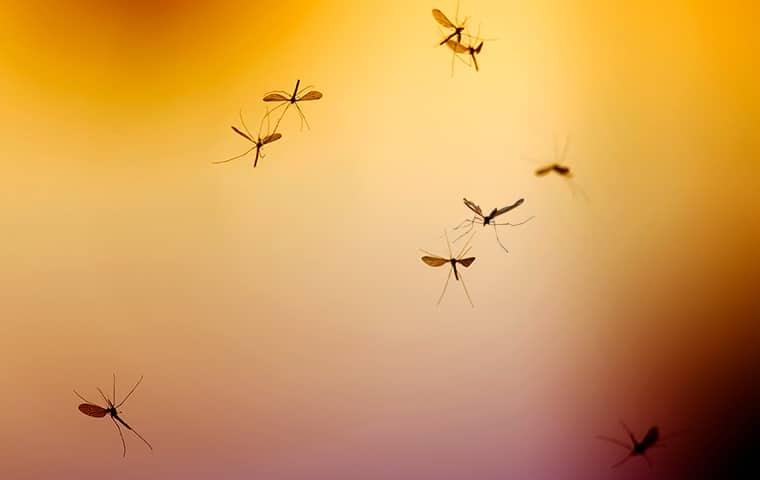 Household Items
There are ways you can make your home summer-ready without pests and one of which is by using what you have at home. Some household items available in your home can help you get rid of all pests and will let you enjoy your summer-long adventures at home without problems.
One household item to use is vinegar. It can help in eliminating or repelling pests like spiders. Nobody wants to have spiders hanging around, so use vinegar as a spray. Due to its acetic acid, spiders are afraid of it because it is not good for them. You only have to dilute the vinegar into the water and spray it all over your home or areas where spiders are hiding like cracks.
If you want to get rid of cockroaches and other pests, then you can also make use of sugar and boric acid. The combination of boric acid and sugar is effective as both perform their roles respectively. The sugar helps in luring the pest while the boric acid will serve as the killing agent. The acid will eliminate pests immediately. What is good with this combination is that you don't have to spend too much money and it is not harmful to humans and pets. However, you still have to be careful as the boric acid can cause irritation, so make sure to put the trap in unreachable places. You can sprinkle the mixture on areas where pests are usually present like the sink, crevices, pantries, stoves, cabinets, or at the back of the refrigerator.
If you have vegetables and fruits at home and would like to make use of those as pest repellents for your home, then you may use cucumbers. they have been effective in driving away ants and cockroaches. You only have to slice the cucumber into small slices and put them on areas where pests enter. The smell of cucumbers will deter those nuisances; hence it will stop any pest from coming near your property. Moreover, the hedge apple, a fruit with bumps, is another one to rely on when you want to repel pests. The fruit is indeed powerful in deterring any bug found in your home. Even without peeling, you can put it in places where pests are found.
If you have cinnamon powder at home, your ant problems will be resolved. Cinnamon is one effective household item you can use for repelling ants. Nobody wants to have ants around their home, and by sprinkling the powder all over the floor, ants will never go near your house as they don't cross over the powder. It will help you have a summer-ready home without pests in no time.
These are some common household items you can use for your home when pests are around. Following these tips, you can achieve a home that is ready for a summer without pests.
Herbs
Herbs are not only used for healing your wounds or making your health in good condition, it can also be a way for you to repel pests during the summer. You can put mint around your property if you want to repel ants and flies. The smell can is irresistible to pests which will drive them away for good. You can put some mint leaves on places where ants can enter or where they usually visit. The mint herb will not only give you a pest-free and summer-ready home, it can also make your house prettier as the flowers are pleasing to look at.
Also, if you want to deter mosquitoes once and for all, lemongrass or lemon balm is what you need. The former works like mint but should be maintained to keep it in control. The smell of lemongrass and lemon balm will deter any pest, and you can apply it on your body to prevent mosquito bites. Also, if cockroaches are your problem, there is also an herb you can use for them, and that's catnip. It can repel roaches and mosquitoes which can make your summer season safe.
These herbs are just some of the ones you can have on your property. With these plants around, it will surely give you a summer-ready home, but make sure to maintain them to prevent them from withering, especially when the season is hot.
Diatomaceous Earth
There are pest solutions you can buy in stores, and one of which is diatomaceous earth. The DE is a powder which is made from fossilized diatoms. The powder is known to be an effective treatment for pest problems. It can quickly eliminate cockroaches, ants, spiders, bed bugs, insects, and bugs by dehydrating pests. You can spread the diatomaceous earth freely all over your property, even on the outside. After three days, immediately vacuum the areas to remove the dead pests. Make sure to buy the food-grade diatomaceous earth which is safer for humans and pets. If you want to get rid of those pests for good with the help of a product which you can quickly buy in stores anytime, then DE is the one you need.
Block Entry Points
One of the reasons why pests can easily come inside your property, even during summer, is because of cracks, holes, and gaps in your home. If you don't do something about it, don't be surprised that unwanted visitors are roaming around your home. To prevent any pest from entering, block entry points immediately when you see one. Usually, pests will enter in crevices, doors, windowsills, cracks, holes, and gaps no matter how small they are. Sealing any entry point will prevent pests from coming inside which will leave you a pest-free home in the end.
House Cleaning
Before the summer season comes, you should perform some house cleaning to remove pests bothering your home during the spring season. If you let those spring pests enjoy your house until summer, expect that you will never get the home you want for the season. By cleaning your house often, it will help you eliminate all pests without problems. You can use your vacuum cleaner when cleaning which is useful in sucking up pests like bed bugs, fleas, and ants which are hiding on the corners. After vacuuming, make sure to clean the appliance to prevent pests from nesting in the vacuum.
Another one is to maintain a clean floor as pests will surely come if they find food crumbs on the floor. Cockroaches, rodents, and ants will instantly crawl inside your home and feast over the crumbs or leftovers. Also, you should wash your dishes regularly as uncleaned utensils will attract pests. If you don't want to see several pests gathering on your kitchen sink, wash the dishes before you sleep or after every meal. Cleaning your house will not only make your place organized, but it can also stop pests from pestering your humble abode no matter the season.
These are some natural remedies you can perform for your home before the summer season comes. By doing these, your home can be summer ready and will be free from pest infestations. But, if you don't know what to do with pests around, a professional is what you need.
Professional Pest Control Company
If there's one professional pest control company you can entrust with your pest issues, Lake Norman Pest Control is the one to call. The company can eliminate all types of pests and make sure to give you what you want - a pest-free home during the summer. Lake Norman Pest Control consists of expert and certified exterminators who can perform high-quality services. The company ensures that you will never experience their work from others. They have all the finest solutions which can resolve all your pest, insect, and bug problems once and for all.
Rest assured that they only make use of safe and effective methods and treatments which will not put you and your family in danger. Lake Norman Pest Control will always give you customer satisfaction and peace of mind. If you want your home to be ready for summer excluding pests, call Lake Norman Pest Control at (704) 663-6440, and you are good to go!