Your kitchen is the place where food is prepared, and it is one of the favorite areas of pests, especially when food sources are available. Ants, cockroaches, mosquitoes, and rodents are among those pests which you can encounter in your kitchen. Letting them freely roam around can lead to inconveniences and diseases - that's why it is best for them to be eliminated as soon as possible. Regardless of how small or big your kitchen is, if the needs of pests are present, expect them to infiltrate your property non-stop. If you don't want to hire a professional exterminator, there are natural ways you can do pest control. Check out these home remedies which can be effective in eliminating pests in your kitchen.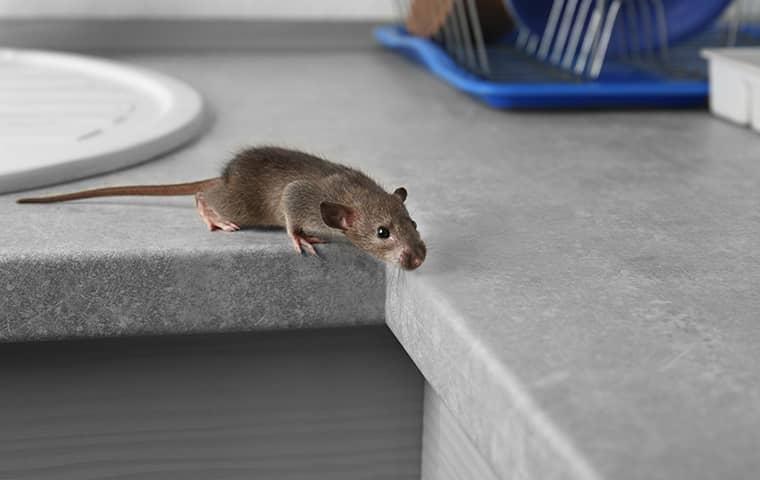 Cockroaches
Cockroaches are among those pests which you can often encounter in your kitchen. From the sink to countertops, they never fail to appear. Having them around can make you uncomfortable and bring illnesses which can be fatal to your health as this pest can trigger asthma.
One of the home remedies you can use is essential oils. Eucalyptus, peppermint, tea tree, and cypress oils are effective in getting rid of cockroaches. You can spray these essential oils in your kitchen without worries because these are non-toxic and good for the health. If you want to use the most effective essential oil, then peppermint is the one for you.
Another way to get rid of cockroaches in your kitchen is by using some household items like borax. Combine sugar and borax and spread it all over your kitchen or other areas where cockroaches are always present. The sugar will serve as a lure for the pest to come to the bait while the borax will instantly kill them due to dehydration. The good thing about this mixture is that cockroaches can bring the borax back to the nest which can eliminate the others. Other household items you can use for cockroach elimination is boric acid, fabric softener, cornstarch, and Listerine.
These are some natural ways you can do if you want to get rid of cockroaches in your kitchen on your own.
Rodents
Another pest you can see around your kitchen is a rodent. This pest carries almost 35 diseases, of which some are known to be fatal. Getting rid of them as quickly as possible is best because they can breed rapidly since female rodents can get pregnant again after 24 hours of giving birth. One natural way to get rid of those nuisances is by using mothballs. This can repel rodents which keep on sneaking into your kitchen. You can place it under the sink or in places where pests are usually present. Make sure not to place mothballs in areas which you and your family cannot reach easily as it can be dangerous.
Rodents can also be eliminated using essential oils. Through the years essential oils have been useful for health purposes. Due to their effectiveness, several are used as a way to get rid of rodents, mosquitoes, and more. Rodents hate the strong smell of peppermint oil - that's why placing it in your kitchen can help them go away. Pour a small amount of oil in cotton balls and put in areas where rodents are usually seen in your kitchen. With this, those pests will be gone for good.
Rodent baits are also effective in eliminating them as they can trap the pest and will never let them escape. By putting food which they usually feed on, you can lure the rodents to the baits which will easily catch them. Once they are inside, you can release them into the wild but make sure you do it a mile away from your property because rodents can quickly get back to your house since they can memorize any route easily.
If you want to get rodents out of your kitchen, follow these tips which can be effective in eradicating those nuisances once and for all.
Ants
Another pest to be wary for in your kitchen is ants. These pests might be small in size and will keep on marching back and forth in your kitchen, but once they work together, they can cause a severe infestation. That's why it is always best to eliminate them quickly since it will be harder to get rid of them afterward. One way to eradicate these marching pests is by using lemon since they hate the sour smell. You can combine water and lemon juice and wipe it on the floor to stop those pests from crawling into your kitchen. You can also use pepper which ants also dislike. You can sprinkle the pepper on your kitchen areas or at possible entry points to prevent them from entering.
Diatomaceous Earth is a powder you can use for getting rid of ants. The pest will not only go to your kitchen, but it will also infest your backyard and other areas. If you want an effective killer for ants, then DE is the one you need. It can kill those ants and other pests like cockroaches by making it die of thirst. You can spread it on ant trails, in your kitchen, on your backyard, or wherever ants are present. Make sure to buy the food-grade DE since it is non-toxic and will not damage your ornaments.
Also, essential oils are also effective in dealing with ants in your kitchen. You can use tea tree oil and spray it on ant trails or where ants are gathering. Doing this, they will quickly run away and will never dare to come back. Another essential oil you can depend on is peppermint. This oil is proven effective as it gets rid of a wide range of pests including ants since it can block the pest to communicate properly due to the oil's smell.
House Cleaning
If you don't want to rely on products alone in keeping your kitchen pest-free, the best way is to clean your house regularly. Cleaning your home, especially your kitchen area, will help in limiting the number of pests from infesting. Always wash the dishes before going to bed because the leftover food attracts those pests while you are sleeping. Also, don't forget to wipe your kitchen sink and countertops and mop the floor since crumbs are still food for them. If you leave those food crumbs all over the kitchen, it will only lure the pests inside and might as well bring the whole group with them.
If you have leftover food, see to it that you place them on sealed containers to prevent ants, cockroaches, and rodents from pestering. Doing this, it will stop them from contaminating your food with the bacteria they carry. Or, if you have food in bowls, you can put it on a plate with water which will stop ants from reaching the area.
These three are the common pests you will see in your kitchen. Cockroaches, rodents, and ants will never stop infesting your kitchen when food sources are available, and the environment is perfect for nesting. If you don't get rid of them instantly, they can cause illnesses which might not be good for your health. Also, these are natural ways you can perform in controlling pests in your kitchen. However, if you still find it hard to get rid of those pests in your kitchen on your own, the best way is to call an exterminator near you who can help you resolve your problem.
Professional Pest Control Company
Letting a professional handle your pest problems is the best decision. An expert knows what to do with those pests inside your kitchen, and they can easily identify the main cause. If you are looking for a trusted pest control company near you, then Lake Norman Pest Control is the one. Lake Norman Pest Control is your local exterminator in Mooresville, NC and nearby areas whom you can entrust your pest, insect, and bug problems. The company is well-rounded in dealing with kitchen pests and other pests lurking in your property. They guarantee that their services will give you peace of mind since all pests will be gone including the ones pestering your kitchen.
Lake Norman Pest Control guarantees that highly trained, licensed, and certified exterminators will perform the pest control services you need for your kitchen. The company does not only focus on eliminating pests in your kitchen, but they can get rid of other pests found in and out of your property for good.
The company is the best choice when high-quality pest control services in Mooresville, NC are what you need. They provide exceptional performances which you cannot easily find from others. The company sees to it that from inspection down to treatments, all are done professionally and follow the recommended protocols to ensure safety. Here with Lake Norman Pest Control, you can never go wrong. If you need professional help in eliminating pests in your kitchen or property, Lake Norman Pest Control is the one to call. Just dial (704) 663-6440, and they will be happy to serve you!