Pest Control In Hudson, North Carolina
With views of the Blue Ridge Mountains, you can enjoy live music in the park, one of the many experiences people living in Hudson love to partake. There is also Main Street where you can choose from different shops and restaurants to visit.
While there is a lot to love about the area, there is one thing you can't avoid no matter where you live; pests. Insects and animals infest residential and commercial properties, causing many problems and putting people in danger.
Lake Norman Pest Control can protect your home or business with ongoing Caldwell County pest control.
Residential Pest Control In Hudson
Keeping pests out of your home is unlike keeping them out of your neighbor's home or anyone else's. You have unique pest pressures and needs that a one-size-fits-all solution can't solve.
At Lake Norman Pest Control, we offer several residential pest control service plans to choose from:
The Basic:
Exterior services that reduce the number of producers used inside the home
Interior treatments as needed
Quarterly prevention for ants, spiders, crickets, mice, rats, millipedes, centipedes, and more
My Elite:
Treats exterior and interior living
Satisfaction guarantee with additional services between scheduled treatments as needed at no extra cost
Bi-monthly prevention for ants, spiders, crickets, mice, rats, millipedes, centipedes, fleas, and stinging insects
My Elite Plus:
Additional monthly services for mosquitoes during the summer months
All the coverage provided by the My Elite plan plus mosquito, tick, fire ant, flea, and ornamental pests
We also offer Termite control with Sentricon to eliminate these wood-destroying pests. Give us a call at Lake Norman Pest Control to learn more about the different plans we offer.
How Dangerous Is It To Have Termites In My Hudson Home?
When you think about a dangerous pest, those that sting, bite, spread diseases and lead to other health concerns probably come to mind. Some people may include termites on this list, while others may not. The reality is that termites don't sting, bite, or spread disease, but they can create extensive and dangerous damage to a home.

Part of what makes termites dangerous is how long they can sometimes go without being noticed, allowing them to eat away at different parts of a home's structure. Some of this damage can create weakness and collapsed ceilings and floors.
Lake Norman Pest Control offers termite services that include:
Free inspection: Our treatments work to protect against infestations and eliminate active ones; an inspection helps us understand the conditions on your property.
Treatment: We use the Sentricon® System with Always Active™, installing bait stations in the soil.
Warranty: Qualified structures will receive repairs for termite damage.
We also provide Wood-Destroying Insect Reports, which is where we inspect looking for signs of termites and damage and then complete the necessary paperwork. Contact us at Lake Norman Pest Control to learn more!
All The Ways Cockroaches In Hudson Are Harmful To Your Health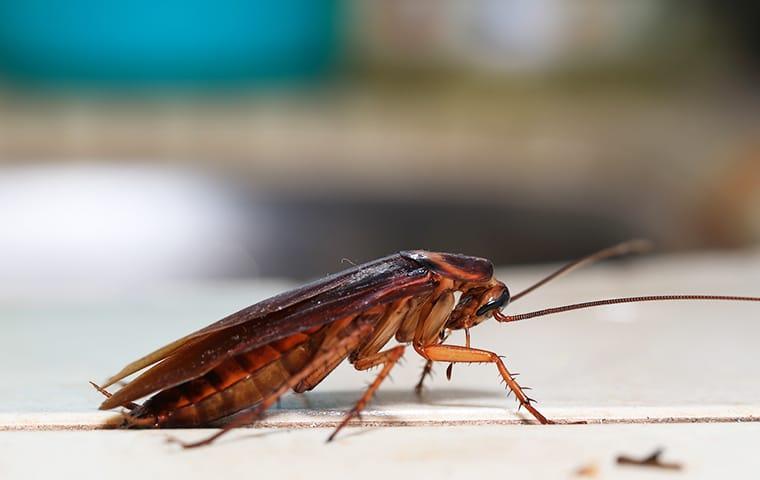 As a common home-invading pest, cockroaches pose many dangers to people. These dangers include:
Asthma and allergies: When cockroaches enter a home, they leave behind allergens like waste and saliva and shed skin.
Bacteria, parasites, and diseases: Cockroaches pick up dangerous pathogens, carrying them into the homes they infest, causing salmonellosis, E. coli, staphylococcus, typhoid fever, gastroenteritis, cholera, giardia, listeriosis, leprosy, hookworms, and more.
Think cockroaches can't get any worse? They can. Cockroaches are one of the most challenging pests to eradicate. They are quick and challenging to catch, can live up to a week without their heads, are rapid reproducers, and have a hard exoskeleton protecting them. They also have robust immune systems, and resist conventional products.
Don't wait to obtain removal and prevention services for these dangerous pests. Call us at Lake Norman Pest Control for assistance with a cockroach problem in your Hudson home.
Commercial Pest Control In Hudson
When considering pest control for your commercial property, you have to think about what will be best for your business and needs.
To help make the pest control process easier for you, Lake Norman Pest Control transparently provides information about our commercial pest control services. Here is what you need to know:
The treatments you receive are customized to meet your needs which we will discuss after a property inspection. When developing your plan, we consider the industry you are in, the structure of your property, your current pest problems, and preferences.
Our services cover ants, spiders, crickets, roaches, mice, and rats.
You can choose from monthly, bi-monthly, or quarterly service visits, with scheduling done for your convenience.
We give our satisfaction guarantee where we will re-treat in-between services as needed at no additional cost.
Contact us at Lake Norman Pest Control for more information about our commercial pest control.