Trusted Pest Control In Landis, NC
Landis is a small town that is regarded as one of the safest and friendliest places to live for growing families and individuals. The streets are quiet and neighborly, there is access to Lake Corriher for people who enjoy water sports, good public schools, and independently owned restaurants But even this small town experiences pest problems throughout the year, and when these occur, there is only one name that you can trust.
At Lake Norman Pest Control, we have been dedicated to bringing homeowners and businesses trusted Rowan County pest control since 2011. As a locally owned business, we have the experience that's required in order to treat the exact pests that we find around your property. It also means that we will do everything in our ability to guarantee your satisfaction and always keep pests away. Everything that we do is backed by our integrity, fairness, and dedication to a straightforward process. For more information on our services, please call us today.
Residential Pest Control In Landis
Keeping your Landis home pest-free can be tricky, but with professional help from Lake Norman Pest Control, it doesn't have to be so complicated. Our locally owned company has been helping homeowners find pest-free living since 2011, and we are dedicated to your safety to this day. Pest control in Landis can keep your family healthy while also helping you to prevent the property damage that pests like stinging insects, rodents, and termites can bring.
We'll begin the process with a free, no-obligation estimate and then move into a detailed home inspection to assess the level of pest activity around your property as well as the areas that might become an issue down the line. From there, we'll provide you with a customized plan of action that is even set to your schedule.
In addition to our pest control services, we also offer homeowners the option of our high-quality lawn care. These services allow you to enjoy a safe and stunning lawn throughout the year and include fertilization, pre-emergents, aeration, fungicide, weed control, and more. If you'd like any further information on our Landis residential pest control solutions, please call us today.
Seven Signs Of Termites To Watch For Around Your Landis Property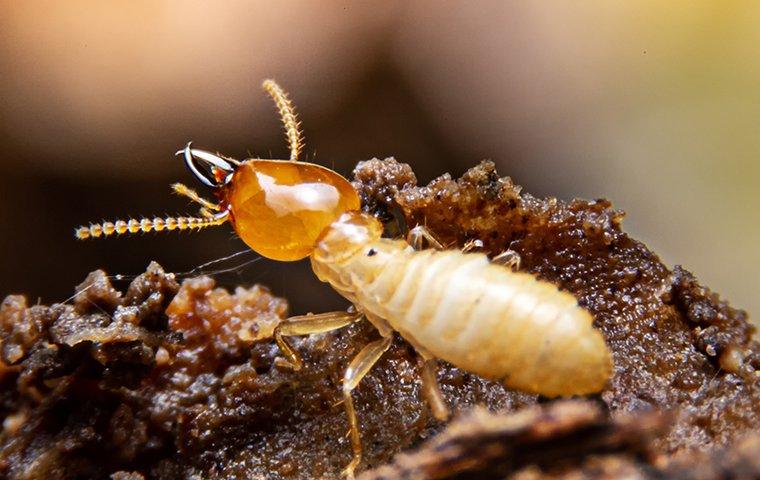 Termites eat away at wood 24/7 and yet somehow, the signs of their damage can take a while to notice. They look for wood that is either damaged by fungus or that is dry, depending on their species. Here are seven signs that you might be dealing with termites in your Landis property:
Sinking ceilings
Wood that has a shredded appearance or that's blistered
Hollow-sounding walls
Piles of tiny discarded wings
A sweet, mildew-like odor
Doors and windows that can't close
The presence of mud tubes
If you've noticed any of the aforementioned signs around your property, don't ignore them, because you might be dealing with a termite outbreak. These types of problems usually occur over the course of years and amount to a serious amount of damage that will not go away on its own. Rather than allow a termite issue to grow, contact the pros at Lake Norman Pest Control for termite removal in Landis today.
Why Am I Seeing So Many Spiders In My Landis Home?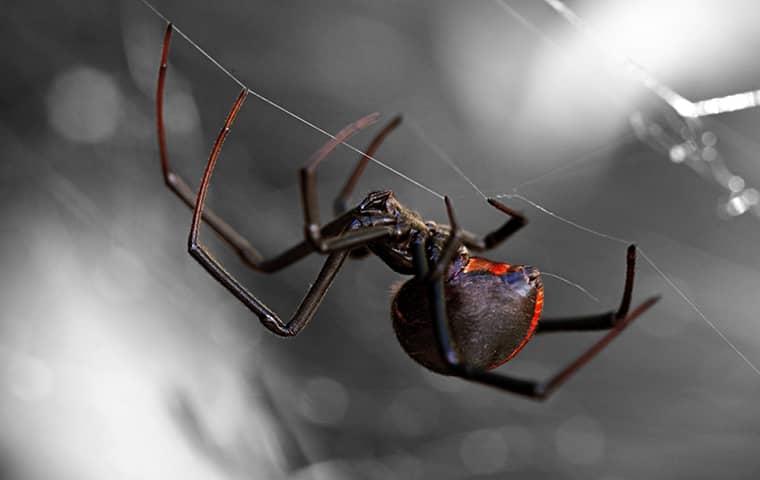 Whether you are seeing dangerous spiders in Landis like black widows and brown recluses or something non-venomous such as daddy longlegs, there are a few reasons why you might be coming across them in your Landis home. One of the most prominent reasons why you might be seeing spiders is because of the presence of other pests like gnats, flies, mosquitoes, cockroaches, or other spiders. These types of pests are the main food source for spiders and are usually lured to your property because of moisture issues, food scraps, an overall lack of cleanliness, or simply because of factors that are out of your control.
You may also notice an increase in spiders if your home is plentiful with humidity or leaks because both of these things help give spiders the living conditions that spiders seek, and it's even better if these areas are also secluded. For more information on spider control for your home, please contact Lake Norman Pest Control today.
Commercial Pest Control In Landis
Part of protecting your Landis business means enlisting professional pest control services, and when choosing the right team to partner with, the answer is simple. At Lake Norman Pest Control, we have more than a decade of experience in the field and everything that we do is in service to your satisfaction and guided by quality.
When you enlist our commercial pest control services, we will always begin with a comprehensive property evaluation so that we can understand how pests are interacting with your property and any concerns that you may have. We also take this opportunity to look for conducive conditions that could make way for potential issues in the future. Once we've gathered this information, we'll discuss it with you and create a unique treatment program. In addition to our general pest control, we offer targeted solutions for termites, cockroaches, and more. For more information on our commercial pest control services in Landis and how it can protect your business, please call us today.