Professional Pest Control For Lincolnton, NC Properties
In a place like Lincolnton, one of the biggest mistakes that home and business owners make is trying to protect themselves from pests on their own. This is usually a recipe for disaster, as many local pests can be destructive, dangerous, or both. Allowing them to linger by putting your trust in store-bought sprays or DIY pest control methods will only leave your property in further jeopardy.

Around here, you need the highest quality pest control solutions. That's why Lake Norman Pest Control provides the following benefits to all of our local residential and commercial clients:
50 years of experience

A+ rating with the BBB

5-stars on Google

Angie's List SuperService

Pest-free guarantee
Call us today to schedule an inspection with one of our pest control experts.
Home Pest Control In Lincolnton, NC
In a place like Lincolnton, you will most likely have to deal with many pest problems throughout your property. If you aren't taking care of these issues promptly and properly, then you might run the risk of property damage or health hazards threatening your family. That's why partnering with the most experienced pest professionals in the Lincolnton area is the best way to protect what means the most to you.

At Lake Norman Pest Control, we have the most experienced pest technicians in the area, along with the latest in industry-standard pest control solutions. That's why our reviews online cannot be beaten. Give us a call today to join the Lake Norman Pest Control family and schedule your inspection with one of our pest control professionals.
What Makes The German Cockroaches In Lincolnton So Bad?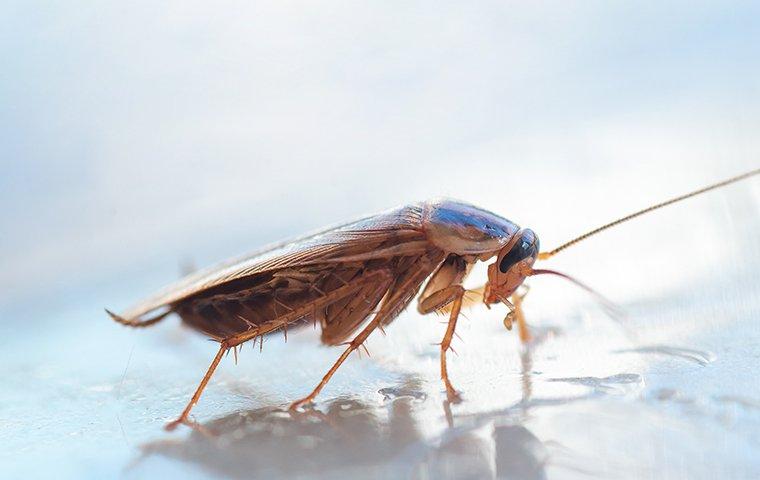 If you have German cockroach problems in your Lincolnton home, it can be very complicated to get rid of them. If you want to create a German cockroach-free property, then there are a few things that you need to understand. These tiny pests will invade your home in large numbers, and they are even harder to control since they are the smallest of local cockroach species. Unfortunately, they still can spread dangerous amounts of harmful bacteria throughout your kitchen and stored food areas.

It can be tough to detect a German cockroach infestation early on, as they hide within your walls until you go to sleep at night. These nocturnal creatures will create large nests within your walls and even begin to deteriorate the wallpaper with the pathogens they spread as they move around. Since they are so small and equipped with flexible outer shells, they can squeeze through the cracks and crevices around your property with ease.
Even though they are challenging to keep out, there are a few things you can do to reduce your chances of a German cockroach infestation. These methods include:
Cleaning regularly to avoid loose crumbs

Controlling moisture problems throughout the property

Proper lawn care habits

Storing food and trash securely
While these habits can help you reduce your risk of a German cockroach infestation, nothing can replace the kind of care that you'll get from a Lake Norman Pest Control expert. With our outstanding online reviews and a proven track record, we can assure you that we can stand behind our pest-free guarantee with confidence, even if you have a German cockroach problem. Give us a call today to schedule an inspection to get to the root of your German cockroach problem before it endangers your family any longer.
A Helpful Guide To Termites For Lincolnton Homeowners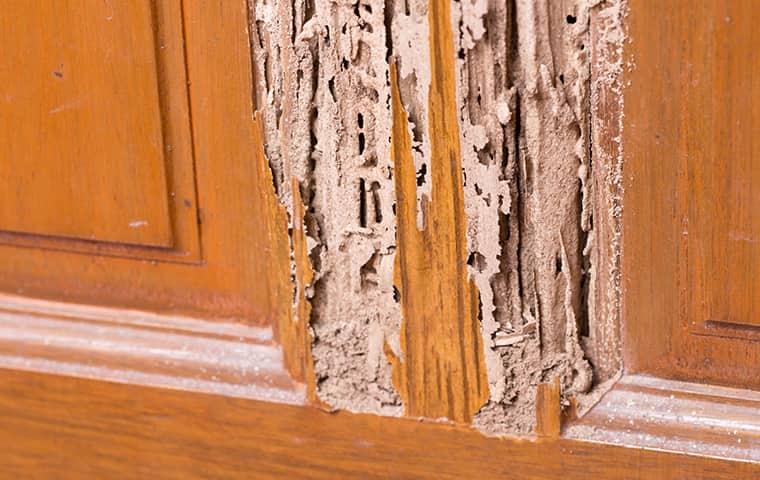 If you have termite problems on your Lincolnton property, you might not realize it until it's too late. Termites can hide within your walls for years without being detected, and it only takes them about 18 to 24 months to do damage totaling over $3,000. These wood-eating pests will work silently within your walls, chewing on your home's foundation day in and day out, even if it's not "termite season." That's why proper termite prevention starts with recognizing the signs early. These signs include:
Mud tubes along the foundation walls

Visible damage to exposed wood

Tightening around doors and windows

Shed swarmer (mating termites) wings
Termites are attracted to moisture-damaged wood and piles of wood in the yard, so reducing moisture issues and clearing the clutter out of the yard can help you reduce your chances of a termite infestation. However, if you notice any of the signs, then it's time to get professional help. Solutions that eliminate termites on contact will only fix a small fraction of your problem, exposing the rest of your property to serious damage. Partnering with a Lake Norman Pest Control termite technician is the best way to get guaranteed protection from these pests. Give us a call to schedule a termite inspection that could save you thousands of dollars.
Commercial Pest Control In Lincolnton, NC
When you own a business in the Lincolnton area, your reputation is one of the most important assets you can protect. Unfortunately, all of the pests that want to invade your commercial facility are a direct threat to this reputation. If one pest problem gets posted on social media, you could lose hundreds or even thousands of potential customers.

Instead of putting your business at risk, partner with the professionals that have been keeping Lincolnton businesses pest-free for decades. With attentive, customizable service plans and a proven pest-free guarantee, we can ensure you that your customers will never witness a pest problem in your business. Give us a call today to schedule an inspection with one of our professional pest control technicians.