Reduce Mosquitoes Around Your Lake Norman, NC Area Home
Mosquitoes are one of the most annoying pests alive. If you enjoy spending time outdoors, you know this all too well. Unfortunately, mosquitoes thrive in our climate and can make going out into your backyard a miserable experience. Furthermore, because of the many diseases they transmit, if you have an abundance of mosquitoes on your Lake Norman property, you could be at risk of illness.
If you've grown tired of dealing with mosquitoes and their itchy bites, or if you want to protect your family from the dangers those bites cause, Lake Norman Pest Control can help. We design our mosquito control services to reduce the mosquito populations on your property and keep them low.
Mosquito Control From Lake Norman Pest Control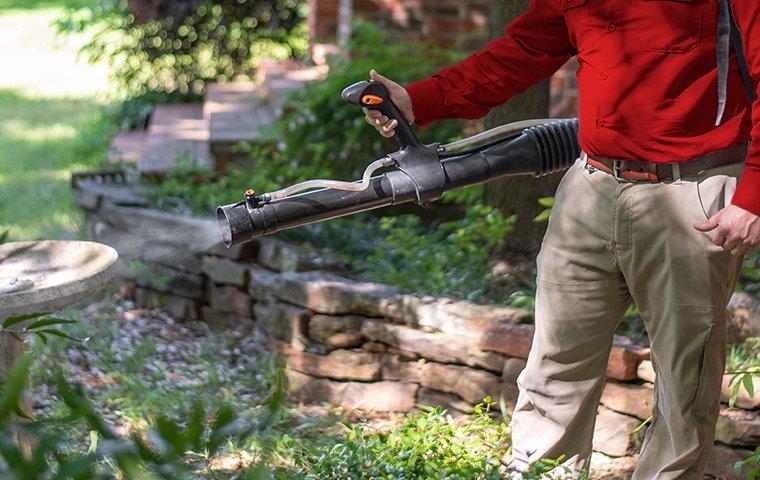 Mosquitoes are a seasonal pest problem that requires a seasonal solution. Because it's impossible to completely eradicate the mosquito population on your property, Lake Norman Pest Control does the next best thing by providing mosquito control throughout the entirety of mosquito season.
One mosquito treatment lasts for about four weeks, so we'll return to your home on a monthly basis to re-treat, keeping the number of mosquitoes on your property as low as possible throughout the months when mosquitoes are the most active.
Our treatment uses a backpack mister to disperse the product around your yard, targeting shrubbery and other areas where adult mosquitoes rest during the day. If necessary, we'll also treat mosquito breeding sites to prevent mosquito larvae from developing into adults. This treatment provides immediate results that last for several weeks.
If you enroll in our Elite Plus Service, our mosquito control is also guaranteed.
Get Back Outside And Enjoy Your Yard Without Mosquitoes
Mosquitoes are both dangerous and a nuisance, and they make spending time in your backyard very uncomfortable. Get back outside and enjoy your property with the help of Lake Norman Pest Control's mosquito control services. We'll keep the number of mosquitoes on your property down to manageable levels all season long. Contact us today to get started!