There are few things in life as frustrating or disheartening as discovering termite damage. A home purchase is one of the largest purchases a couple will make in their lifetime, and termites can present a serious threat to this investment. When these insects are found, it is often after years of damage has already taken place. This is because termites are incredibly sneaky. You can have hundreds of thousands in your Mooresville home right now and not know it. Today, we're going to give you a few tips to help you detect whether or not sneaky termites have gotten into your home, and share some ways you can make your home less of a target.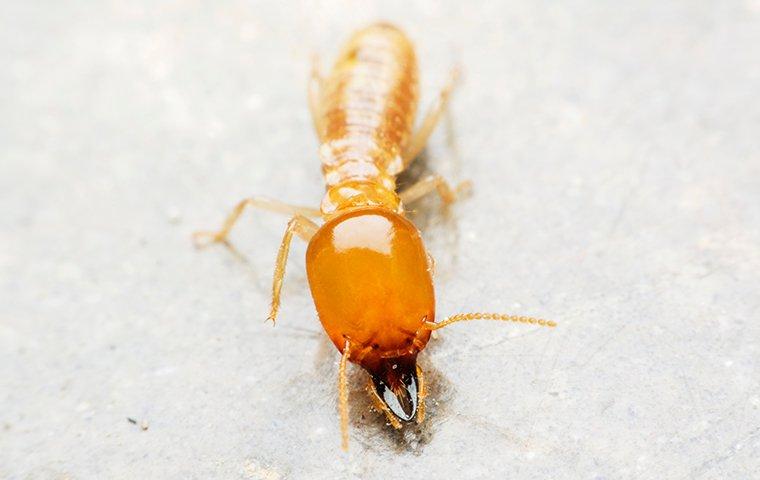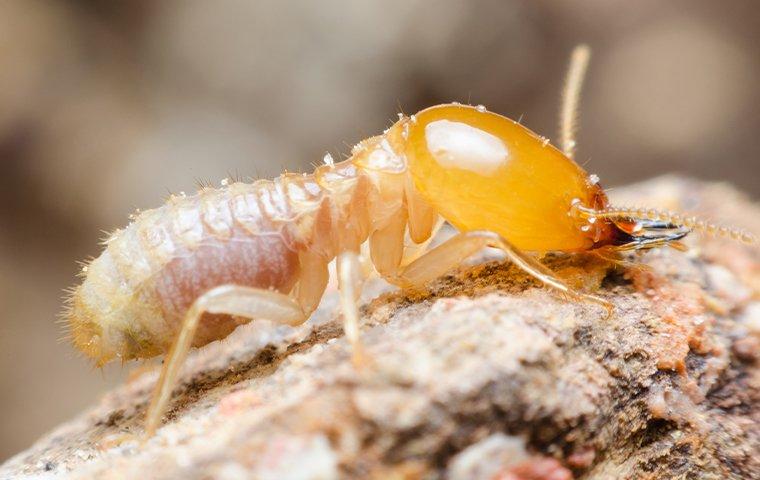 Mooresville Termites
In our area, the termites we battle are called subterranean termites. They live under the ground and tunnel under the ground in search of above-ground food sources. When they feed on properties in Mooresville, they look for wood-to-soil contact, cracks in foundations, and other ways to secretly enter structures. They'll also explore yards in search of wood that touches the soil. If they find food sources in your yard, they can feed on them even as they feed on your home. Worker termites do not focus on one source of food at a time.
Termite Detection
If termites are eating the wood of your Mooresville home, most of the damage they do will be on the inside. But you might be able to see exterior damage in areas around your home that are dark and damp.

If termites are feeding on something in your yard, you might be able to uncover them by lifting these objects. Some examples of potential food sources are boards on the ground, firewood, construction materials, cardboard boxes, wooden pallets, wooden flower bed borders, and railroad ties used in landscaping.

If termites are feeding on the inside of a food source in your yard, you may be able to detect them by cutting into it. Some examples of food sources like this are logs, stumps, trees with heart rot, and dying bushes.

If termites are coming up near your home or underneath your home, you may find mud tubes on your foundation walls. Be aware that these tubes are often created in places that are not out in the open. Termite workers avoid dry air and light.

If you have a crawlspace, you'll need to get into this space and do an inspection for mud tubes. Be sure to look down each and every concrete pier so that you don't miss any.
Termite Prevention
When termites look for places to live, they want a target-rich environment. The first step in preventing termite damage is to inspect your yard and remove the termite food sources we mentioned above. Also, consider doing the following:
Address any wood-to-soil contact around your home and around structures on your property.

If you have firewood or construction material, move them away from your home and put them on a structure, so that you're able to see mud tubes.

Refrain from burying wood in your yard.

Clear your yard of organic debris and clutter.
Another attractant that can bring termites into your yard, and close to your home, is moisture. These insects need lots of moisture to survive. When you keep your foundation perimeter as dry as possible, you make your home termite-resistant.
Clean your gutter system and make sure there are no breaks in the system.

Fix plumbing issues such as leaky spigots, hoses, sprinklers, etc.

Trim bushes and remove weeds from your landscaping.

Blow leaves out of your landscaping.

Trim tree canopy in areas that stay shaded and damp.

Water your plants in the morning.
The Best Termite Prevention In Mooresville, NC
Termites are sneaky. Really sneaky. While you can detect them, it is a difficult process. Even if you do yearly inspections, as we've described above, termites may still elude your watchful eye. The best way to detect termites in Mooresville and prevent termite damage is by having a professional install the Sentricon® System with Always Active™. This system uses bait stations which make termite detection a breeze. The bait in Sentricon® with Always Active™ is scientifically proven to be more interesting to termites than wood. They will take it. And, when they do, they will share it. This leads to the elimination of the colony. No more colony, no more damage. If you'd like to learn more, reach out to us today.