It is alarming to think that you might have bed bugs. It is even more alarming when you actually find bed bugs in your home. Whether you've actually seen bed bugs or you are getting bug bites and think you may have these insects infesting your home, you'll find answers here. We're going to cover everything you need to know about bed bugs. We'll discuss how to identify bed bugs, where bed bugs hide, how bed bug problems worsen, and what works to get rid of bed bugs. If you need bed bug pest control in Mooresville and you don't want to read an article about bed bugs, contact us. We'll guide you toward a solution. These articles are for people who like learning about pest problems and finding clever ways to deal with pests, but you don't have to read an article to get help with your bed bug infestation.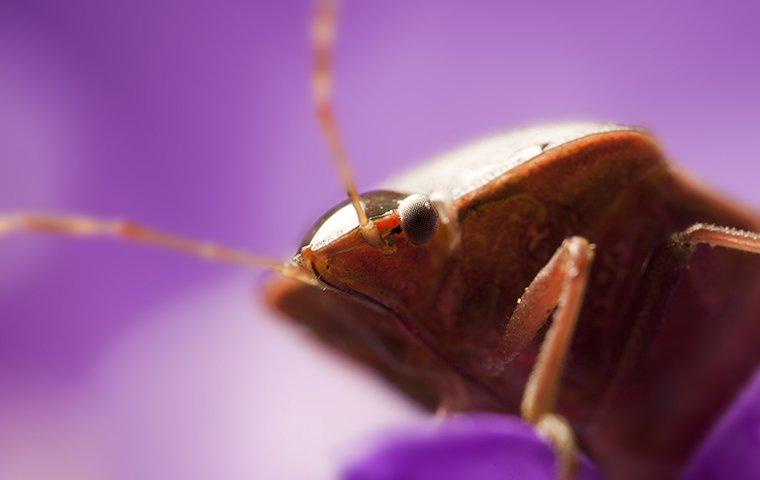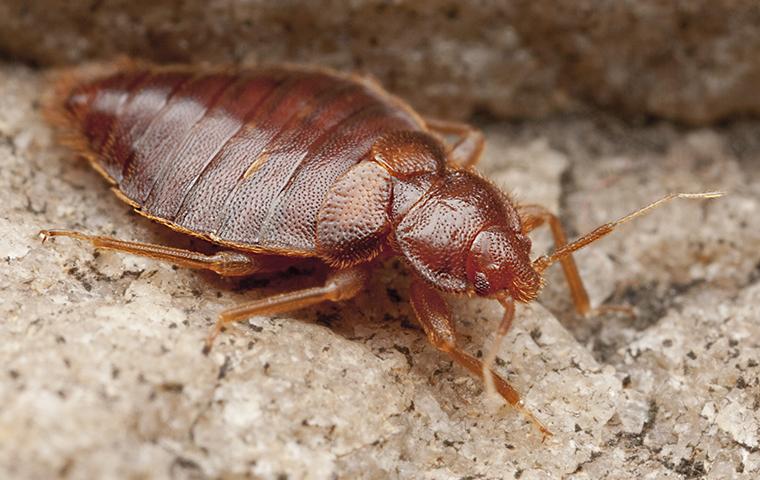 How To Tell If It's Bed Bugs Infesting Your Home
Do you know that some Mooresville residents think they have bed bugs when they actually don't? It happens. When a bumpy rash appears, it is only logical to assume that bed bugs are to blame. But these insects aren't the only pests that cause bumpy rashes, and sometimes rashes don't have anything to do with pests at all. Allergies can develop as you get older or you might have an allergic reaction to food, clothing, or something else. Here are some ways to tell that bed bugs are at fault.
1. Inspect Your Beds
There is a reason they're called bed bugs. One of the first places these insects will live is near or inside a bed. The reason for this is self preservation. Bed bugs don't decide to come into your home. They are carried in. When they arrive, they won't have access to the food source they had before. They will have to immediately look for a new source. A bed or a couch is a likely choice. The bugs will stay in this location until the number of bed bugs outgrows the food source. That's when they spread to other locations or rooms in the structure. Use a flashlight and a probing tool to check your beds. Check seams, underneath labels, around grommets, and in the recesses of your frames. You're looking for tiny insects, shed skins, white eggs, black stains, and brown stains. Also check pillowcases, bedspreads, and sheets for stains.
2. Inspect Your Furniture
A couch, living room chair, or office chair are all logical places for a bed bug to hide. While they prefer to feed on sleeping people, they can get a blood meal during the day if they're in a pinch. Check under cushions, inside the seams of cushions, inside pockets, and in the frame. You're looking for bed bugs, their yellowish skins, tiny white eggs, black stains, and brown stains.
3. Inspect Your Bags
Often, bed bugs come home with people from vacation or a sleepover. You may find evidence in your bags or luggage. Look for all of the signs we mentioned. When checking your bags, drag along tight spaces to bring evidence to the surface.
4. Inspect Your Bites
The bites bed bugs leave on your skin are somewhat unique. If you understand how bed bugs bite, you may solve the mystery.
One bed bug will draw blood for less than a minute, move forward, draw blood again, and more forward for one last meal. If you move while sleeping, the bites may appear in a zig-zag pattern rather than in a straight line.
Since bed bugs generally feed three times and move across your skin, a group of bed bugs will leave bites that look like a road of bumps.
Bed bug bites often have an extensive rash but, unlike other rashes or insect bites, the bumps aren't random within the rash. Once again, look for the pathway on your skin.
Bed bugs tend to bite skin that is exposed at night. You shouldn't expect to find them on skin that was covered by a blanket or pajamas.
Bed bugs don't tend to bite areas of the skin where there is hair. They can't easily move across skin with hair the way a tick or flea can.
Once you put together the clues and determine that you have a bed bug infestation, the next step is deciding what to do about it. Should you call local pest control for bed bugs? Maybe. Let's consider how bed bugs behave.
How And Why Bed Bug Infestations Get Worse With Time
Bed bugs feed on human blood. They will never run out of a food source in your home as long as you and your family are in it. Over time, they will grow their population. Bed bugs don't have any other endeavor. As they repeatedly bite you, the bites are going to get worse. You may start with numerous tiny bites that are only mildly irritating or a tiny number of bites that swell up and are itchy. The small bites are likely the result of nymphs biting you, which hatch from eggs and start in larger numbers. The larger bites are one (or a few) adult bed bug(s). While the bites are worse, they aren't as numerous. In both cases, things will worsen over time. The mild bites will become itchy, irritating welts, and the few bites will turn into multiple bites.
Why It Is So Hard To Get Rid Of Bed Bugs On Your Own?
Bed bug problems only worsen. Those bugs aren't going anyway. They are pernicious pests that do not live outside. They will remain in your home and do everything they can to get the blood they need. Sometimes, they do this in spurts. They'll feed aggressively and then go into a short diapause. The strange and unexpected behavior patterns of bed bugs make them difficult for Mooresville residents to address with DIY pest control products and methods. If you go after these bugs, you'll likely expend time, energy, and money, only to lengthen your misery. We wish we could share with you a simple solution, but there is no simple solution with these pests.
On top of going into dormancy periodically, bed bugs are resilient to conventional treatments. Here are a few reasons why this is the case:
Bed bugs adapt. When exposed to control materials, these insects can develop a natural resistance. Nymphs shed their skins and grow new skins that help to guard them more effectively. The bugs that come into your home may already have resistances and can develop a resistance to the products you're using if they aren't already resistant.
Bed bugs hide in tight spaces. When topical treatments are applied, they don't get deep enough to get to the bugs. Bed bugs are drawn to incredibly tight spaces, such as the feet underneath your bed or nightstand. You wouldn't think they could live in these places, but they can.
Bed bugs avoid treated areas. If they can detect the product you're using, they'll go around your treatments. They will also avoid powders, such as borax and diatomaceous earth.
Traps have some impact on bed bugs but they only treat the symptom. They don't completely control an infestation and can give you false hope that you're winning the battle.
Bed bugs react to the extermination of other bed bugs and avoid areas that are not safe. Like many other insects, bed bugs excrete a mixture of fatty acids when they die. The scent wards off other bed bugs and insects from the area.
Many home remedies fall short because the science is faulty, or the remedies are applied incorrectly.
The bottom line is that you need to know how to treat bed bugs if you hope to arrest your infestation. These are incredibly resilient and adaptable insects. For this reason, we recommend professional treatment for bed bug control.
The Most Effective Way To Get Rid Of Bed Bugs In Your House
Are you in Mooresville? Keep us in mind. Lake Norman Pest Control provides industry-leading pest control solutions for many pests, including bed bugs. There is no magic product that stops bed bugs. Our service team uses a multipronged strategy to locate and eliminate these resourceful pests.
We inspect your home for bed bug activity and isolate infested areas.
We select a treatment plan based on our findings and use only trusted products and methods.
We follow-up to ensure all the bugs are gone and re-treat if necessary.
We offer a 30-day warranty that begins after your final treatment. If bed bugs appear within those 30 days, we return and re-treat at no additional cost to you.
It pays to go with a professional with experience in addressing bed bugs. It also doesn't hurt to have a warranty that offers you peace of mind. If you're in Mooresville, contact us. Our service team would love the opportunity to guide you in making the right decisions to get rid of these pernicious pests.