Professional Pest Control For Taylorsville, NC Properties
The small town of Taylorsville is regarded as a community-oriented place to live, filled with good public schools, quaint neighborhoods, and the feeling that everyone knows your name. Easy access to Charlotte makes Taylorsville an ideal place for people who commute or want city living within reach. Unfortunately, pest problems are also a part of daily life. At Lake Norman Pest Control, we understand this issue and provide local homeowners and businesses with the pest control they deserve to combat it. We are committed to the success of our customers, which is why we go above and beyond every step of the way. With over three decades of local experience, we can address any pest concerns you might have. We promise to always provide unparalleled customer support so that you never have to handle pests alone again. Please contact us today for more information about reliable Alexander County pest control.
Home Pest Control In Taylorsville, NC
At Lake Norman Pest Control, it's our mission to keep your Taylorsville home free from pests throughout the year. We put our 30 years of experience to good work when tailoring the treatments that would benefit your home. Some of the service plans we provide include:
The Basic Service Plan - With quarterly treatments inside and outside the home, we will protect you from crawling insects like ants, spiders, rodents, and centipedes.
My Elite Service Plan - This program includes bi-monthly services that tend to additional pests like fleas, drain flies, crickets, hornets, and pantry pests.
My Elite Plus Service Plan - This plan includes seasonal mosquito and tick control, a broader perimeter of coverage, and preferred scheduling. For the homeowner who wants maximum protection.
We also offer a completely green plan for the customer who desires it, and all of our other treatments utilize EPA-approved products. For more information on residential pest control that you can trust, contact us today.
Why Homes In Taylorsville Need Professional Termite Protection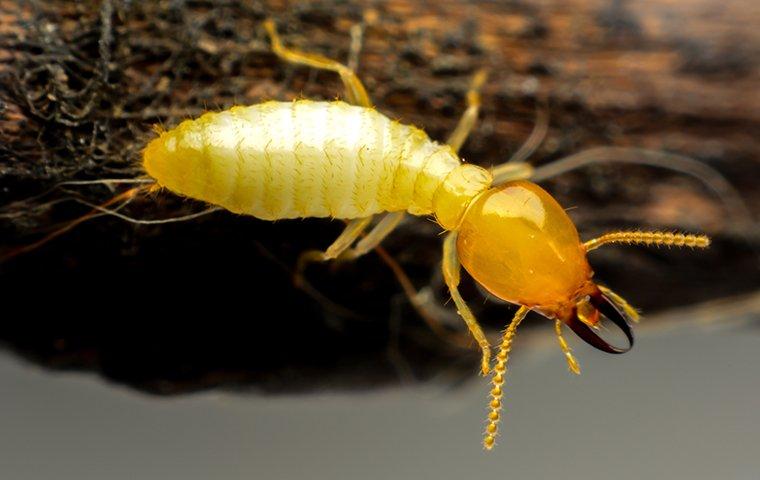 Professional help is undoubtedly the most critical step in termite protection. Each year termites are responsible for 5 billion dollars in damage to homes across the country, with the average household paying $3,000 to repair their home. This type of activity occurs because termites are very difficult to prevent without professional help. Their main objective is to find wood, which many homes easily provide, and eat away at it all day long. The result of termite damage can include hollow walls, sunken ceilings, doors and windows that don't close, and aesthetic issues with paint and wallpaper. In the worst cases, termites can even force foundations to collapse. But with professional help, this doesn't have to be the case. Working with a team like Lake Norman Pest Control provides routine inspections for preventative measures as well as professional-grade products like Sentricon® with Always Active™ bait system and a warranty on all services, which DIY methods can't provide. For more information on professional termite control, contact us today.
What To Do About Fleas In Your Taylorsville Home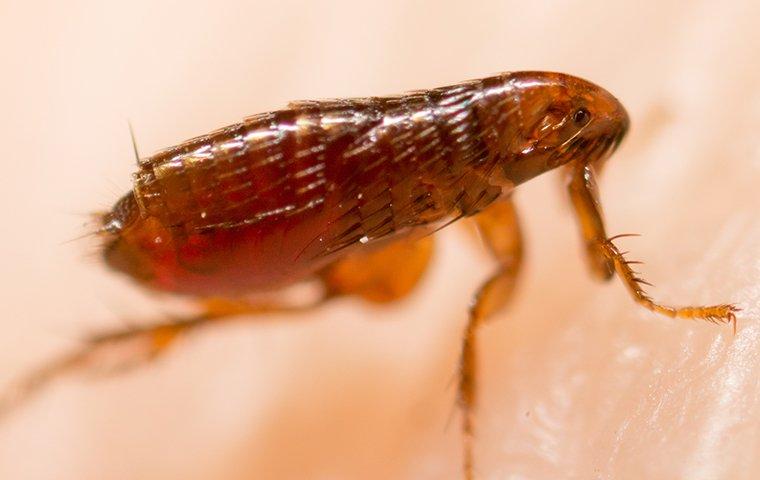 As a parasite, fleas pose a serious set of threats if they invade your Taylorsville home. They are nearly impossible to see without the help of a magnifying glass, and the health risks they pose to pets and people aren't worth the exposure. When flea outbreaks occur, there's only one solution. At Lake Norman Pest Control, we provide homeowners with quality flea control that focuses on complete elimination. We begin by inspecting your entire home and property, allowing our technicians to understand the scope of your flea problem and determine where it's coming from. Using state-of-the-art technology and EPA-approved products, we are able to safely treat all of the hard to reach areas where fleas live and breed. We offer this service either on a recurring basis or as a one-time visit, depending on your needs. Contact us today to learn more about keeping fleas out of your home.
Commercial Pest Control In Taylorsville, NC
Whether it's a small trail of ants in your commercial kitchen or termites taking over an apartment complex, pests have no business in your business. At Lake Norman Pest Control, we provide local businesses with the quality commercial pest control they need in order to stay out of harm's way. For over three decades, we've been focused on exceptional service every step of the way. We're known for our signature customer support that is around to answer any questions you might have and our superior fleet of technicians who are all extensively trained and friendly. Whether you operate a retail store, restaurant, medical facility, school, or warehouse, we can find the solution to your problem. All of the products we use are EPA-registered, making them safe for your people and the environment. And because we offer customized solutions, you'll always be protected from pests. For more information on commercial pest control, contact us today.