One of the unavoidable problems homeowners experience every day are pests. Termites, bed bugs, spiders, cockroaches, fleas, rodents, and more can be found in every property, and they will infest without thinking twice. From business establishments to residential properties, pests can be found as they are not picky on their target. If they can find the environment they need in your home, they will invade and damage your house until nothing is left. When they are around your property, it is the best time to call for a pest control company in Mooresville to make your home pest-free.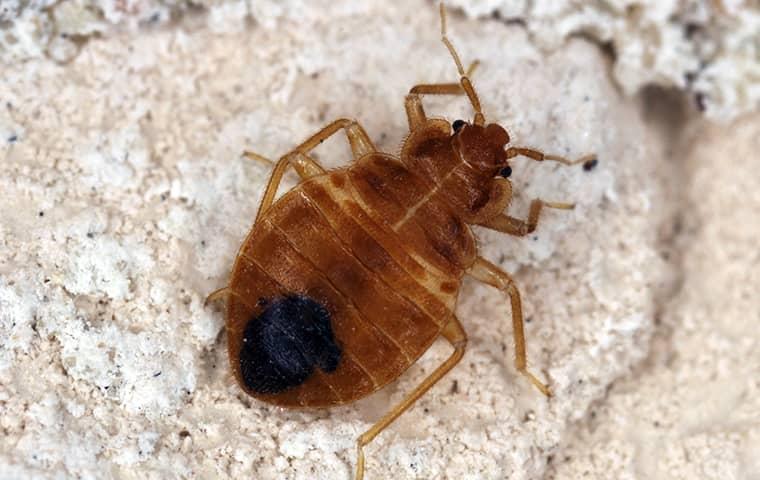 On the other hand, there are some myths that people keep on believing which should be discarded. Once you believe those myths, you might perform wrong pest control, which can worsen the situation. Have you wondered what myths about pests which people think are true? Well, if you want to save yourself from false information, here are the top myths about pests which you should debunk.
Let's find out now!
Myth #1: Cleaning Will Prevent Pests From Infesting
Some people believe that if they keep their house clean, they will prevent pests from coming. Pests are attracted even to clean homes if they find their preferred environment–moist and warm places. If you have their habitat in your home, don't be surprised to see them around your property. Bed bugs, for example, are not afraid of clean homes, and they can only be removed if a pest exterminator in Mooresville, NC handles them. Bed bugs are not picky as they can live in the dirtiest place or cleanest home. Even if you keep your house sparkly clean, but there is clutter around, you can still attract pests. That's why decluttering can be a big help in keeping your home pest-free. If you think cleaning is the ultimate solution, you might be disappointed. It can help, but it will not eliminate the pests you have at home.
Myth #2: Pests Are Easy To Get Rid Of Your Own
If you see single pest at home, you might find it easy to get rid on your own, but if they are in great numbers, you can never handle them. Debunk the myth that pest control is for everyone and you can eliminate pests without the help of professional as it is not true. Bed bugs are hard to eliminate, and they need several days before you drive them away for good. According to a pest expert in Mooresville, eliminating pests like bed bugs will take time as they are difficult to push away from any property. Also, termites, cockroaches, rodents, and fleas have great skills of hiding and escaping. Getting rid of them on your own might not end well. DIYs are helpful as you can find the resources for them at home or in a local store, but DIY methods can either solve your problem or sometimes make the infestation worst.
Myth #3: Hot Water Can Kill The Entire Colony Of Ants
If you prefer natural ways of eliminating pests like ants, hot water might be on your list of things to try to get rid of them. Relying on this can help, but it is not enough. Pouring hot water directly on ants can kill them in place, but if you do the same on their colony, a high chance of complete eliminate is low. The boiling water may not even kill half of the colony's population, and the queen is most likely to be safe from your attack. If you want to get rid of those pesky ants once and for all, what you need is not hot water, but a pest exterminator in Mooresville.
Myth #4: A Small Number Of Pests Around Is Not A Problem At All
Homeowners believe that if they only have few pests around their property, they won't have a big problem. You should get this myth out of your head because it is false! Seeing a small number of pests around can also be a sign that an infestation is on-going, and some are only hiding within your home. If you feel unthreatened, you are putting you and your family in danger as pests can increase their population in no time. There are some pests which can breed quickly, and within weeks, newborns are present. When you see few pests, be alarmed as there might be a whole colony of them hiding on your property. Before the infestation worsens, the best way is to call for a pest exterminator in Mooresville who can help in stopping the plague from occurring.
Myth #5: Mice Love Cheese!
Have you seen Tom and Jerry where the mouse is fond of cheese used by the cat in traps? If you do, well, you might have believed that mice love cheese. That's why you might try the same by putting cheese on mouse traps to lure the pest and get rid of them. However, in reality, it is a myth that you should be debunking. Mice also fond of cheese, but it is not their number one choice of food. The pest would prefer to eat food high in sugar, and if you plan to use some traps to get them out, you can use nut butter as bait. When they found it, they can't resist it as it is what they love to eat. Rodents and mice might not get excited over cheese that's why, if you want to get rid of them, the only choice you have is a pest expert in Mooresville who knows what to do when rodents and mice are around your area.
Myth #6: Pests Infest Only During Warm Weathers
This is one of the myths you should debunk as it is not true at all. Winter, spring, summer, and fall are the seasons which you might experience a pest infestation. Every season, specific pests come out and invade homes. Like, when winter comes, pests have already made their way inside as they need to survive the cold. In spring, pests will wake from their deep slumber and begin to search for new homes, food, and for them to breed. When autumn is in, newborn pests begin to grow, and they help in storing food before the cold season comes. And in summer, pests are usually active in looking for food and shelter. Don't always think that cold seasons as better because pests are not around because no matter what season comes, pests will still infest and bother your property. If you want to have a pest-free home in all seasons, the only solution is for a pest exterminator in Mooresville to do the pest control.
Myth #7: Professional Help Is Not Needed In Dealing With Pests
Some people use DIY, and when they find the results satisfying, they will set aside professional help and will continue to do pest control on their own. However, this myth is false as pests are hard to deal with, and using DIYs might not give you the result you want to have. A professional exterminator in Mooresville, for example, can help in inspecting your home for pests. A professional knows the possible hiding places of pests, and they can find them without problems. Also, a professional is well-rounded in handling pests and will know the right solution for all pests. If you don't seek professional help, those pests will surely come back in the future to infest more.
That's it! These are the top seven myths you have to debunk when pests are the matter. If you believe in all these, you might be misinformed and might have done pest controls which don't give satisfying results. If you want to keep a pest-free property all year long, the one you need is a pest control company in Mooresville, NC who will help you achieve your goal.
Pest Control Company Near You
If you have pests at home and feel bothered, no need to worry because Lake Norman Pest Control is here to save you! Lake Norman Pest Control is the company you can trust in dealing with pest problems. Cockroaches, ants, termites, fleas, bed bugs, rodents, and more are no match for the expertise that the company has. They have the best team who can get rid of any pest successfully! Name the pest, and they have the appropriate solution for everything,
The company assures you that only pet and human-friendly products, treatments, and methods are used to ensure your safety while the pest control is on-going. Even after the treatments, the company will come back for follow-up visits to make sure that all pests are indeed gone for good.
With Lake Norman Pest Control, your money and time will never be wasted because you are investing it in a company that has already proven high-quality and trusted of pest control services and you cannot experience it from others. Even if you have few pests at home, Lake Norman Pest Control is ready to perform the pest control needed by your home. If professional help is what you need, call 704-663-6440, and the company will quickly come and happily serve you!