The Cost of Pest Control In North Carolina
December 17, 2019
The existence of pests today is a total annoyance. They have been causing a lot of problems especially to homeowners because of the damages and illnesses they provide. Cockroaches, ants, mosquitoes, termites, fleas, and bed bugs are the typical pests your house will encounter and they are known to be pesky in their own ways.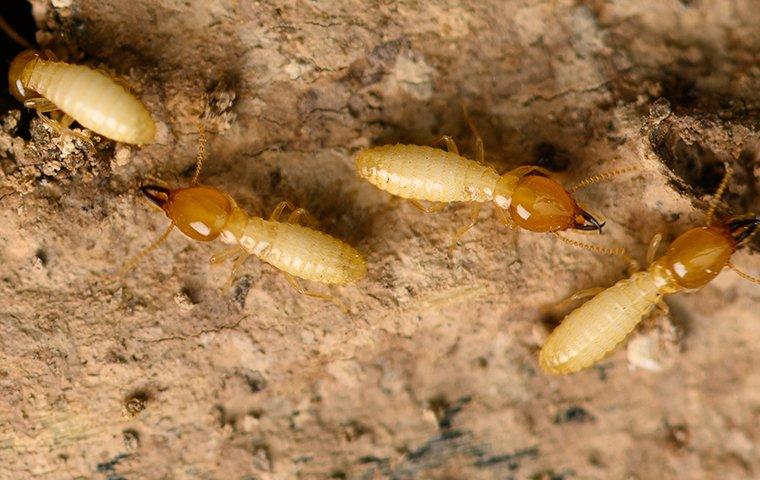 Factors Affecting The Cost Of Pest Control
Pests are indeed one of the common household problems you will face and they come when you least expect it. Eliminating them is hard because they are hardy and can resist pesticides used today. If you allow pests to invade your home, it will be your loss because your house will not only get property damages but your pets and family can suffer from fatal diseases which pests carry.
When pests are around, the one you need is a pest control company in Davidson to help you. A professional is more appropriate to deal with pests because he is known to be well-rounded in exterminating vermin inside and outside of properties.
However, pest control is not an option for everyone because of the rates. There are services that can be beyond your budget or will work within your money. But, not all are convinced by it. Some are curious about the costs of pest control. So, to kill your curiosity, here are the things you need to know about the cost of pest control today.
Pest Type
Prices in pest control can vary depending on the pest you have at home. Total protection from pests is a must for every household because it can help in preventing infestations to arise and illnesses to spread. In pest control programs, it is typical to protect your home from ants, spiders, and cockroaches but when rodents and termites are included, the rates can increase.
Termites are silent destroyers and they will infest your home without your idea. They are the pest you would not want to have at home because they will target your home's structure and foundation. So, dealing with termites is hard. The cost in controlling termites can start at $1000 and it is only for the spray which will be applied initially. The repairs and labors are an additional charge. Once you hire a pest exterminator in Davidson, the cost can either be out of your budget or can work for you.
For ants, the average cost can start at $250 and for carpenter ants, it can be at $500 excluding the labors and fixes made. If your home has bees and wasps, it can range from $200 to $500 and it is only for the treatment. Removing these stinging pests can cost your additional charges. For cockroaches, you can pay the initial treatment for $300, and spiders for $200.
If the ticks and fleas are present, the average cost can be from $150 to $300. If rats and mice are your problems, the rate changes. The starting price is $300 and it can increase depending on the situation. In treating weevils, the price can range from $100 to $300 and removal service is not yet included. Always remember that pest control costs are not the same. It can vary depending on the pest you have at home.
Frequency
Another factor that can affect the cost of pest control is the frequency. It means the number of times you avail of the service for your home. According to a pest expert in Davidson, the price will differ depending on the frequency. If you avail of a one-time service for your home, you need to pay $300 to $500. The price is expensive because there are a lot of things an expert needs to do within the given timeframe. An expert has to inspect your home which needs a lot of time since everything should be assessed from the entry points of pests to their nesting place.
For initial visits, an exterminator will charge you $180 or more which is an average cost. The initial visit done by an expert is part of an agreement you have signed and it is the first step done by the company. The visit will help in determining the pest issues you have at home which can make it easier for the professional to create a treatment plan afterward.
On the other hand, you can avail of a pest control service every month for $40 to $45, semi-monthly for $50 to $60, and quarterly for $100 to $300. These prices can work for you but it will be your decision on how often you will avail the service of a pest exterminator in Davidson.
Infestation Level
The level of infestation in your home can affect the cost of pest control for your home. Dealing with a few pests can be easy for a pest exterminator in Davidson but if the infestation is severe, the case is different. The extent of the infestation can cost you, especially if controlling the pest is getting out of hand. If the situation is already serious, it needs a lot of treatment to ensure that the treatment plan is effective. So, if your home is suffering from severe infestations, except that the price can be higher than the typical pest control you know.
Treatment Type
Since pest control doesn't rely on one type of treatment, you have to prepare yourself because the treatment type will depend on the pest you have at home. Eliminating pests is never easy so it needs the proper treatment to get rid of them for good.
If your home needs to be treated badly, then it can be costlier for you. Since pests can resist some treatments, it will be hard to deal with them using common ones. So, a pest exterminator in Davidson will look for a better treatment that can eradicate your pest issues successfully.
Quantity Of Treatment
Aside from the treatment type, you also have to think about the number of treatments applied in your home. There are pests that can be treated after applying treatment for once or twice but other pests are hard to exterminate so several numbers of treatments need to be done. If the pest exterminator in Davidson used lots of treatments, expect to have a higher cost. These are the factors that can affect the cost of control. Hiring a professional can be expensive for you but the results are exceptional and will not give you any problem in the future.
Finding The Best Price
If you don't want to be cheated when it comes to the cost of availing the services of pest controllers in Davidson, you need to know how you can find the best price. You should not settle for one company especially if there are lots of pest control companies near you. Search online to find pest control companies and ask for quotations. Some company offers free quotations and you can start with it. By knowing their prices, you will be able to narrow down your choices.
To save yourself from spending too much money on pest control, make sure you must not trust too good to be true deals. There are companies which will blurt out things which can entice you for them to be chosen. Also, you should not trust individuals who come to your door and offer pest control because some are using it as a scam.
If a phone number is given to you, make sure to check it first if it right and working. Some are giving out phone numbers to convince that they are certified pest control exterminators. If you want to be free from scams, a pest exterminator in Davidson like Lake Norman Pest Control is the one you need. They are one of the most certified pest control companies in North Carolina which you can't trust!
Professional Pest Control Company
If a professional pest exterminator in NC is the one you are looking for, you are in the right place! Lake Norman Pest Control is the answer to all your pest problems! Lake Norman Pest Control has been in the industry for more than 30 years and they have been providing exceptional pest services over the years. The company is well-known in North Carolina due to its excellent services and incomparable results which can't be found from others.
The company is always the best choice for everyone and that's because of their highly trained, professional, and expert pest technicians who are licensed to perform pest control in your homes. They know everything about pests – from behaviors down to hiding places. The company's team of experts never fail in delivering great outcomes which made them earn lots of customers around NC.
With Lake Norman Pest Control, your home will be free from pest infestations because the company will get rid of them for you. Whether cockroaches, mosquitoes, ants, fleas, bed bugs, termites, or spiders or present in your home, the company can exterminate them for you. Don't waste your time and money on DIY pest control, better call Lake Norman Pest Control and they will instantly come to you and serve your pest control needs. Call now!
Previous
Next